These 15 DIY Bed Canopies Will Transform Your Kiddo's Room!
Whip up a bit of fantasy by adding some whimsical layers to your little one's bedroom. From princess-styles to boho vibes, these 15 DIY bed canopies will transform your kiddo's room. Of course, you may be able to snag some inspiration for your own space as well. Let's have a look at some of these fabulous interior projects.
1. Subtly
Design Sponge begins out canopy journey with this subtle finish. If you want a unique headboard fused with that same cozy, quality that a covered canopy can give you this is the definite route to take. Grab the details after you take the jump over.
2. Reading Nook
You could take this canopy setup from this reading nook and use it on a smaller bed or nursery. Check out the deets by following along with Thrifty and Chic. We love the romance and whimsy behind the creation!
3. Yellow Stripes
For those that want a pop or extra bout of flair, check out these yellow and white stripe pieces from Country Living. This would be such a great fit or
4. Curtains
You could always use curtains to make that canopy magic for your own bedroom. Check out how Fuji Files did it! They found some killer designs at West Elm and went for it!
5. PVC Pipe
PVC pipe can be your bed friend when whipping up that canopy. Hop on over and check out this YouTube video while following along and learning how to make one right at home. Then you just have to throw on some fabric bits!
6. Affordable
Rosy Red Buttons will walk you through a nice tutorial in making a canopy for a bed. This is a more affordable route to take, so your pockets will thank you for it.
7. Romantic Lights
Going Home To Roost not only adding some fabric to their canopy but some romantic lights as well. Whether you've got a larger or smaller bed, this kind of style will do the trick. For those that like a bit of fairy-tale quality, this is a great route to take.
8. Princess Style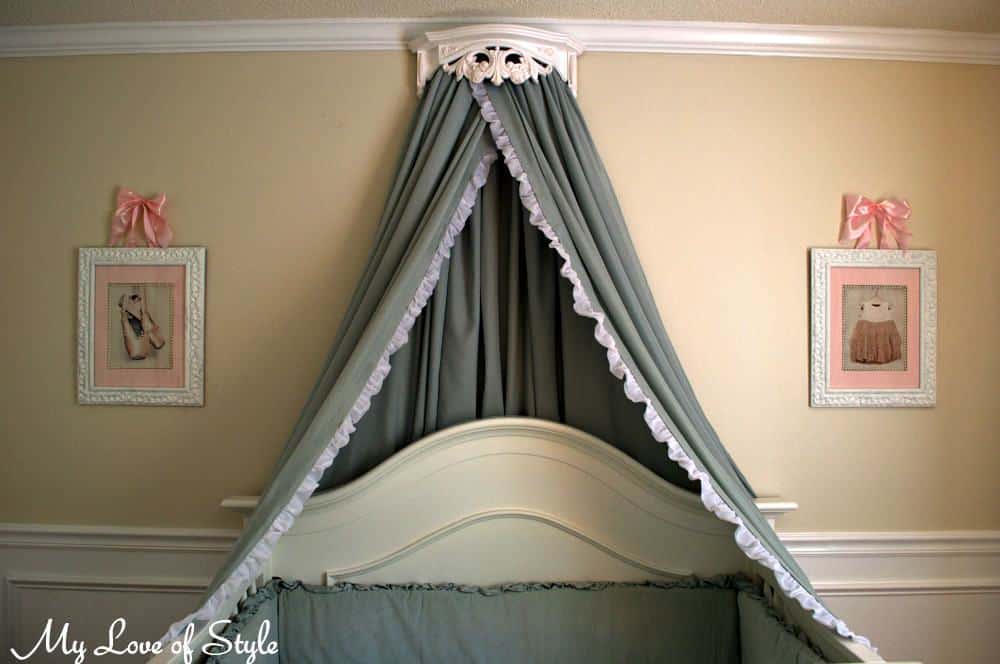 Do you want to add some royal flair to the nursery or your little one's "big girl" bed? If so, check out what they did over at My Love of Style. An extra bout of ruffle really helps to spruce up the place.
9. Camping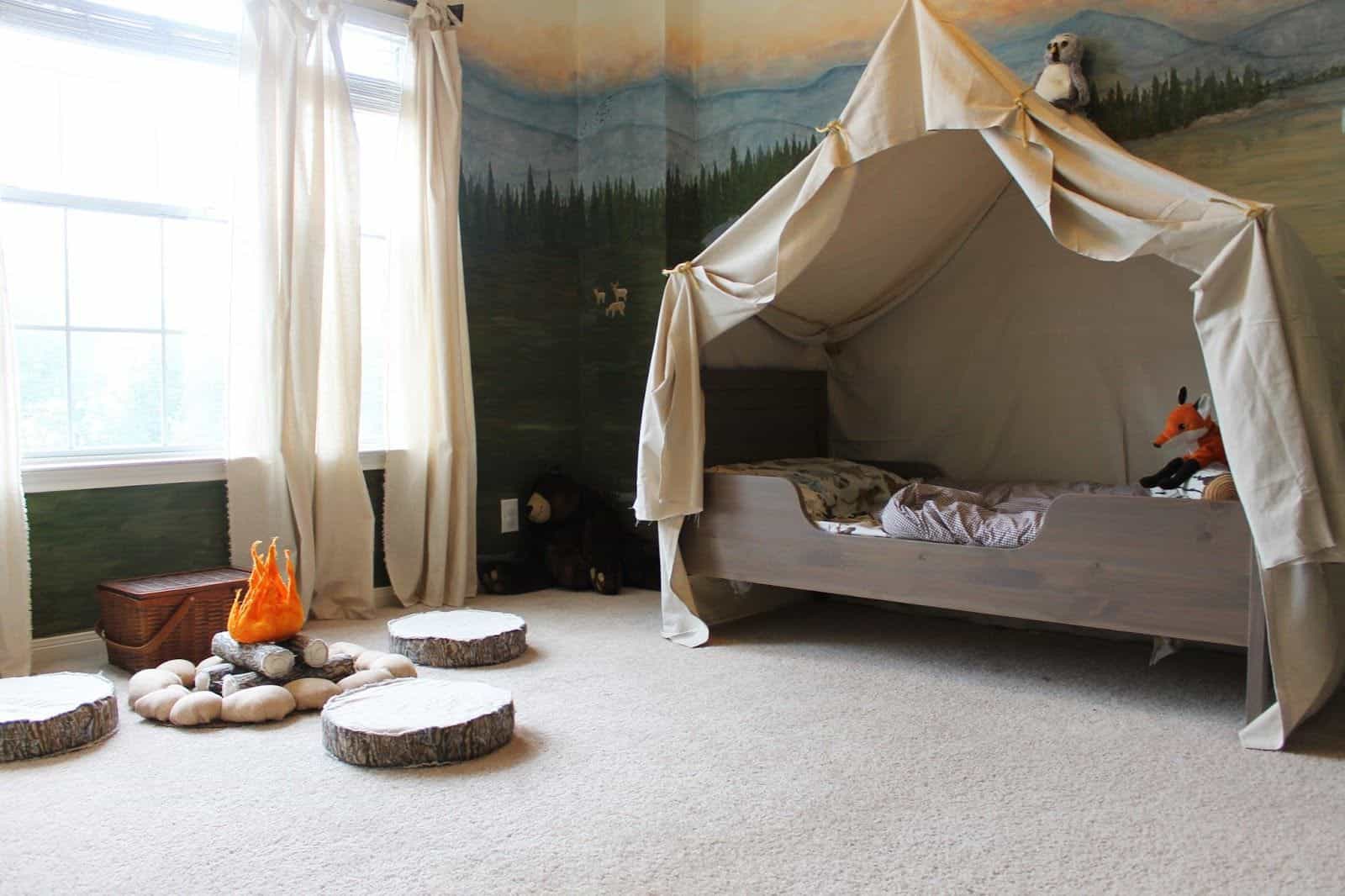 Even if you have an "edgy" camping theme, you can add a canopy to help transform the space. Check out this masculine style from The Ragged Wren! The boys will love this addition!
10. Without Drilling
Era Home Design has several designs up their sleeve that don't include any drilling in the canopy making process. Hop on over and see if anything strikes your fancy. We love this extra-tall style.
11. Old Fashioned
One King's Lane went with a more old fashioned style that included some copper pipes. We love the bout of sparkle that peeks through the fabric. Check it out and see if you can fashion your own after this beauty!
12. Feather
Do you want to include some feathers in your scheme? Love Maegan has all the 411 behind this unique setup. That point of reference will bring an entirely new spark to the bedroom!
13. Embroidery Hoop
A simple embroidery hoop canopy will work for the little ones. Check out how to make this sweet design happen by hopping on over to Craftaholics Anonymous. It's so easy to recreate, there will be no stress involved!
14. Dreamy
Decorating Your Small Space had a dreamy setup that we were swooning for as well. And you could easily change out the fabrics if you want to add a bit of color to your monochromatic space.
15. Tablecloth
Yes, make the project even easier by going with a table cloth as your starting piece. You can learn how to achieve this look by visiting Vintage Romance Style. For our vintage lovers, this is the way to go!