15 DIY Rugs To Create, Weave, and Produce For The House
It could be for the front door. Maybe even for the back door. There needs to be something in the bathroom or kitchen. But there should be a pop of something in the hallway too. Rugs are an essential to the home – so why not try to design and make some for yourself? Thankfully, you can and we're showing you some ways to bring it to fruition. Find 15 DIY rugs to create, weave, and produce for the house below.
1. Dyed Faux Fur
Paper & Stitch will show you how to dye a faux fur rug with ease. This is perfect for making over found pieces or upcycling an old design you already have. We especially love this blushing shade used in this project.
2. Ciao
Francois et Moi created a rug with some rope! The addition of the "ciao" is a nice bout of personalization and sparks a ton of unique ideas in our head. Try placing this one at the front door, back door, or even in the kitchen.
3. Bear Rug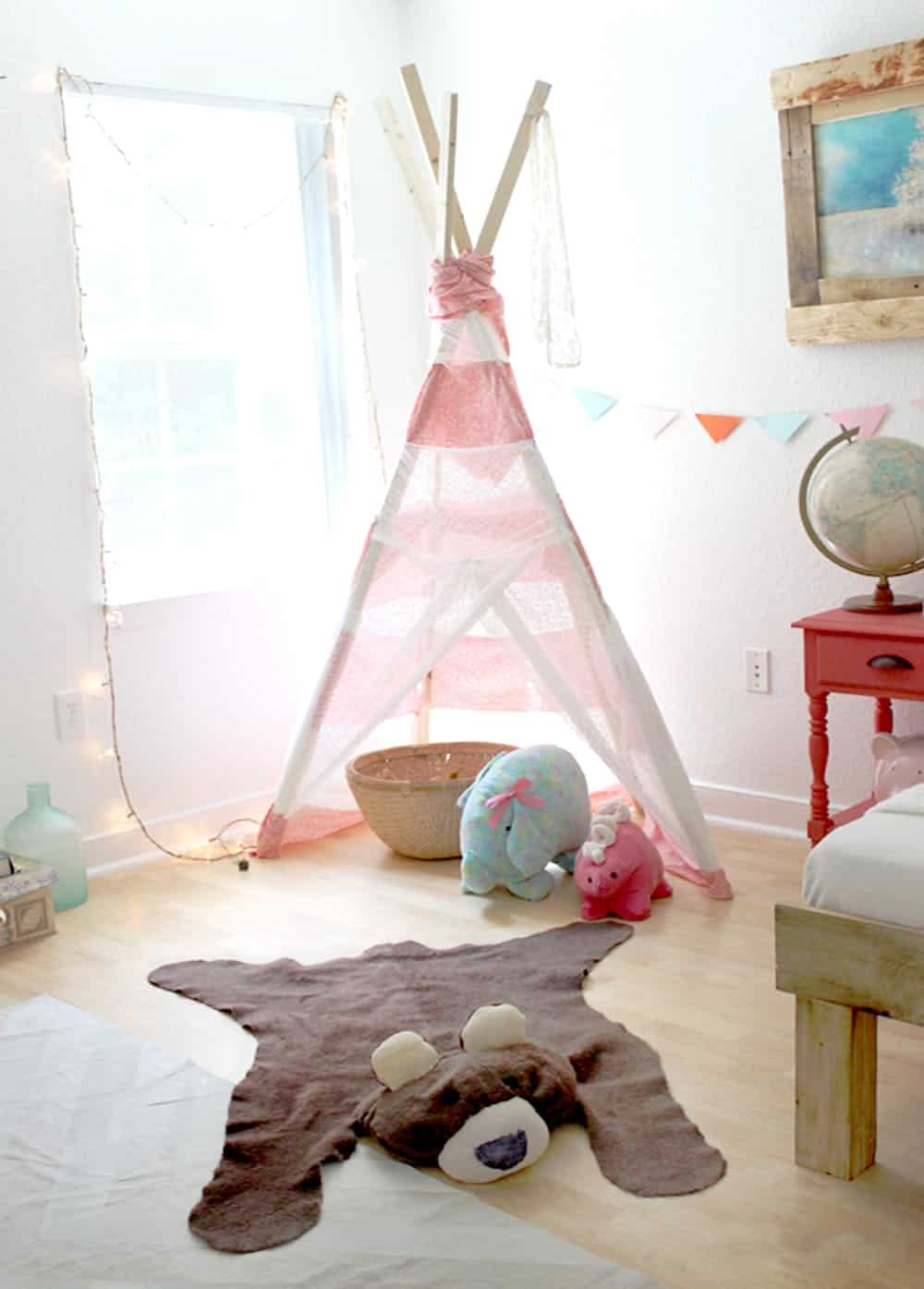 We Lived Happily Ever After has a design that works for the nursery or kids' playrooms. Create your own bear rug and add a bit of extra comfort and youthful appeal to any space. It's a nice setup for a relaxing spot for reading or napping as well.
4. Pineapple Bath Mat
We're definintely swooning over this cutie from Dream Green DIY. You can even take this idea further and use it as inspiration for other designs. Any of fruit slice would work inside the bathroom too.
5. Heart Shag