These 15 Apple Cider Recipes Will Have You Swooning For Fall
You make think that apple cider comes in one variety but there are several different recipes you may want to try. From cold to warmed, it's a family favorite for all kinds of celebrations. And these 15 apple cider recipes will have you ready and swooning for fall.
1. Spice Apple Cider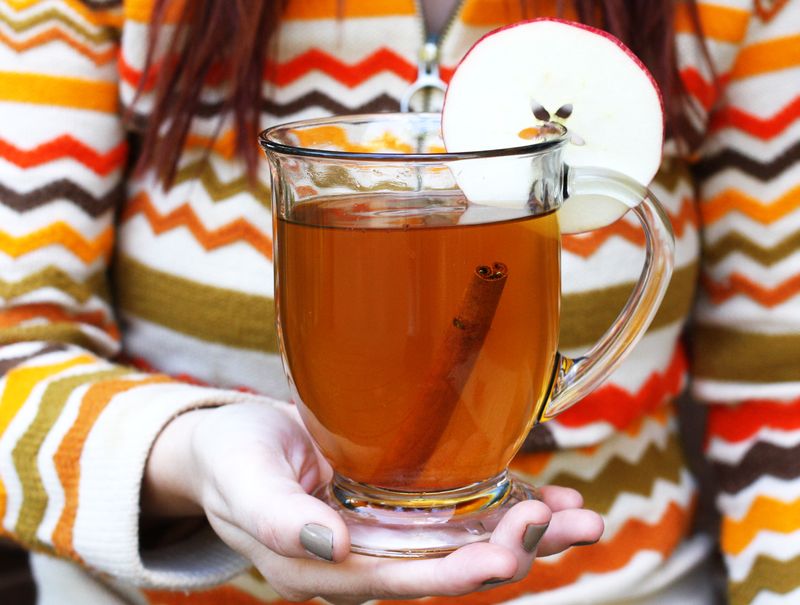 A Beautiful Mess gives us a classic, spice apple cider recipe. Serve it up warm and garnish it with fresh apple slices and cinnamon sticks!
2. 2-Ingredients
Learn how to make warmed apple cider with just two ingredients. Find it at Unskinny Bop.
3. Apple Cider Sangria
Yes, you read that right. My Life and Kids has a fabulous recipe for apple cider sangria and you'll want to sip it all year long.
4. Crockpot Caramel Apple Cider
Use your crockpot to create something really scrumptious! Young Wife's Guide has all the juicy details for your to try it out at home.
5. Spiked Maple Apple Cider
If you hop on over to A Beautiful Mess again, you'll be able to catch this fun recipe. Find out how to make some spiked maple apple cider tonight!
6. Spiked Apple Cider Floats
Here's another "spiked" apple cider recipe but this time in a "floated" version! Grab it at Food + Words.
7. Red Hot Apple Cider
For a bit of a kick in the pants, you'll need to visit The Novice Chef. Learn how to make this spicy sip after the jump.
8. Spiced Mulled Apple Cider
Spicy Ice Cream makes a delicious spice mulled cider that's hard not to drool over when you just read the ingredients! Orange and vanilla bean round out this sip quite well.
9. Apple Cider Mojito
How does an apple cider mojito sound to you? Check out the recipe over at Jo Lynne Shane.
10. Sparkling Apple Cider
Personally, I would run to get this recipe. Every drink is more fun with a bit of sparkle involved. Snag the recipe for some sparkling apple cider over at Meyers Styles.
11. Paleo Apple Cider
Check out Paleo Porn for another way to create this classic drink. It's just another easy and super simple recipe.
12. Apple Cider Punch
Over at Delish, you'll find a recipe for an apple cider punch that will be the highlight of all fall parties from here on out. It can be spiked too!
13. Apple Cider Soda
Learn how to create your very own soda – apple cider flavored! Elana's Pantry will have all the details and know-how for you.
14. Caramel Apple
Pastry Affair gives us a recipe for caramel apple cider but this time without a slow cooker. Check it out now!
15. Apple Cider Hot Toddy
Learn how to make an apple cider hot toddy tonight too! You'll just need to visit Cookie and Kate for this one.