80's Outfits To Wear To Theme Parties Or Halloween Night!
Whether you're going to a themed event or want to go as an 1980's babe this Halloween, we've got the right kind of inspiration. From side ponytails to the right kind of socks, these looks are easy to concoct and fun to dawn … and they're totally tubular too. These 25 80's outfits are perfect to wear to any event that calls for this "gnarly" styling.
1. Wild Child
Here's some great inspiration when creating a youthful, 80's "wild child" look. Grab your converses, some funky tights, crop tops and all the accessories you can find! (via)
2. Workout Girl
The spandex, those socks and the best topping on an outfit like this: a Top Gun sweatshirt; why not dress like you're about to get your aerobics in for the day? This will be a fun one to put together, don't you think?
3. Fall Weather
You don't have to do anything too kitschy. Instead, when there's a bit of chill in the air, grab a chunky sweater, pair it with some high waisted jeans that aren't too tight and … voila! … 1980's inspiration!
4. Shift Dress
Thankfully stores like Forever 21 are starting to sell pieces based on past decades and their favorite trends. This denim shift dress could start your outfit off on the right foot!
5. Business Casual
Molly Ringwald is always a great source of 80's fashion inspiration. This business casual look complete with the extra-oversized blazer could be the right pick for you next decade party.
6. Squad
Dress in a pack inspired by this fun decade of fashion. Jean skirts, teased hair, easy tees and the right kind of sneakers will set it all off right.
7. The Gap
Here's a Gap ad from the 80's that inspired us too. It's such an easy outfit to recreate. Just top it off with a teased side ponytail for good measure.
8. Adidas
Adidas was a brand of the decade. Grab an oversized sweatshirt and some of these sneakers for an easy vintage-inspired look.
9. Colorful Pairs
Paulina Porizkova is a great source of 80's inspiration as well. As a model, she was the face of so many different trends and looks like this colorful pants and sweater pairing that screams "totally tubular" style.
10. Polka Dots
Stripes and dots were also a big deal throughout this decade. Sprinkle yourself with some polka dots and a dash of red for an extra bit of 80's flair.
11. Madonna
Of course you could also look to Madonna for advice and inspiration on your 1980's outfit concoction. Jean, mesh and more can make you a funky replica of the icon.
12. Baggy Duo
The top and the bottom of most 80's ensembles were a bit baggy. And that includes this high-fashion office look we found from a 1989 Vogue.
13. Prom
A great color, maybe a little sequins and some puffy sleeves is a surefire way to create a winning 80's costume. Just check out this throwback look for inspiration!
14. Prints + Bows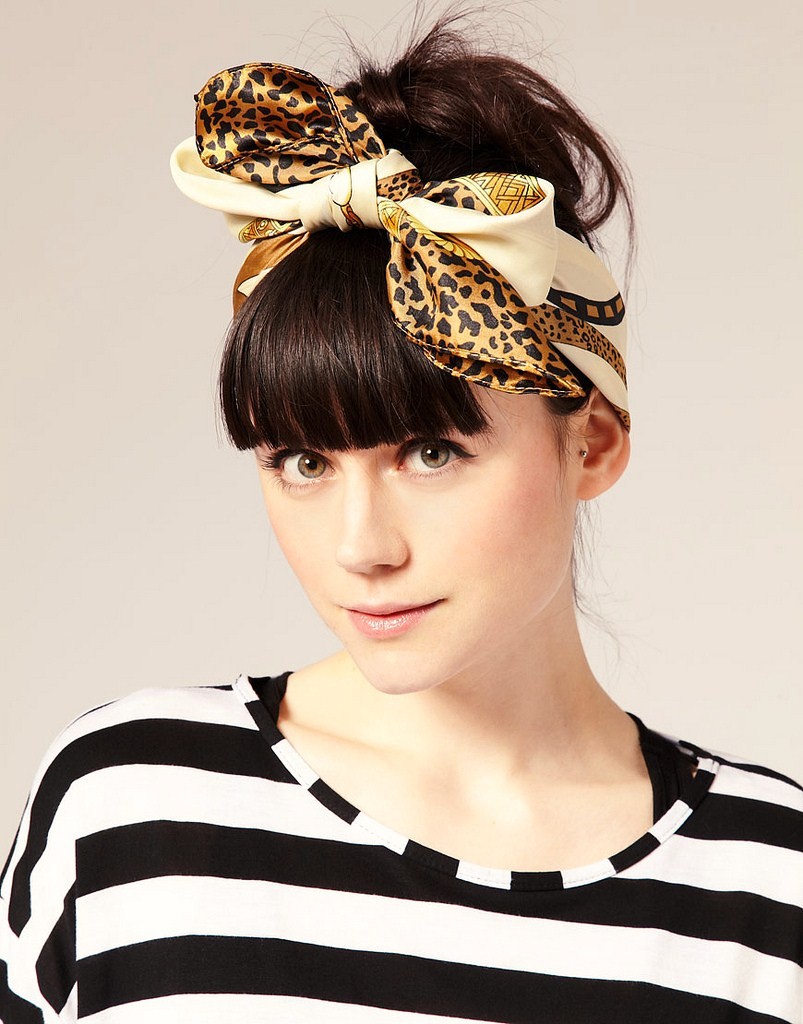 Headbands sealed with a bow and a mix of prints is another way to bring in this gnarly decade's style into your own. We found this bit at Brit + Co!
15. Boy George
Stealing some style knowledge from Boy George is another great way to fashion your 1980's costume. If you want something a bit brighter and bold, this is the man to grab it from.
16. The Men
The men need some inspiration too. And this is a classic, 1980's look that you can style your own costume idea around for the next themed party you're invited to.
17. Prince
Another great one to grab your 1980's costume inspiration from is the one and only … Prince! Purple Rain can inspire so many more ideas than just a great song to play.
18. Young Ladies
This throwback snapshot gives some more ideas when putting together some themed outfits for you and your friends. And you must not forget the scrunchies!
19. More Workout Gear
Here's some more workout gear that you can snag an idea or two from. Matching spandex with tube socks and a headband on top; it's sexy and hilarious!
20. Floral Prints
Floral prints are another great way to pay homage to the decade. Whether it's a dress or a romper like you see with this gem, add some shoes, white socks and an updo to finish off the look.
21. Michael
Michael Jackson is another great source for 80's fashion inspiration. Ladies and men can grab a pointer or two on the decade's best looks.
22. Colorblocking
When it comes to your sweaters and sweatshirts look for pieces with a bit of colorblocking. This is traditional 80's flair as well!
23. With Knee Highs
Knee highs were a staple of the 1980's as well. So grab a jean skirt and a denim jacket and have Lily James help you piece together your outfit for the night.
24. School Girl
Here's a school girl outfit that was plucked right out of 80's fare. The skirt, the turtleneck and the crocheted sweater tank come together in easy fashion as well.
25. Ms. Pacman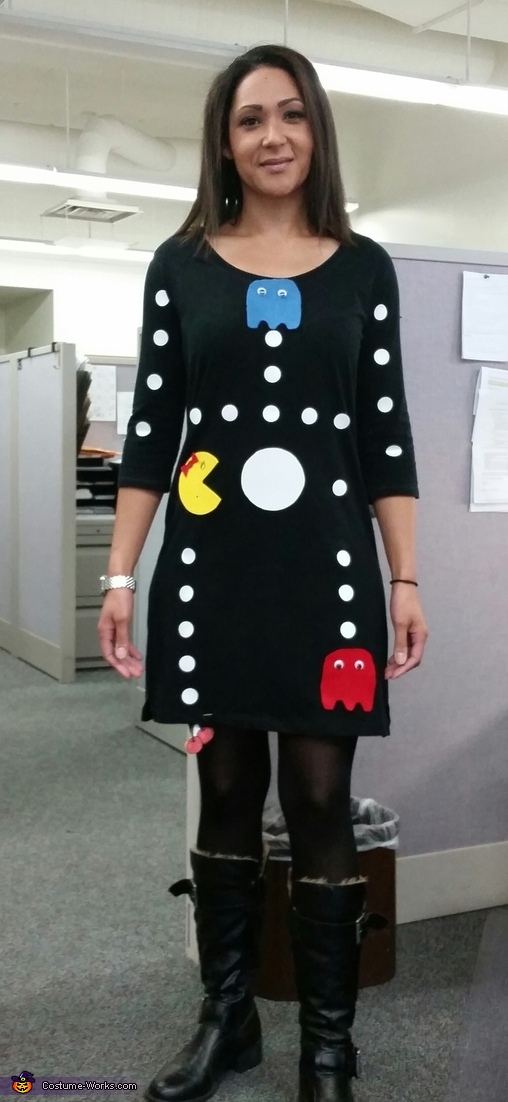 If you want to do something more costume-y, then check out this idea! Go as the biggest game of the decade and make it a fun DIY project along the way!