15 Fun Ways to Repurpose Newspaper
We don't get newspaper deliveries anymore, but back when we did, we were really bad for letting the papers pile up. We mean really bad. Sometimes we'd save them to read later. Sometimes we'd save them to line the compost bin or cover the floor during craft time. Other times we'd just forget about them and leave them piled on a side table. We finally admitted we had a newspaper hoarding problem when we realized we had a pile so large that we could have built a whole new coffee table out of them (and wouldn't that make a fun DIY tutorial)!
Our point is, if you're also a bit of a newspaper hoarder, you're not alone! You're also not without options for using them, either. Instead of just dumped the whole lot in the recycle bin outside your building, try turning the papers into one of these 15 awesome upcycling DIY projects!
1. Sailor hats
Folding newspaper pages into a sailors hat is hardly a new idea, but it's one we hadn't done in many years. We learned how back in kindergarten and then kind of forgot! Modern Christian Housewife is here to remind you, however, just how simple, fun, and adorable newspaper hats can be, especially if you use them in your baby's monthly photos.
2. Newspaper and glue beads
If you've ever done papier mache then you've actually already got a bit of experience with this cool technique! A Storybook Life shows you how to turn shredded newspaper pages into spherical beads with a cool, shiny finish. You can even paint them whatever colours you like! We love that they look like kitschy costume jewelry when you're finished.
3. Mini soil pots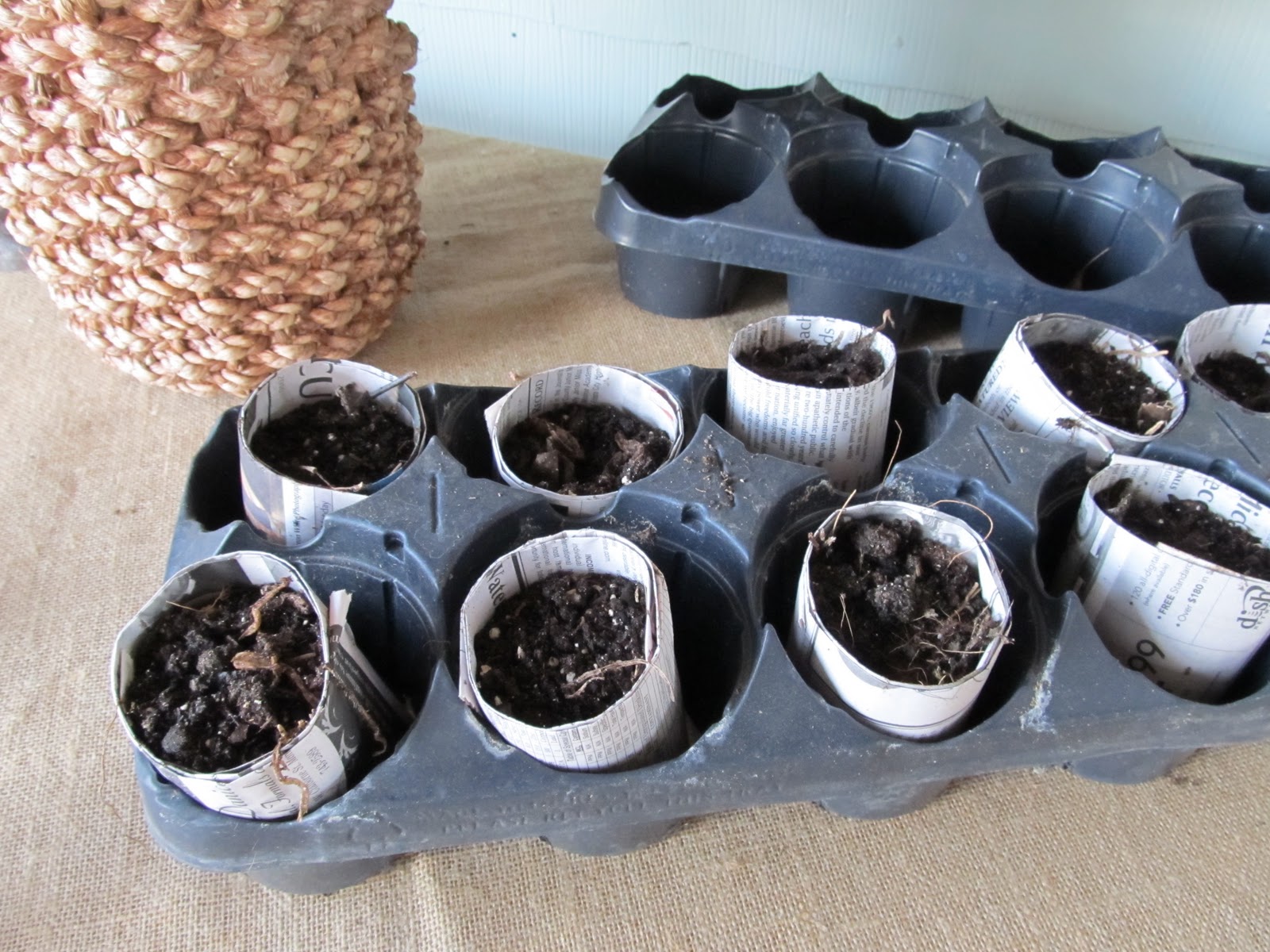 Are you an avid gardener who's always look for ways to make things easier? Well, Lindy Cottage Hill has a suggestion that'll help you move young sprouts more easily when it's time to plant them in the actual garden and use up some of those stashed away newspapers while you're at it! Try making these little planter cups and planting away.
4. Paper spiral trivet
In case you've never heard the term before, a trivet is the pad that you put down on the counter top to absorb heat from a hot pot or dish. It protects the counter from being burned or melting (yes, we learned this the hard way). Sure, you can buy all kinds of trivets at the store, but we always think it's more fun to make things where we can. Check out how Sarah Grand made this awesome and surprisingly simple design out of coiled strips of newspaper all glued together!