40 Waffle Iron Recipes That Will Wow!
Waffles are fun, especially when you turn a classic recipe on its head and create something brand new. Adding chocolate chips or corn flakes, or even some savory ingredients like cheese and bacon can be fun. But, what else can you do with a waffle iron? Here are 40 recipes that will wow you!
1. Ramen Noodles
Serious Eats surprises us all by showing off just how versatile a waffle iron can really be! Who knew that you could whip up some ramen noodles this way? Guess a brand new waffled iron needs to go on every college student's back-to-school list!
2. Hash Browns
Has browns just got easier to make as well – and quicker too. Create less mess than you would by taking the traditional route when it comes to breakfast time and potatoes. Cover with cheese, add peppers and onions, and serve up some sunny side eggs on the side. Check out the recipe at Serious Eats.
3. Baked Apples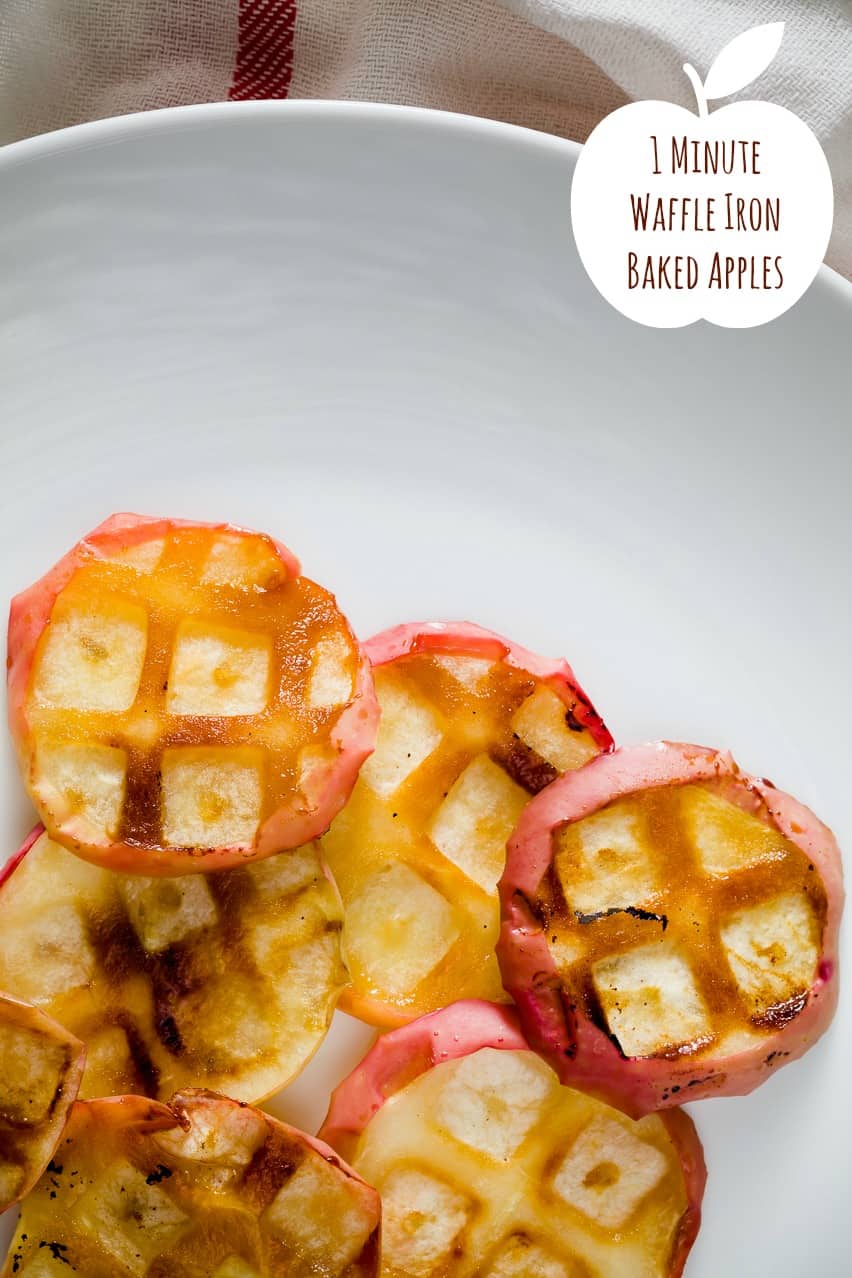 All you need is one minute and a bit of help from Cupcake Project to make these apples happen. Serve them up with a sprinkle of cinnamon and a dollop of vanilla bean ice cream. Or go at it plain for an easy and healthy pick-me-up for the kids after school.
4. Stuffed Biscuit Waffles
Buns in my Oven made our mouths drool with this fun breakfast innovation. Stuff your biscuit waffles with all of the ingredients you love and let down the life. you can even have some white gravy on the side for dipping (or drizzling).
5. Pizza
Who doesn't love pizza? Serve everyone's favorite up with a funky twist by trying this recipe out over the weekend with the family. Just don't forget the marinara on the side. Hop on over to Spend With Pizzas for all the cheesy details.
6. Ham and Cheese Hash Browns
Damn Delicious gives us another scrumptious way to make our morning hash browns. This time yo won't only need the waffle iron though. you'll also need some ham and cheese to finish out the recipe.
7. Parmesan Zucchini
These zucchini parmesan waffles seem like a yummy way to get the kiddos to eat their veggies. A great side dish to Monday's meatloaf or an afternoon snack, check out The Pining Mama for the rest of the recipe. Also, we can't help but think how great some marinara would be to dip these in too.
8. Mashed Potatoes
Even your mashed potatoes can get a waffle iron makeover. Visit Joy the Baker for all of the easy-to-follow steps. And don't forget to include all of the topping you'd normally pile onto your heap of mashed potatoes; chives, cheese, bacon bits and more!
9. Chocolate Chip Cookies
Instead of baked cookie dough, throw them in the waffle iron instead! Will it Waffle? will let you in on the secrets but it's really quite simple. Just close the lid and wait for them to become as crisp as you'd like.
10. Biscuits & Gravy
Sammie's Noshery serves up this giant waffle, made out of biscuit mix, and smothers it with sausage gravy! Are you drooling yet? Sunday brunch just got so much more heavenly and satisfying.
11. Greek Spinach, Feta & Potato Frittata
Are you a fan of Greek ingredients and flavors? Even your frittata making gets a bit easier when you utizilie a waffle iron. Grab the recipe after the jump and get started!
12. Cornbread with Chili
Tastes Better From Scratch started with a cornbread waffle and then filled every nook with bouts of warm chili. A dollop of sour cream on top and some sprinkled these makes this the perfect fall or winter dinner idea for the family.
13. Banana Bread
Who at home loves banana bread? Whether you turn this into a brunch side, dessert or even an easy grace-and-go breakfast option, it works! Add nuts or chocolate chips to your heart's design. Visit Bakers Royale for the full recipe.
14. S'mores
Will it Waffle? holds the key to our s'mores-loving hearts. Fill the waffle with chocolatey goodness and sweet marshmallow before closing the lid. All you'll need is a glass of milk to finish it off.
15. Omelettes
Don't fiddle at the stove all morning. Mix your omelette ingredients and just pour them inside. Learn a bit more about these waffled omelettes over at The Cozy Cook.
16. Apple Pie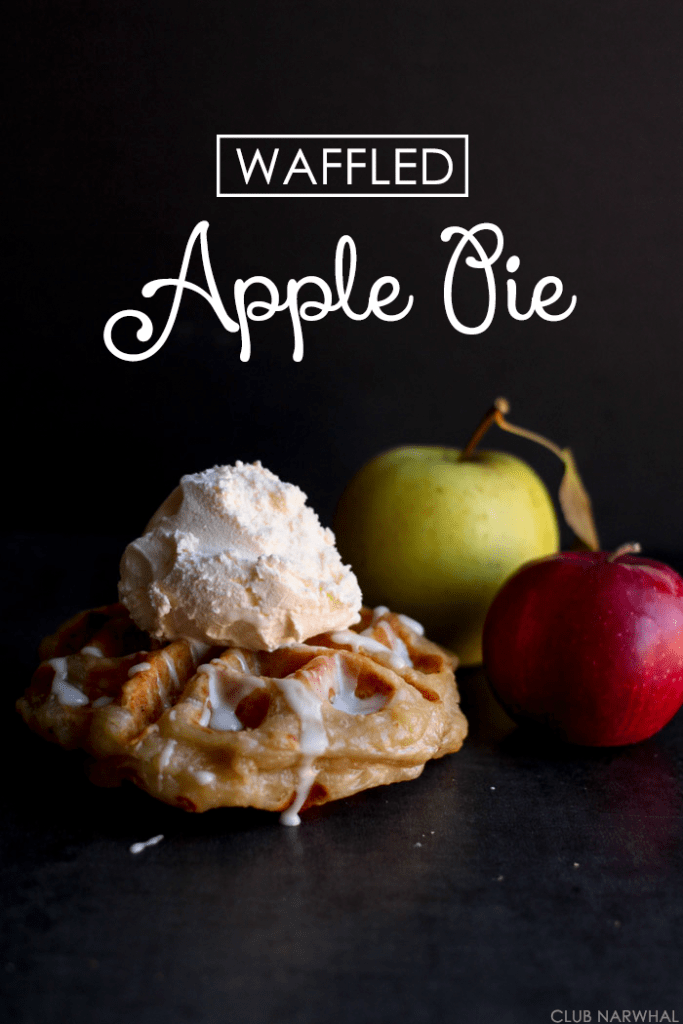 Do you want an easy and quick way to whip up apple pie? Add some vanilla ice cream on top before serving! Club Narwhal will give you the scoop on how to make it happen.
17. Bacon Dippers
The Gunny Sack made delicious bacon dippers that are a great family-friendly treat. Dip in maple syrup and watch the kids have fun – and eat – their breakfast. P.S. you could do it with sausage too!
18. Cinnamon French Toast
Who would pass up the chance at some cinnamon French toast waffles? Serve up with a side of fresh fruit or crisp bacon – it's a delicious way to start the day! Grab the details over at Real Housemoms.
19. Ice Cream Sandwiches
Make waffled that become the foundation to some homemade ice cream sandwiches. Perfect as a weekend treat or for the kiddo's last slumber party of the summer. Fill them with fun flavors too like lavender or pistachio for something extra unique.
20. Grilled Cheese
Fifteen Spatulas took a classic, comfort food and gave it a waffle iron twist. You can add bacon or tomato to its layers. And make it a more fun bite for the kids to try by throwing in some avocado or turkey too!
21. Donuts
You don't have to bake your donuts either. All you need is a waffle iron to get the job done. Finish them off with drizzles of chocolate, icing 0 or a roll in some cinnamons sugar. Catch the recipe at The Kitchen Magpie.
22. Mac & Cheese
We're absolutely drooling over the crispy man and cheese bites from Scattered Thoughts of a Crafty Mom. This is great for snacks, pre-game bites or just as a fun way to serve up one of your favorite dishes!
23. PB&J
Pump up the volume on your PB&J by making waffles the main ingredient! Grab the recipe for the fun sandwich idea over at A Few Shortcuts. You could even do a peanut butter, banana and honey combination!
24. Sweet Potato Breakfast Sandwich
Sweet potato waffles are a scrumptious way to set off your breakfast sandwich. Fill it with all of your favorite ingredients or serve up the bite as an easy, innovative dinner idea instead. Details for this one are at Fit Mitten Kitchen.
25. Crab Cakes
Your crab cake making just got a little more fun as well. Yes, instead of waiting and baking these in the one, you can plop down the mix and give the cakes a crisp outer shell with your waffle iron instead. How fun for dinner parties would this idea be?
26. Falafel
My Recipes put their falafel in there too! Take the jump and check out how they did it! We're also eyeballing that cucumber salad, looking crisp and fresh as a healthy side dish.
27. Turkey Melt
Utilize your waffle iron for your panning making skills as well! And don't forget the avocado which adds a bit of creaminess in every bites. My Recipes has all the know-how behind this one too.
28. Glazed Snickerdoodles
Here's another cookie recipe that will delight your tastebuds. Life's Simple Measures will walk you through the entire process. And yes, include that sugary, sweet glaze on top.
29. Funfetti Cake
Your birthday cake just got a little more exciting, well, maybe your birthday breakfast did. These funfetti cake waffles look so festive and yummy enough to dive right into. Catch the recipe this stack of fun over at Buns in My Oven.
30. Chicken Tacos
Chicken tacos, encompassed by a savory waffle, seems like a delicious -and creative – bite that we must try. Add all of the right toppings – including some Sriracha if you're into that sorta thing. Then surprise the gals or the beau with them for Taco Tuesday!
31. Lemon Meringue Pie
Here's another dessert-inspired waffle iron recipe that we are so excited to try our hands at! Brunch time just got sweeter with this lemon meringue pie creation from Cooking Classy.
32. Crispy Chicken Wrap
Slightly different than the chicken and waffle tacos – this wrap is a sandwich lover's dream come true! And that dream includes crispy bacon. Take a peek at how this beauty was made over at Little Figgy Food.
33. Tater Tots
Serve everyone up a tater tot waffle with their burger tonight! You can have fun with this one too by adding extra toppings inside or on top. Cheese, chives, even some ham or sour cream could pump up the flavor. Visit Damn Delicious for details.
34. Nutella Banana Sandwich
Everything about this sandwich is making us fall in love right now. Bananas, bouts of Nutella and waffles on both sides – it's a heavenly combination. If you're feeling indulgent give this a try.
35. Breakfast Quesadilla
Breakfast burritos and quesadillas are delicious. They can be made healthily too! And all you need is a waffle iron to close them up and have them ready to eat for everyone in the family. Real Food by Dad gives us the 411.
36. Chicken & Waffle Nachos
Real Food by Dad has this extra special recipe up his sleeve too. If you're feeling a bit indulgent, ignite your weekend with this dish. Chicken and waffle nachos combines so many of our favorite comforts!
37. Brownies
Just like the cookies, your waffle iron can whip you up some brownies too. Serve them al la mode or drizzled with some caramel. Head over to A Spicy Perspective to learn more.
38. Cinnamon Rolls
Whether it's for Sunday morning with the family or a late night rest for the kiddos at their slumber party, don't turn the oven on. Use your waffle iron and some help from Little Bit Funky to get these rolls made.
39. Fried Cheese
Fried cheese is another fan favorite. It's always a winner and it's a great bite to use for any kind of get together. Serious Eats give us all the know-how for these cheesy snacks.
40. Churros
Serious Eats took the churro test and passed with flying colors. It's a must that you don't forget the chocolate dipping sauce either. Sidenote: you can even make it a bit spicy!