50 Truffle Oil Recipes You'll Be Diving Into By The Weekend
Commonly used as a finishing to lots and lots of different entrees, appetizers and even snacks, this special ingredient has become a modern favorite to all culinary lovers. You'll be diving into these 50 truffle oil recipes by the weekend. Pizza, pasta and more of your favorites just got that much more delicious!
1. Truffle Mac and Cheese
Kick up your favorite bit of comfort food with help from Ciao Veggie. A sprinkling of truffle oil can go a long way inside this creamy  medley.
2. Black Truffle and Mushroom Risotto
Typical Domestic Babe whipped up this black truffle and mushroom risotto that will have your dinner guests swooning. Dive into this recipe and test your culinary skills!
3. Truffled Potato and Goat Cheese Flatbread
We've fallen in love with this hearty, flatbread recipe and we think you will too. This dish from The Kitchn is the perfect girl's night, shareable plate!
4. Grilled Cheese with Truffle Oil
A basic grilled cheese can be kicked up a notch too. Check out how to rev up your midday sandwich over at Eat Love Savor.
5. Tagliatelle with Parmesan and White Truffle Oil
Spork or Foon? gives us another fun pasta dish to try your hand at. It too includes some truffle flavor and will impress your guests!
6. Truffle Oil Popcorn with Rosemary and Garlic
Make movie night a bit better with a bout of this popcorn snack. Over at Avocado A Day, you'll learn what it's like to add rosemary and truffle oil to the mix.
7. Parsnip Truffle Fries
Taking a favorite, indulgent dish and turning it into something much more healthy, Paleo Grubs make parsnips yummy! Follow the link and check it out yourself!
8. Bucatini with Truffle Oil and Ricotta Salata
Check out Two Sisters Recipes if you're loving the pasta and truffle oil combination. It's a beautiful date night dish but also one the entire family will appreciate.
9. Butternut Squash Soup with Truffle Oil
Did you know that you could jazz up your soup with this stuff too? Check out this butternut squash creation over at White On Rice Couple.
10. Baked Truffle Ricotta Spread
Start off dinner right or add to the party spread with this delicious bite from Honest Cooking. And don't forget your crunchy baguette to cut up and dip with!
11. Mashed Cauliflower with Parmesan Cheese and Truffle Oil
Bring in a new side dish to the dinner table with this cauliflower treat. You get everything you loved from mashed potatoes but with a healthier, more flavorful version! (via)
12. Pesto with Truffle Oil
Garlic Matters whipped up a special pesto spread that included truffle oil. Use it on pasta, on sandwiches and more!
13. Roasted Pumpkin Soup with Fried Sage and White Truffle Oil
Elizabeth's Kitchen Diary whipped up a yummy soup that included truffle oil too. This time there's sage on top of some fall-inspired roasted pumpkin flavors.
14. Black Truffle Mashed Potatoes
Here's another side dish idea that the entire family will watch to dig into. Smash some potatoes with some help from Knead to Cook.
15. Shepherd's Pie with Truffle Oil
Even the classic shepherd's pie can use a bit of truffle oil. Find out about this twist over at Melangery.
16. Truffled Ricotta and Arugula Grilled Cheese
Dina's Blog gives us a fun grilled cheese idea we love too. Take your sandwiches to an entirely new level of deliciousness with this one.
17. Spring Pea Pasta with Truffle Oil, Lemon and Mint
Here's a lighter, spring-inspired pasta dish from Feasting At Home. Peas, truffle oil and lemon can make quite the splash.
18. Parmesan Truffle Tater Tots
Even your tater tots could get a truffled twist. Visit the recipe at My Life As A Mrs. and learn how to make this easy dish a bit more palate-sophisticated.
19.  Mushroom Pizza Bianco with Truffle Oil and Herbs
Yes, even your pizza can get a truffle facelift. Check out Port and Fin for all the greasy, cheesy and delicious details.
20. Gorgonzola-Walnut Bruschetta
Foolproof Living gives us an appetizer to love too. It's a unique spin on bruschetta with a bout of extra tasty flavors.
21. Black Truffle and Cheese Grits
Did you know grits could get pumped up with truffle oil too? Grab the recipe over at No Recipes and give it a go!
22. Prosciutto Purses drizzled with Truffle Oil
We were absolutely swooning over these yummy little prosciutto purses that have been drizzled with truffle oil. Think about something like this for your next dinner party. (via)
23. Angel Hair Pasta with Creamy Truffle Sauce
Three Many Cooks brings another pasta dish to the table. It's simple, the kiddos will love it and it'll quickly become a go-to meal for the family.
24. Roasted Potatoes with Truffle Oil, Rosemary and Parmesan
Food 52 takes roasted potatoes, cuts them up a bit, adds truffle oil and rosemary too! It's a delicious side dish that will satisfy every single time.
25. Mushroom Barley Soup with White Truffle Oil
Get hearty and healthy with this yummy soup idea from A Beautiful Plate. Top it off with truffle oil for a splash of extra scrumptiousness.
26. Oven-Fried Truffle and Parmesan Potato Chips
Run, yes run, over to this recipe right now. These little treats are addictively delicious. Grab the recipe at Hungry Foodies Pharmacy.
27. White Bean Hummus
Your whit bean hummus can use a sprinkling of truffle oil too. Curious Forks will give you all of the details behind this one.
28. Lobster Mac and Cheese with Truffle Oil
Well, this recipe just kicked all simple mac and cheese recipes to the curb. Lobster and truffle oil make this comfort food soar. (via)
29. Truffle Aioli
Great for dipping your French fries or spreading on a sandwich, learn how to make a delicious truffle aioli! Grab the details at Life's Ambrosia.
30. Truffled Potato Gnocchi
Gastrogirl featured this gorgeous plate of gnocchi and we instantly started to drool. Of course, truffles are involved here too.
31. Brussels Sprouts with White Truffle Oil
What's Cookin' took Brussels sprouts and turned them into something that we all want to dive into. Jump with the link and snatch up the recipe.
32. Truffle Oil Potato Leek Soup
Show Me The Yummy made a potato leek soup with a twist too. It's amazing what truffle oil can take to the next level isn't it?
33. Italian Quinoa Risotto Lasagna
Even inside this unique lasagna you'll find truffle oil taking center stage. Follow the link from Half Baked Harvest and start cooking!
34. Ribeye with Black Garlic and Truffle Sauce
Crush took a ribeye and topped it with sheer perfection. Make your steak night so much more flavorful!
35. Ravioli with Truffle Cream Sauce
Over at Food 52, you'll learn how to make a truffle cream sauce you'll want to swim in. Or, well, at least have your raviolis swimming in.
36. Truffle-Infused Custards
White On Rice Couple made some truffle-infused custard that can become the next best thing you whip up for brunch. Try it out this weekend!
37. Grilled Corn with Truffle Oil, Chile and Parmesan
Finger, Fork & Knife made grilled corn that you'll want to savor all day long. Topped with a bunch of delicious ingredients, you'll want this for your next BBQ.
38. Pan-Seared Sea Scallops with Champagne Truffle Cream
Even your fish can take a hit of truffle oil. Check out this scallop recipe over at Taste with the Eyes … and don't forget the champagne!
39. Bacon and Black Truffle Mac and Cheese
We have another mac and cheese idea from What's Cooking in America we're loving. And this time it not only have truffle oil but bacon too!
40. Truffle Burger
Food Network gives us a delicious burger recipe, but one that coincides with the truffle oil theme. Gather all the details and take to the kitchen tonight!
41. Risotto with Truffle Oil and Crispy Prosciutto
Cake N Knife presents us with another risotto recipe we've fallen in love with. Crispy prosciutto will always be a good idea.
42. Truffle & Parmesan Egg in Brioche
The Londoner teaches us how to start off the day on the right foot and with a full, satisfied belly. "Eggs in a basket" just got even better.
43. Truffled Deviled Eggs
Take these to your next party! Epicurious will teach us all about deviled eggs turned up some major notches.
44. Roasted Cauliflower and Truffle Soup
Roasted cauliflower and truffle soup may not sound like the best thing you've ever had but it sure is delicious. Dive into the recipe tonight! (via)
45. Truffled Marinated Asparagus
Chef's Pencil takes our veggies to a new level of deliciousness with this recipe. Learn how to turn up your asparagus now!
46. Roasted Whole Potatoes with Truffle Oil
Life's Ambrosia took whole roasted potatoes and taught us how to serve those up too. Here's another great side dish  to weeknight dinners!
47. Roasted Cauliflower with Truffle Oil
Look here! Even your cauliflower can be served with more flavor than we're used to. And maybe the entire family will want seconds of it. (via)
48. Shaved Brussels Sprouts with Parmesan and Truffle Oil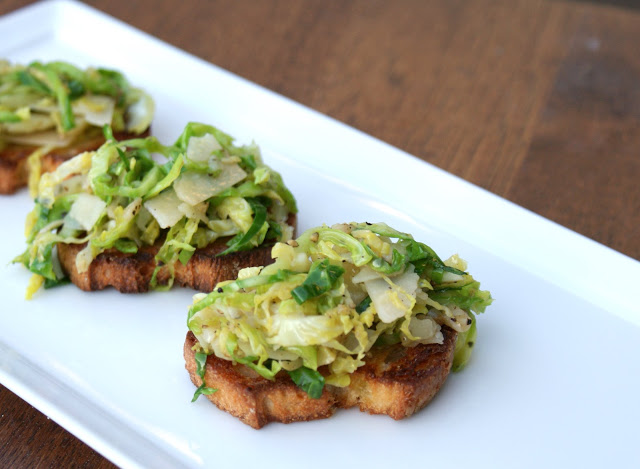 Here's a topping that you're going to love. Shaved Brussels sprouts can be just as delicious as the whole ones above! (via)
49. Prosciutto, Mascarpone, and Spinach Pizza
Daisy's World brings us another pizza recipe that you'll want to dive into with your friends. Serve it up with a side of red wine.
50. Garlic Truffle Fries
And finally, my personal favorite on the list, we have garlic truffle fries. Damn Delicious gives us the best recipe around!