Slow Cooked Beef Stew with Roasted Sweet Potato
This Slow Cooked Beef Stew with Roasted Sweet Potato is exactly what you need to warm you up on a cold evening! Fall apart beef cooked in a thick, rich sauce, dotted with caramelized shallots and cubes of roasted sweet potato.
Delicious! It's something I'd definitely order at a restaurant, but it's so easy to make at home!
The sauce has such a depth of flavor, coming not only from the slow-cooked beef, but also from lots of other delicious ingredients such as red currant jelly, brown sugar, garlic and tomato puree
Cook in the oven, on the hob, or even in the crockpot if you want dinner waiting for you when you get home (the roasted sweet potatoes will still need oven cooking).
You can also convert this tasty stew to be gluten free. Simply replace the flour with gluten-free, all-purpose flour and replace the beef stock with a gluten-free version (i.e use fresh stock, or bouillon mixed with water). Check on the tomato puree and red currant jelly. Although they're often gluten free, it can sometimes depend on the brand.
Grab a spoon and a nice chunk of fresh bread for comfort food that'll make you glad it's cold and windy outside!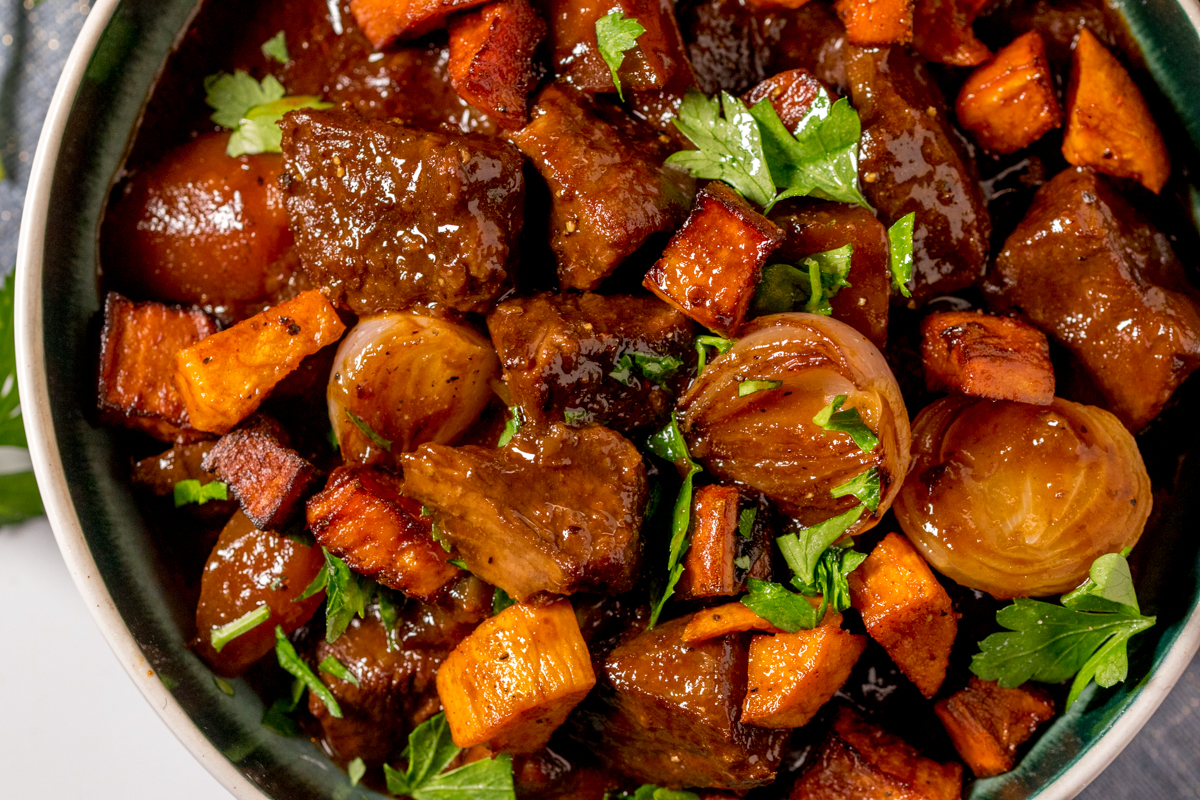 Here's what you'll need:
Serves 4: