13 Scrumptious Salad Roll Recipes
When it comes to international dining and cuisine, Vietnamese cooking has some of our very favourite dishes. Of those dishes, however, there's one clear forerunner on every Vietnamese restaurant's menu that we order every time! For us, nothing beats a good salad or summer roll filled with deliciously fresh ingredients, dipped in a flavourful peanut sauce. In fact, we love salad rolls so much that we recently started learning how to make them at home! That's why we've been collecting all kinds of salad and summer roll recipes over the last few months.
Just in case you love summer rolls as much as we do, here are 13 of the best recipes we've found and maybe even tried so far!
1. Mint, shrimp, and tofu rolls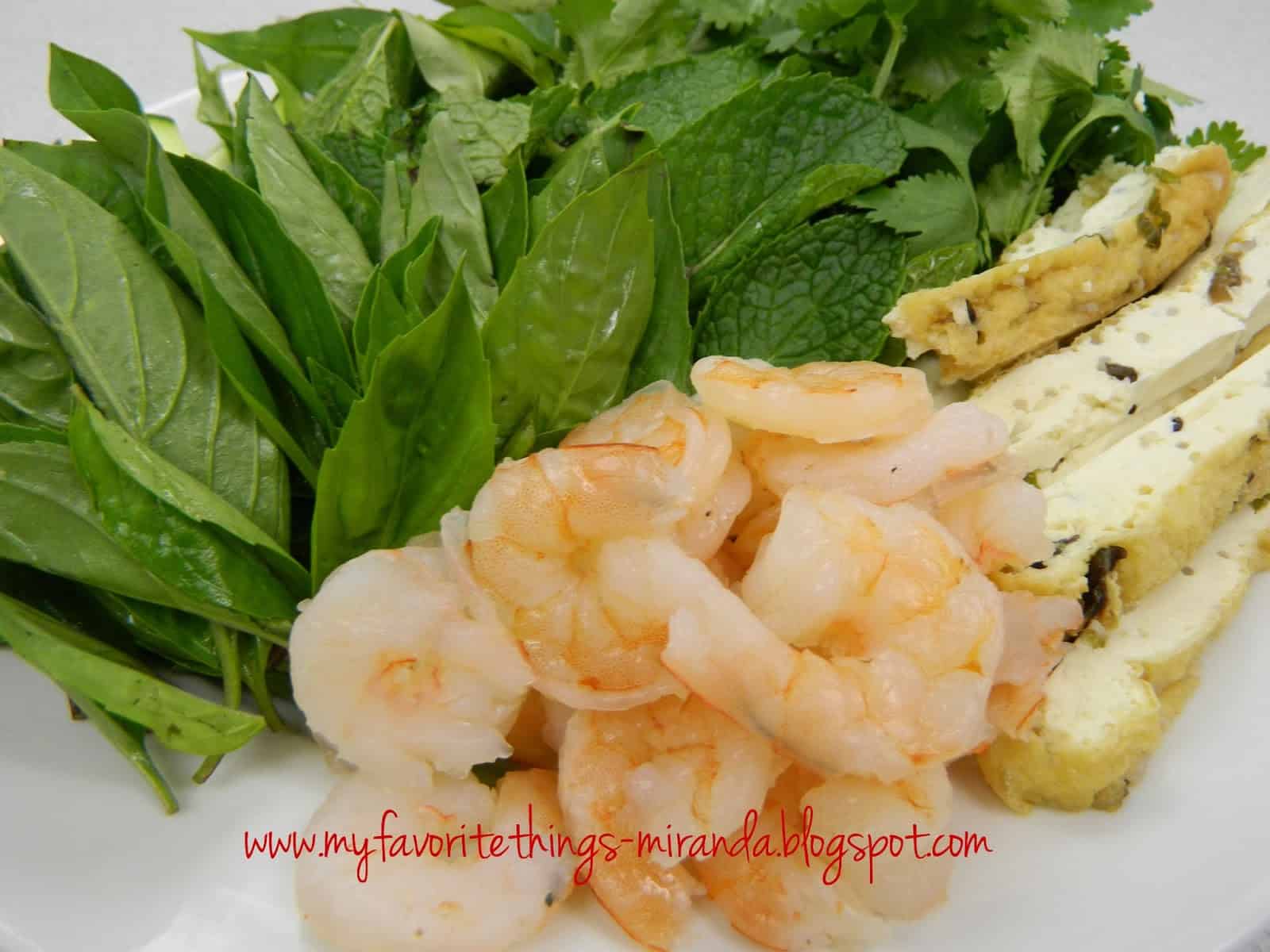 If you're going to go to the trouble of making yourself a delicious salad roll, would you like to make sure to pack it with as much delicious protein as possible? Then we have a feeling you'd enjoy these delicious shrimp and tofu rolls from My Favourite Things! They show you how to perfectly wrap tofu and shrimp with mint leaves for a falvour that's extra refreshing with each bite.
2. Crab and vermicelli rolls

When you order salad rolls, are they usually the entrée for you because you love them so much that you don't feel like you need anything else? In that case, maybe you'd prefer a recipe that has a little more substance to it so you're really satisfied when you're finished! We love the way A Way of Mind filled their roll with a whole bunch of fresh veggies, a bunch of delicious crab meat, and a solid helping of steamed vermicelli noodles.
3. Pork and veggie salad rolls
Perhaps you're less of a seafood person and more of a meat lover, so you've been scrolling through this list looking for a satisfyingly filling summer roll that involves animal based protein? In that case, we definitely think you should take a look at this pork and veggie recipe from Cooks With Cocktails! They blend their perfectly grilled pork with flavourful vegetables like red and green peppers and cucumbers!
4. Deconstructed salad rolls
Have you always been a huge fan of the veggie and protein combinations that you see inside summer rolls but there's just something about the consistency of the rice paper that you really don't like? Personally, we really enjoy the rice paper, but we can definitely understand why other people wouldn't enjoy it! It's a unique texture that we're sure is an acquired taste. That's why we think this "deconstructed" salad rolls idea is so neat! Better Recipes shows you how to make a mixture of all the delicious ingredients you'd find inside a salad roll, but also how to simply serve it in a bowl like a salad rather than wrapping it in slimy rice paper.
5. Spicy summer rolls with jalapeno
Have you been scrolling through our post enjoying some of the ideas you've seen so far but also wishing that you could find one that has a little more kick to it? In that case, we have a feeling this spicy jalapeno roll idea might be a little more up your alley! Epicurious shows you how to make a simple roll with the added bonus of some spicy jalapenos included inside, but they also show you how to add some spice to the peanut dipping sauce as well, just to really give the whole meal some flavour!
6. Vietnamese salad rolls made with brown rice
Were you intrigued by the idea of including vermicelli in your salad rolls recipe because you like the concept of making them a little heavier so they really fill you up, but you've never been a huge fan of rice noodles? In that case, we think you should consider swapping the noodles out for brown rice, just like Chef Savvy did here. Alternatively, you could also use quinoa! Any of these options is great for people whose diets are gluten free.
7. Mango strawberry summer rolls
If you're going to go through the trouble of making your very own salad rolls at home, would you rather get a little more creative with your recipe instead of just recreating what you've ordered in restaurants before? Then we have a feeling you're going to love this recipe that takes the concept of a summer roll very literally indeed! Bigger Bolder Baking guides you through the process of making a fruit based roll involving mangoes and strawberries for a refreshing juicy taste in every bite.
8. Chicken salad rolls
Are you still thinking about how delicious the idea of a salad roll involving some meat would be but you don't eat pork if you can avoid it? In that case, we have a feeling you might prefer this chicken salad roll idea from Spark Recipes! They walk you step by step through the process of wrapping up everything you'd put in a deliciously fresh garden salad into some rice paper for a satisfying and healthy snack!
9. Tofu sesame seed salad rolls
Have you always loved those crunchy sesame seed crackers that parents often put in school lunches, ever since you were a little kid, so now you'll take literally any opportunity to put sesame seeds into your dinner in some way? Then we have found the perfect summer roll recipe for you! Check out how The Cottage Market used sesame seeds to amp up the flavour of these vegetarian summer rolls, as well as the peanut sauce!
10. Rainbow veggie salad rolls
Are you a vegetarian or a even just a huge fresh veggie lover who will take absolutely any and as many vegetables as you can in every meal you eat? Then we have definitely found the best salad roll recipe for you! Minimalist Baker shows you how to make a salad roll that includes just about every kind of vegetable under the sun. The more colours involved, the better!
11. Smoked salmon summer roll
Are you a big fan of the idea of putting seafood in your homemade summer rolls but you were hoping to find more than just shrimp and crab meat on this list because shellfish is your least favourite kind of seafood? Then you're going to be very pleased to find this delicious alternative from Tasty Kitchen! They show you how to wrap a salad roll that involves lettuce, carrots, cucumbers, and a heaping helping of mouth watering smoked salmon!
12. Fried crab summer rolls
If you're going to make rolls of your very own, meaning you have full creative license, would you rather make something that borders a little more on the side of gourmet? In that case, we think you should try your hand at making these fried crab rolls full of vermicelli and veggies! Get the full ingredients list and wrapping instructions on James Beard.
13. Pad thai summer roll
When you make delicious appetizers and entrees at home that are inspired by your favourite restaurant dishes, do you like creating new fusion flavours so you can enjoy more than one meal you love at once? Then you're going to love this pad Thai summer roll recipe! Minimalist Baker shows you step by step how to make salad rolls that are filled with your very own homemade pad Thai. They also show you how to make a slightly spicy sweet chili sauce that perfectly blends with both the salad roll flavour and the taste of the pad Thai!
Do you have another favourite type of salad roll that you love making at home but that you don't see here? Tell us all about how it's made or link us to the recipe in the comments section!