15 Easy Recipes For Gluten Free Cooking Beginners
Making the decision to start eating gluten free might sound intimidating, but it doesn't have to be as difficult as you might think? We certainly don't believe that people who are new to a gluten free diet should feel like they have to limit their flavour choices or eat the same thing every day. Whether you're choosing the diet due to a food allergy or simply just a desire to eat healthier, there are plenty of quick, easy recipes out there that will help ease you into more fancier gluten free cooking options.
One of our favourite gluten free recipe resources is Gimme Some Oven. Check out these 15 quick, easy recipes that are perfect for gluten free beginners!
As if Thai chicken salad doesn't already sound flavourful enough, this recipe literally involves a rainbow- of vegetables, that is! On top of involving almost every delicious veggie under the sun, this salad is drizzled with a homemade peanut dressing that really brings out the Thai flavour.
Sometimes a simple list of ingredients is all you need to create a mouthwatering dish. These tacos aren't hard to make, but gluten free tortillas make sure you can enjoy the pure, juicy steak flavour without compromising your diet.
Eating gluten free doesn't have to mean giving up all battered things! After all, everyone should treat themselves. Instead of using regular batter, try hemp seeds instead! They're a more body-friendly alternative and they taste just as great as a batter.
Sometimes the best way to steer clear of gluten is to skip the things that contain it all together when it comes to the central focus of your dish. Protein filled things are a good way to do that. Our favourite source of protein is seafood, so you can imagine how excited the idea of lemony shrimp sewers makes us!
Avoiding gluten never has to mean avoiding flavour. This delicious enchilada recipe is proof of that! Besides chicken, you'll love the taste of melted cheese, beans, corn, and avocados!
This gluten free recipe is so easy that you literally only need five ingredients! Grab some chicken broth, cooked and shredded chicken, drained beans, salsa verde, and ground cumin and you're done! If you'd like to make it a little more exciting, consider optional ingredients like avocados, cilantro, or shredded cheese.
There are about a million chicken salad recipes out there and each one will probably make you feel full and healthy as long as its got a balanced set of ingredients. When it comes to flavour, however, it's fun to get a little bit unique sometimes. That's where the blueberries in this recipe come in!
If you're still figuring out how to choose and cook side dishes that are gluten free, that's okay! Cooking yourself up an extra delicious main component will take your mind off it if you feel like you're eating too much rice or potatoes until you're ready to experiment more with sides. This apple cinnamon porkchop recipe, for example, is so full of flavour that it'll absolutely jazz up the entire plate!
What's even better than a gluten free recipe? A gluten free recipe so simple that it only takes 12 minutes to make, of course! Would you believe that there's something even better than that? Well, this recipe is the answer, because it's also completely delicious. The easy sesame sauce transforms your ingredients.
The second we hear the words "Tex Mex", we immediately think flavour. This recipe for delicious migas is the answer to all your gluten free breakfast food needs and it'll certainly add a kick to your morning!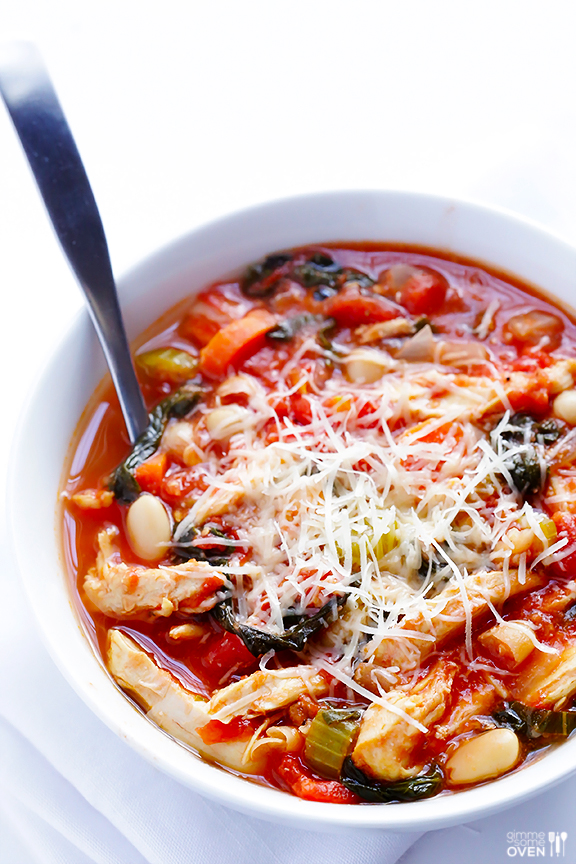 If you ask us, adding basil to basically anything is a good idea. We stand by this statement particularly strongly when there are tomatoes involved! Topping this chicken soup with a bit of cheese tastes reminiscent of a Caprese salad, but with meat.
Ginger beef tastes absolutely delicious no matter what you pair it with. Adding mushrooms, however, is especially tasty because it tastes like a steak dinner! Rice makes a great side dish for this Asian cuisine-inspired sauce and kale is just plain healthy.
Gluten free soups can be hard to come by when it comes to packaged foods, so we definitely suggest rising to the challenge of making your own soups! This doesn't have to be a hard process, especially with recipes like this one for flavourful ham and cabbage soup kicking around. It's belly-friendly and full of good nutrients!
Even just the words listed in the title of this recipe have our tummies rumbling. The best part, however, is that there's even more to it! on top of the shrimp, roasted corn, and avocado, you also get to enjoy crispy bacon bits and buttermilk pesto dressing.
Did the word "pesto" in the previous recipe catch your eye? Well, we have good news! Pesto is gluten free and therefore perfect for adding flavour to your dishes. This simple pesto soup might only require a short list of ingredients, but we guarantee you that it's not short on taste.
Do you know someone who is trying to adjust their diet to be gluten free? Share this post with them to give them a hand with easy dinner ideas!