Best Carrot Cake Recipe with Cashew Cream Cheese Frosting
These healthy Raw Carrot Cake recipe with Cashew Cream Cheese Frosting are the perfect easy and no-bake dessert!
Have you ever made a raw cake before?
It is unlike any cake you have tasted before. Sweet dried fruits and nuts get whirled in the food processor until they become a sticky batter. This batter gets formed into a cake shape and then frosted for an irresistible new dessert.
Raw cakes may not have the feel or flavor of a baked cake, but this secretly healthy dessert will satisfy all your dessert cravings. It is like cookie dough meets cake, while being secretly healthy.
These cute little personal-sized cakes are a show stopper, but you can also opt to make one large cake. You can simply frost the single layer cake, or cut it in half, frost one piece, stack the second on top of the frosting, and frost the completed cake.
If you do decide to make mini cakes, you will be left with some unusable sections of the cake. When you cut out the rounds, there will be leftover pieces when you can't cut out any more full circles. Instead of wasting this delicious cake, I roll these bits into balls and coat them in shredded coconut. Now you have cakes for dessert, and carrot cake bites to use as a healthy snack throughout the week.
Raisins are a key flavor in carrot cake and they help to hold this raw version together. Dried fruit, including raisins are a concentrated source of health-inducing antioxidants. They also contain iron, which can keep our energy up and our blood healthy. In addition, eating raisins has been linked to lower blood pressure, greater bone health, and better digestion.
Since carrots are the star of the show, it only seems natural to tote their health benefits. These bright orange tubers can do more than improve eyesight, they can lower blood pressure and prevent heart disease. Munching on carrots can also improve the heath of your mouth and gums, for beautiful pearly whites.
Ingredients for the carrot cake recipe:
Ingredients for the cake:
2 cups finely shredded carrots
1 cup walnuts
1 cup dried unsweetened coconut
1 cup pitted dates, packed
1 cup raisins
1 1/2 teaspoons cinnamon
Ingredients for the frosting:
1 cup cashews, soaked overnight
1/4 cup coconut butter (melted by placing the closed jar in a bowl of very hot water)
1 tablespoon maple syrup
2 teaspoons lemon juice
Ingredients for decoration (optional):
Goji berries
Chopped pistachios
Cacao nibs
Pumpkin seeds
Dried coconut
Directions to prepare the carrot cake step by step:
Using the fine side of a box grater, grate your carrots.
Add the shredded carrot, walnuts, coconut, dates, raisins, and cinnamon into a food processor fitted with an S blade attachment. Process until broken down, combined, and the mixture holds its shape when pinched.
Line a 9×13 inch pan with parchment paper. Pour in the batter and smooth into one even layer. Place in the freezer for 1 hour to firm up.
Add all of the frosting ingredients into a high speed blender and blend until smooth, scraping down the sides as needed. After one hour, remove the cake from the freezer. Using a 4 inch biscuit cutter, cut the cake into rounds.
Place a round on parchment paper and frost the top.
Place a second round over the top and gently press it down to secure it in place.
Frost the cake sides and top of the cake.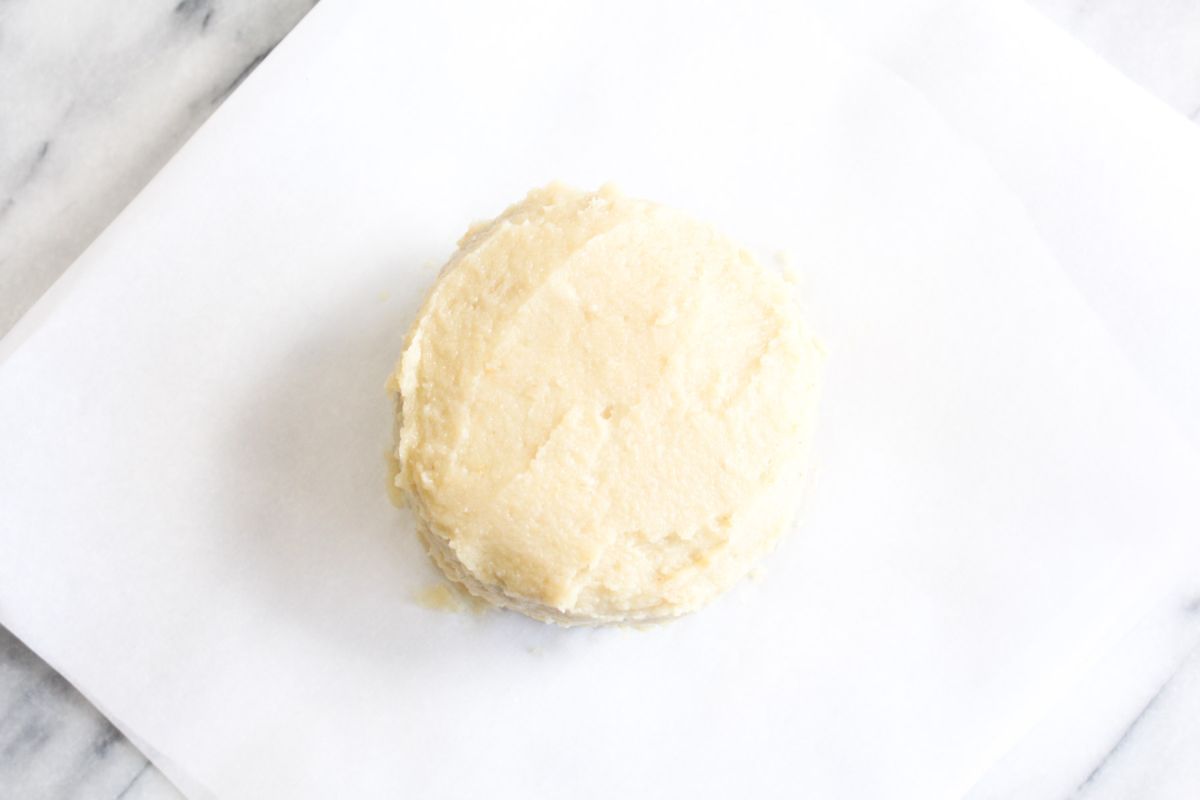 Decorate with desired garnishes and repeat with the remaining cakes. Serve.