Super Quick and Easy Dinner Ideas for Busy Nights
We come from a busy family, that's the short and long of it! Every day after school and work, each person has their own hobbies and social commitments they have to rush off to, but we still like to get everyone fed and spent a bit of time together before we all run right back out the door. That's why we always have our eyes peeled for awesome recipes and cooking tutorials that will help us keep dinner interesting but also very quick and easy indeed!
1. Easy garlic rosemary chicken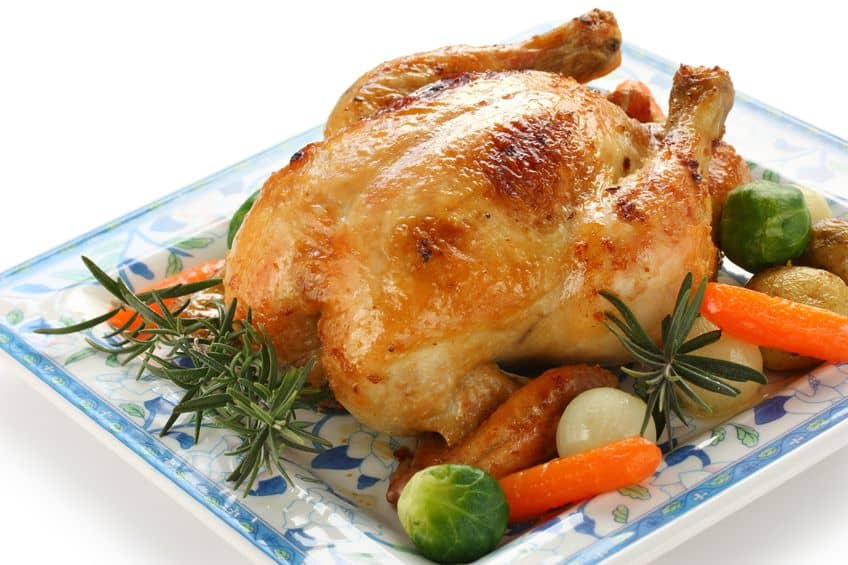 Even when you're rushing, are you the kind of person who really does prefer to make a full sit down meal for your family, so long as it's very straight forward and as time efficient as possible? Then we have a feeling you'll be very pleased to see how Karen Hefner outlines the process of making quick garlic rosemary chicken.
2. Perfect pressure cooker roast
Beef lovers rejoice, there are plenty of simple and quick dinner ideas out there for you too! If you're the proud owner of a slow cooker, you're particularly ready for some of the best ones. Check out how Mama Shea made this absolutely delicious and completely aromatic pressure cooker roast in a way that let them cook it slowly all day while they worked so it was ready for them when they came home.
3. One-pot bacon chicken pasta
In our house, part of the struggle of keeping things quick and easy is the fact that cooking makes so many dishes that have to be done afterwards! That's how we came such big fans of "one pot dinners", where you can whip everything for the meal up in the same pot to reduce what you have to wash later. This delicious one-pot chicken bacon Alfredo pasta by Everyday Cooking is the perfect example of what we mean!
4. 20-minute cheesy enchilada soup
If you're going to whip up something tasty but quick, would you rather also make it something really warm and satisfying your your tummies stay full for the rest of the night no matter the weather? Then we'd definitely suggest taking a look at how Gimme Some Oven made this incredibly mouthwatering cheesy enchilada soup in just about minutes.
5. Roasted chicken sheet pan dinner
Just like one-pot meals, simple sheet pan dinners can help you get lots of different dinner elements cooked at once but without using all kinds of dishes that you'll have to do when everyone's done eating! For example, take a better look at Family Fresh Meals to learn how they made this yummy roasted chicken and veggie sheet pan dinner.
6. Easy beef burrito skillet
Also in the category of "simple one dish meals" that let you prep and cook everything in a single spot, skillet meals are a blessing on a busy night! We're particularly fond of the way Betty Crocker outlines putting together and baking this simple but scrumptious skillet dish that smells and tastes just like your favourite beef burrito, but without the wrap and assembly time.
7. 30-minute apricot curry pork chops
Of course, we did tell you that we've been collecting all different kinds of unique recipes and flavours in an attempt to keep things interesting at dinnertime even if we're rushed, so here's a slightly more unconventional recipe that sounds like something you might order at a nice restaurant! Check out how Mommy Thrives made these apricot curry pork chops in just 30 minutes.
8. Turkey sloppy Joe lettuce wraps
What if, within your need to be quick and neat about making dinner on a busy night, you're also really attempting to cut calories and make lighter choices as far as your own meals are concerned? In that case, we really think you'll appreciate just how simple and healthwise these delicious turkey sloppy Joe lettuce wraps outlined step by step on Growing Up Gabel are!
9. One-pot chicken scampi Alfredo
Did we actually really catch your attention when we started talking about the idea of saving yourself on dishes and creating extra simple one pot recipes, but you're just not sure the previous recipe quite called to you? Then perhaps you'll get along better with this idea from The Girl Creative instead! They show you how to make chicken scampi Alfredo, which is great news for seafood lovers.
10. 30-minute cashew chicken in garlic sauce
Have your favourite mind of quick takeout meals always been based in Asian cuisine, but you've really been doing your best lately to make food at home rather than buying it, even when you're in a hurry? Then we just know you're going to love this recipe from Carrie's Experimental Kitchen that teaches you how to make cashew chicken in garlic sauce in just 30 minutes.
11. Instant pot hamburger stroganoff
If you're the kind of busy person who regularly puts their pressure cooker to good use then we have no doubt that you're probably already familiar with all kinds of instant pot meal ideas, just like we are! Just in case you could use some more, though, one of our very favourite pressure cooker recipes is this instant pot hamburger stroganoff from Julie's Eats and Treats.
12. simple homemade pretzel dogs
Every once in a while, a busy night simply calls for a treat. So long as we've all been eating well lately, we don't mind making some kind of "junk food" style meal for our kids, particularly since making it at home usually still means it's a bit healthier than getting it at a fast food restaurant. We made our kids these awesome pretzel dogs from The Slow Roasted Italian last week, for example, and they were a huge hit!
13. Kid-approved slow cooker ravioli
Perhaps what you have at home is actually a slow cooker and not a pressure cooker, so you're looking for something with explicit instructions for working with what you already own? Well, if your family have ever been pasta lovers, then we'd definitely suggest taking a look at this family-favourite of ours! The Taylor shows you how to make this awesome slow cooker ravioli that can simmer all day while you go about your business.
14. Light and easy Philly cheese and chicken sandwich
Sandwiches are always a popular fast meal choice in our house but, just because you're in a bit of a hurry, doesn't have to meat you're just slapping some sliced meat on a cold bun and calling it a day. Instead, we'd suggest taking a look at something hot and still quick but a little more fit for a dinner meal, like these light and easy Philly cheese and chicken sandwiches from Skinny Ms.
15. Quick vegan mac and cheese
Have you actually been scrolling through our list hoping to find a quick, simple dinner meal for busy nights that is also suitable for a friend or family member with vegan dietary restrictions? Well, your patience has finally paid off! Check out how Elephantastic Vegan created this mouthwatering and super quick vegan mac and cheese that tastes magical no matter what your usual diet is.
Do you have a few other fantastically simple and very quick dinner recipes that you love to whip up on a busy night but that you don't see here on our list? Tell us all about how they're made or link us to the recipe in the comments section so we can try it out too!