DIY Projects for Baby Boy Nurseries
When it comes to decorating our home for Baby, we're completely obsessed. There are no expenses we won't spare but, at the same time, we still find that we're getting the most satisfaction out of making small things ourselves. This is a common theme for us, especially in the world of decor,  so we've been keeping our eyes peeled for all kinds of DIY things we could make for our baby boy's birthday before his arrival!
Just in case you love the idea of making some lovely DIY decor pieces and things for your baby boy's nursery just as much as we do, if not more, here are 15 of the very best ideas, designs, and tutorials that we've come across so far in our search for inspiration.
1. Hand lettered map canvas
Do you come from a whole family of people with wanderlust and you fully expect that your little boy will want to join in your adventures far and wide the moment he's old enough? Then we have a feeling you'll really appreciate the way Homemade Ginger created this canvas art that uses a map to make a fantastic quote background.
2. Hand painted vertical wooden letter hanger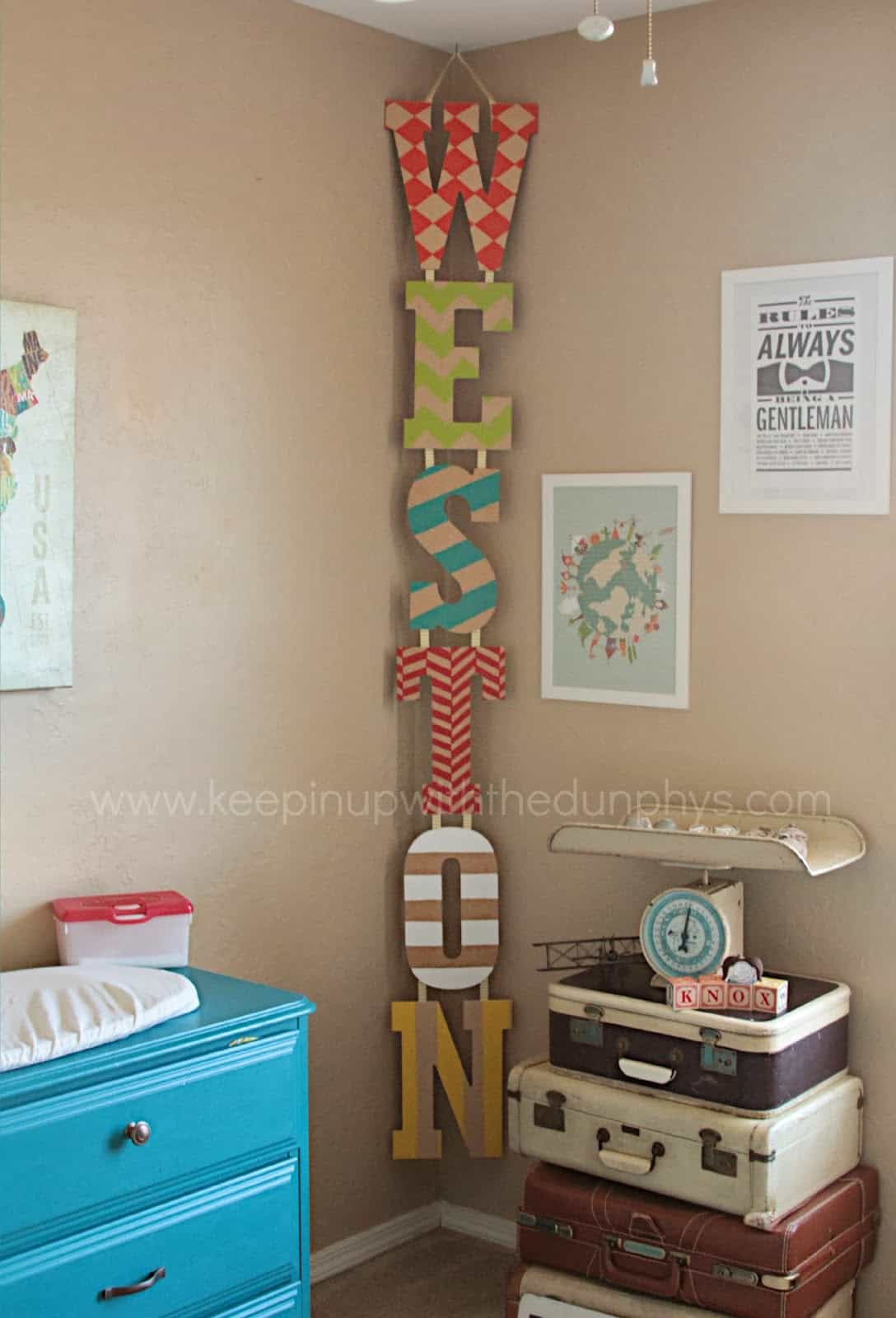 There's just something about the idea of making art out of our baby's name that has always really appealed to us, so we're sure it'll come as no surprise to you that we actually did follow this tutorial from Keepin' Up With the Dunphys and make this jumbo letter vertical piece to hang in the corner of our own nursery! We love the customizability of being able to paint the letters however you please.
3. Painted and glittered animal canvases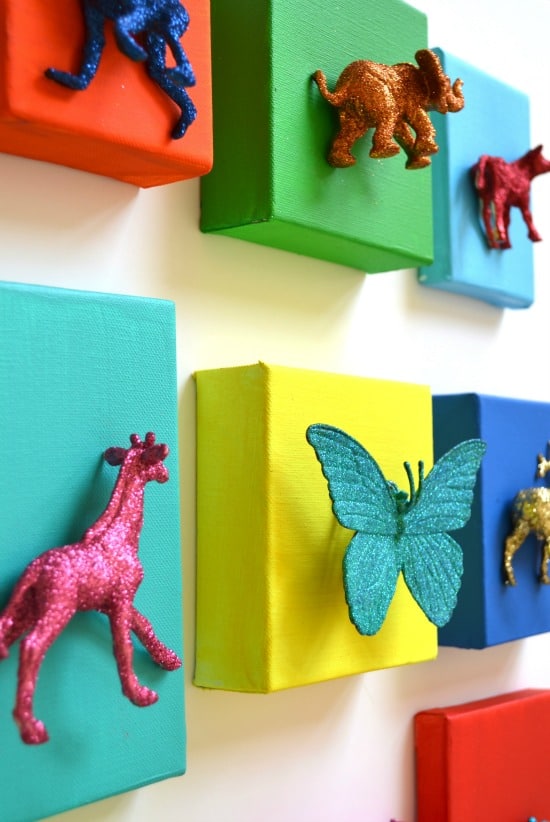 Perhaps you're actually looking for something that's a little more mod looking and exciting because, so far, the main theme of the nursery is simply to include as much colour as humanly possible? In that case, we have a feeling you'll get a real kick out of the way Papery and Cakery used miniature canvases, plastic toy animals, paint, and glitter, to create wall art that might even be used as a learning tool later on when your little boy starts to learn the names of his favourite creatures.
4. Paint stencilled clouds
If you're going to put in the time and effort it takes to create something lovely, custom, and fully DIY would you rather make it something recognizable that visitors will be very impressed by seeing? Then we have a sneaking suspicion that you'll really appreciate the way this play blocks name sign by Living Lullaby Design was made, especially if you're a big fan of movies! This particular tutorial shows you specifically how to make your blocks look like those in the classic Disney movie Toy Story.