25 Beautiful DIY Porch Ideas
Now that we're in the midst of the warm season here in the northeast, the hot weather has given most porches and patios a drab, sad look. If you're in the same boat, spice up your outdoor space with one of these fun DIY projects that will surely give your space some serious pizzazz.
1. Hey Y'All Welcome Mat
Welcome guests onto your porch with this fun DIY mat. Just grab a plain old outdoor mat from IKEA and some paint and get to work on this whimsical "hey y'all" welcome mat. Make your way over to Dream A Little Bigger to find out how to make one yourself.
2. Citronella Floating Candle
Make a few of these pretty floating candle mason jars that will keep mosquitos away from your porch. Simply fill up a couple of mason jars with water, lemon, lime, and rosemary. The last step is to put a few drops of citronella oil in the water to repel bugs. Read more at Nest of Posies.
3. Pallet Bench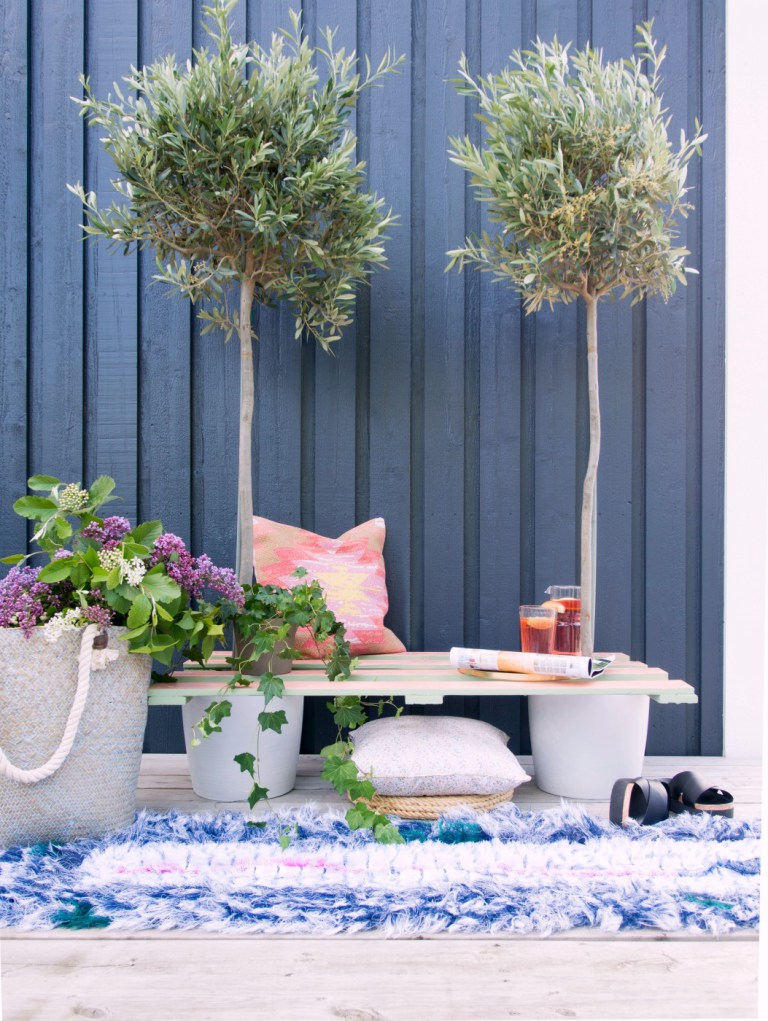 Add some seating to your porch with this fun DIY pallet bench. The "legs" consist of two potted trees, while the seat is made out of a deconstructed wooden pallet. Make your way over to Monsters Circus to check out the instructions (and use Google Translate if you don't speak Danish).
4. Mason Jar Light
If you love mason jars, here's another great project for your porch. Simply remove the outside of your existing light fixture and replace it with a mason jar. Easy peasy! Head over to Saved By Love Creations to find out more about this fun little project.
5. Wooden Door Mat