Make Your Own Crocheted Flowers
If you're already a yarn crafts enthusiast, then you're probably already in the know about just how much fun making crocheted flowers can be. If you're not and you're just beginning to try new patterns and search for quick, easy projects, then crocheted flowers are actually a fantastic place to start practicing some of your basic skills! We've been doing them since we barely knew how to hold our crochet hook and we'll still be doing them just for fun for as long as we possibly can.
Just in case you love the idea of crocheting adorable little decorative flowers just as much as we do, if not more, here are 15 of the best patterns, designs, and tutorials we've come across over the years!
1. Crocheted ademium flowers
These adorable little ademium flowers outlined stitch by stitch on The Little Treasures are a fantastic place to start! The chains and shaping are easy enough for a beginner to handle but they're still great practice in following a pattern and making things that don't just have straight edges. We like to make many in all different colours and then use them to embellish other things.
2. Little layered flowers
Rather than making flat flowers, would you rather make something that has a little more 3D shape or volume to it? In that case, we'd definitely suggest taking a look at how Pumpkin Patch Designs made these fantastic flowers that appear to swirl out from the centre in a spiral to their edges! They're still small enough, though, that they're a great way to use up scraps and yarn ends.
3. Dual coloured Amelie flowers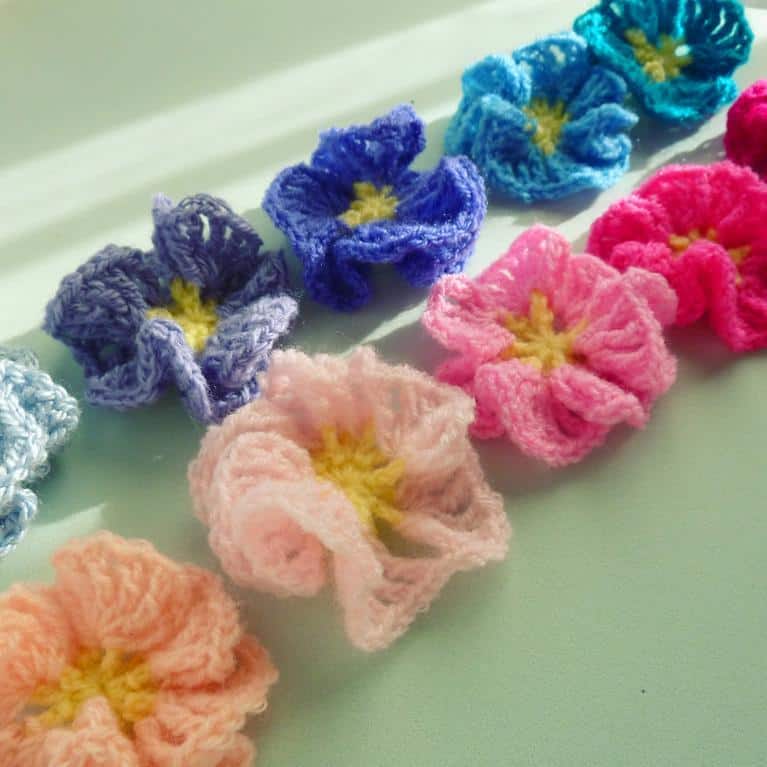 Just in case you prefer working in finer yarn weights or would like to practice making things that require more than one colour, here's a lovely flower design that will get you working a little cleaner on that swap! Craftsy shows you how to make a dual coloured Amelie flower in careful, clear detail that you'll easily learn from.
4. Spiralled flowers
Did we really catch your attention when we started talking about flowers that have some kind of spiralling aspect to the, but you're slightly more advanced in your skills, so you're looking for something more challenging than the twirling flower you saw before? In that case, we think you might get along a little better with this pattern from Zekira Djonko that shows you how to make petals that appear to spiral from within one another.
5. Linked four petal flowers
Just in case you would like to stick to flatter flower patterns but you're also quite interested in a colour change and the ability to turn your litter flowers into something else, here's a pattern that gets you all of the above! Check out how Lime Green Lady made simple four petal flowers with white centres and then linked them together to create a doily or trivet.
6. Folded petal flower
Are you still quite intrigued by the spiralling petals idea but you'd actually prefer to try something even finer still, since you're not a beginner any longer? Then we have a feeling you might get along a little better with something like these folded petal flowers from Pretty Ideas that almost appear to spin thanks to their ridges.
7. Dual colour cabbage flower
For those who are trying to work on layers, shaping, and colour changes all at once and would like to create a piece that could serve as decor all on its own, here's a fantastic pattern from Your Crochet that looks strikingly like the real thing! Of course, you could make your cabbage flower in any colour scheme you please, but the bright green and brilliant purple you see here are truly stunning as well.
8. Crocheted tulip flower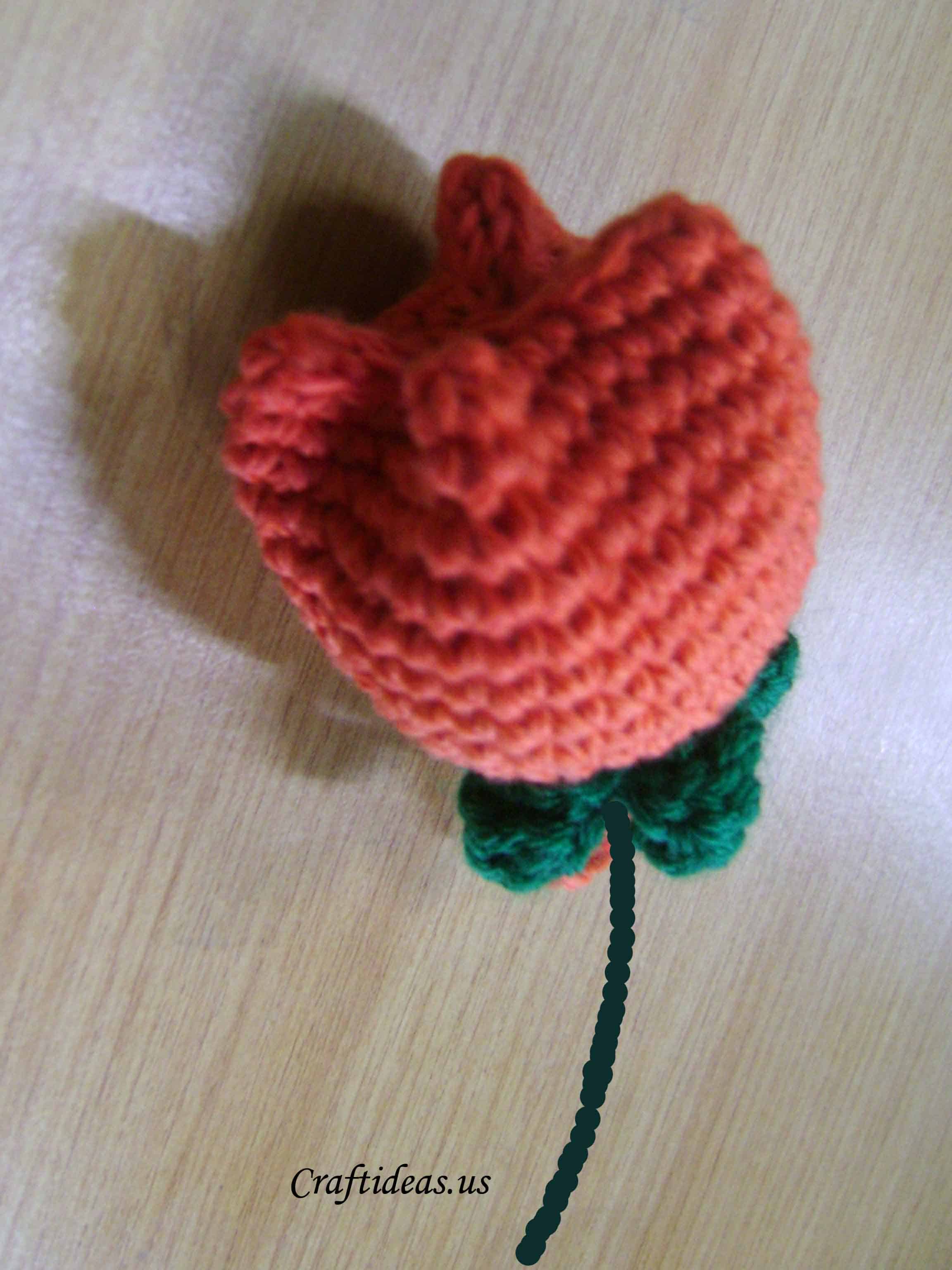 When we started talking about things with more shaping and 3D structure, were you actually picturing something with some kind of stuffing or filling to really give it thickness? Then we're quite confident that this little crocheted tulip will be more up your alley! Craft Ideas shows you how to make it happen more simply than you might think, which is always nice.
9. Flat crocheted flower
Just in case you loved the simple, minimalist look of the flat linked flowers we showed you a little earlier but you can't help wishing they had more than four petals, here's a a version with six for your consideration instead! Atty's outlines how they're done nice and simply, starting from the centre and working your way out.
10. Layered flowers with edges
Once you've talked the slightly simpler layered flower project that we've already shown you, why not take that concept to the next level and make a version that's got a little more detail and contrast to it? Crochet Beja guides you step by step through the process of making voluminous flowers that have slightly lighter edges and pretty little rhinestone buttons in the middle.
11. Easy multi-coloured flowers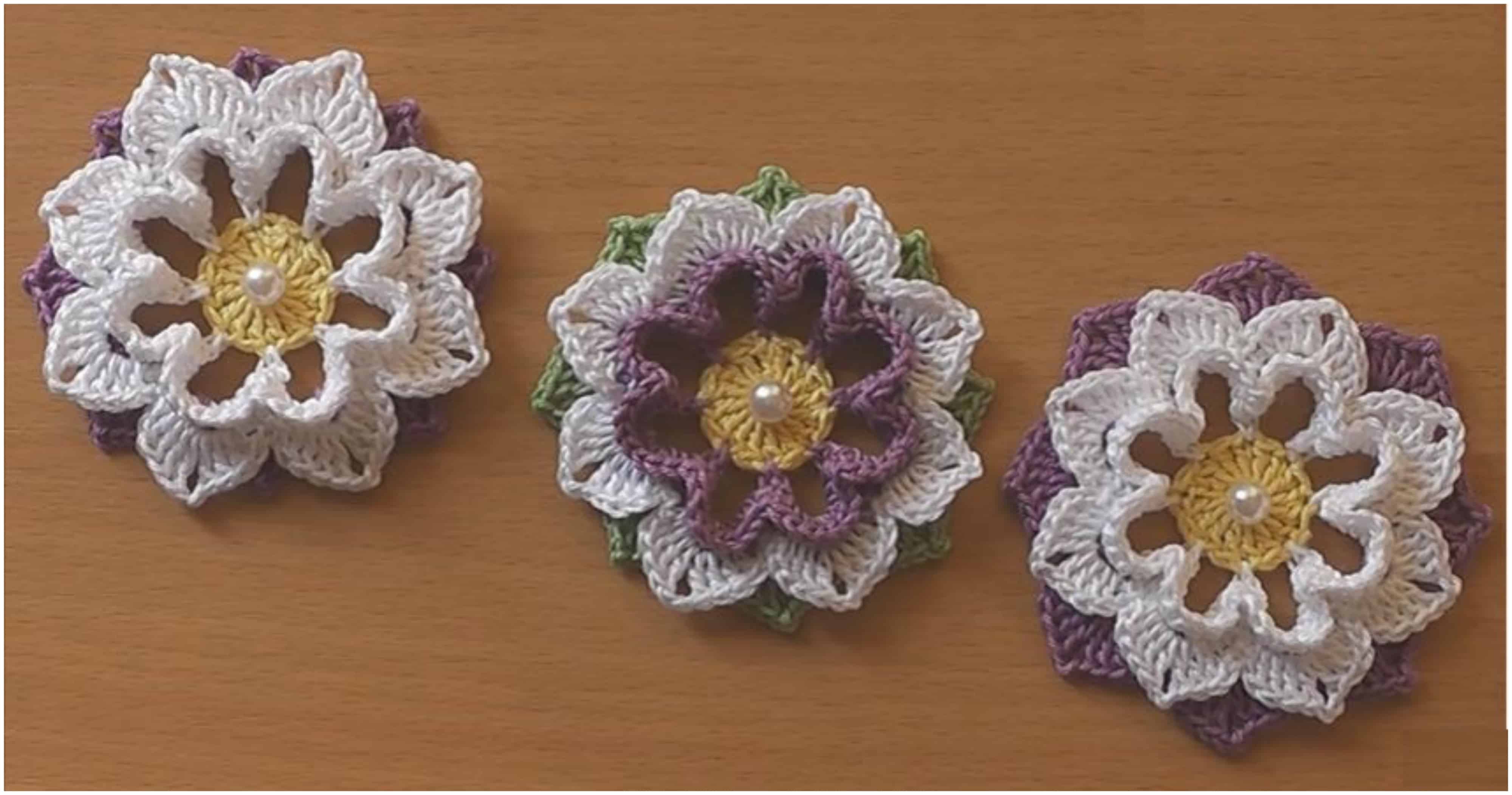 If you're actually a bit of a colour changing pro right now and you're simply interested in creating something with pretty detail, we think you might get along a little better with a pattern like this one from Crochet Blog! They show you how to make each layer, suggesting variations in colour and great spots to change to a new shade, depending on the look you're going for. We think their pearled bead centres are a darling touch!
12. Puff flowers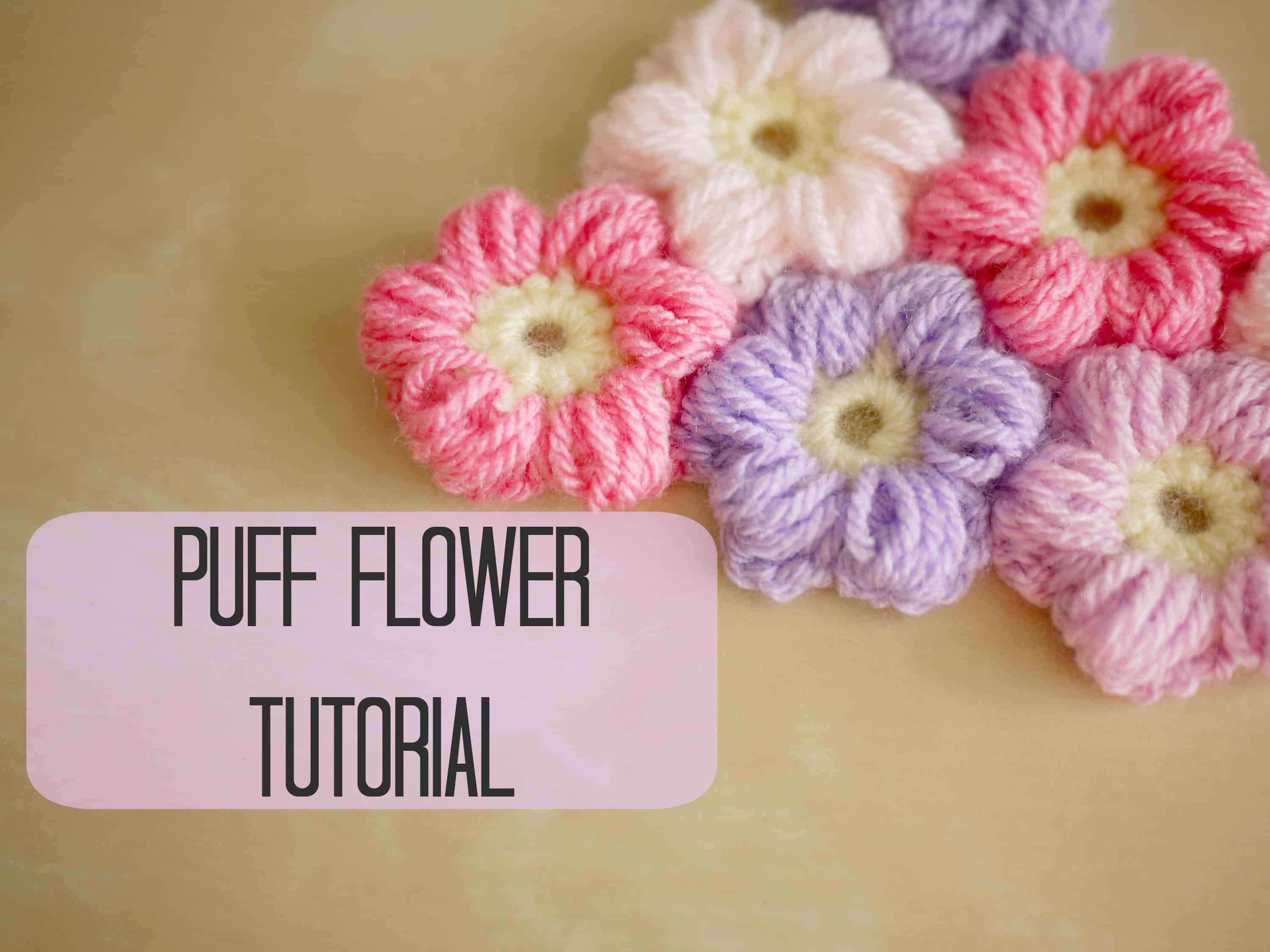 Have you actually been scrolling through our list hoping to find a tutorial idea that's actually even simpler than a lot of what you see here because you'd like to work on it with your kids, who are only just learning to crochet? In that case, we'd absolutely suggest taking a look at how Crochet Beja made these flowers that are crocheted in the centre but use a fun, pouffy yarn looping techniques around the edges to make the petals.
13. Hawaiian plume flower
If what you're really hoping to practice in your simple flower making sessions is the neatness of your stitches and getting even tension, then maybe this Hawaiian plume flower tutorial featured step by step on Planet June is the best option for you. It's still got some fun shaping in the layered petal points (and even a colour change if you like) but it skips the loops and twists in favour of just showing off nice, even stitches.
14. Crocheted orchid flower
Are you actually quite an experienced crochet enthusiast but, like us, you've never given up your love for crocheting little flowers and blossoms? Well, that doesn't mean you have to settle for something too easy or below your skill set. Instead, take a look at how The Whoot used their crochet hook to create this breathtaking orchid flower that looks very real from afar, right down to its shape.
15. Crocheted calla lily
Are you actually very interested indeed in making a crocheted flower that looks incredibly close to the real thing but you're just not sure an orchid is the kind of flower you'd like to pay tribute to? In that case, we'd suggest taking a look at how she's Crafty made this stunning bunch of colourful calla lilies instead! We love the idea of making them in all different shades, but a whole woolly bouquet of crisp white lilies would be lovely looking as a gift or decor piece as well.
Do you know a fellow crafter or DIY enthusiast who has been hoping to learn how to crochet new kinds and shapes of flowers? Share this post with them so they have all different patterns and designs to try out!