Can You Freeze Lemon Curd? Here's What You Need to Do
Lemon curd can be absolutely delicious, especially when used in tarts and other pastries. When you make your own, particularly, you want to make sure that you keep it for as long as you can. The question is whether or not you can freeze your lemon curd.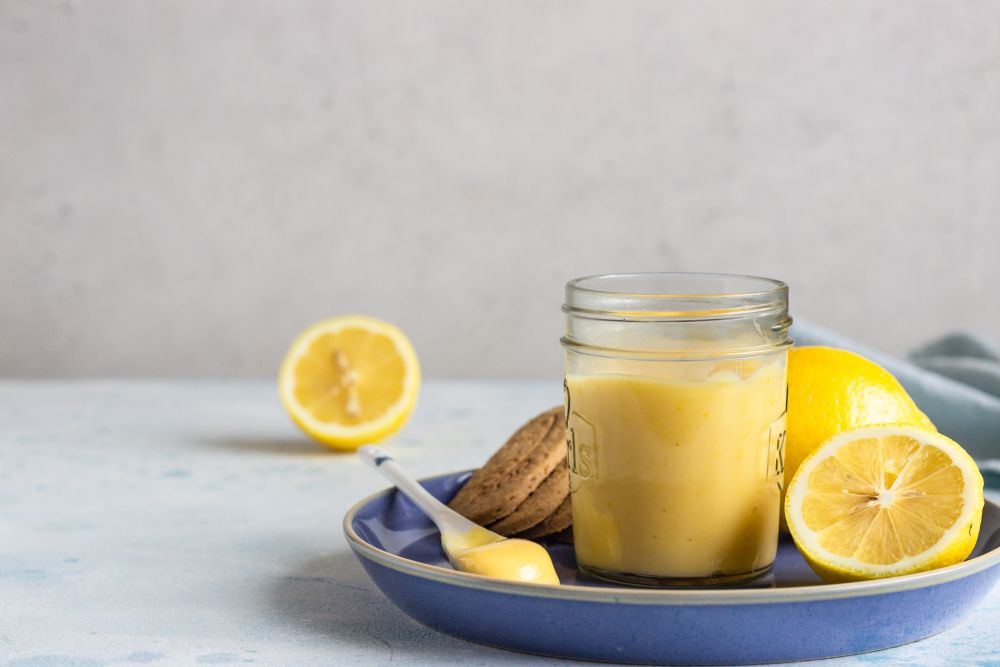 If you want to cut down the waste in your home, relying on your freezer can be the best solution.
Can You Freeze Lemon Curd?
One of our readers has sent us a message regarding freezing lemon curd as they want to make sure it doesn't go to waste. Here's the message:
This may be a silly question, but I have some leftover lemon curd and don't know what to do with it. I made some lemon tarts for the holidays, but realized that I had bought too much lemon curd.

Unfortunately, I've already opened the cans, so I can't just put them back in the cupboard for the next time I need them. I would hate to throw the lemon curd out, but I know it won't last in the fridge.

I want to try freezing it but I'm not sure if it will get ruined in the freezer. Can you freeze lemon curd?
No questions are silly! The answer to your question is yes, you can freeze lemon curd! Lemon curd actually freezes and defrosts quite well, with little extra work involved, so go ahead and freeze that leftover lemon curd for later use.
Unlike some sauces or condiments that go funny in the freezer, the creaminess of lemon curd stands up to the freezing process quite well. The biggest concern is freezer burn, so take care to protect the curd well when freezing.
Also, the fresher the lemon curd is when frozen, the better it will taste after defrosting, so freeze it as soon as possible.
How to Freeze Lemon Curd?
If you want to freeze your lemon curd, you have to take a few steps to make it work.
To freeze lemon curd, make sure that the curd has cooled completely.
Place the desired amount of curd into a freezer-safe container with a tight-fitting lid or into a freezer bag.
If using a container, place a layer of plastic wrap over the curd to keep it airtight.
If using a freezer bag, squeeze out the excess air.
Seal the lid or the bag, and then label and date it.
Lemon curd will keep for several months in the freezer.
Place it away from food items that have a strong odor, as it has a tendency to take on the flavors of other foods.
How to Keep Lemon Curd for Longer?
Keeping your lemon curd for a longer period of time can be done with the help of a vacuum sealer. These appliances will suck out all the air in the bag or container and create a perfect seal.
We have a long list of great vacuum sealers you can try out, but our favorite is the FoodSaver V4840 2-in-1 Vacuum Sealer Machine. The FoodSaver works with freezer bags and containers of different sizes, so you can freeze up your lemon curd easily.
How to Thaw Lemon Curd?
If the time has come to thaw out your lemon curd to use it for a new recipe, let's see what you must do.
To thaw frozen lemon curd, remove the container from the freezer and place it in the refrigerator for several hours or overnight.
Once the lemon curd has thawed completely, you may notice that a small amount of separation has occurred.
To return the lemon curd to its original consistency, give it a good stir before using.
For best results, use thawed lemon curd within two days of defrosting.
Don't refreeze previously frozen lemon curd.
Freezing it in smaller batches can help avoid ending up with excess after thawing.
Lemon Curd Recipe
In case you don't have a great lemon curd recipe, we have one for you. Even better, it's vegan!
Here's what you're going to need for your vegan lemon curd:
Ingredients for lemon curd recipe:
finely grated zest of 2 lemons (optional, omit for smooth curd)
3 Tbsp cornstarch
1/3 cup + 1 Tbsp water
juice of 4 large lemons (about 200ml)
1 cup granulated sugar
1/4 cup unsweetened almond milk
4 Tbsp vegan spread
Get the instructions on how to make your very own vegan lemon curd by checking out our recipe.