17 Keychain DIYs To Spruce Up Those Car Rings
These are fantastic DIY gift ideas. They're also a great way to give the kids a means to get their hands dirty and to tap into their creativity. These 17 keychain DIYs are perfect for sprucing up those car rings and adding some personalized flair. Take a peek at the tutorials we love below!
1. Macrame Beads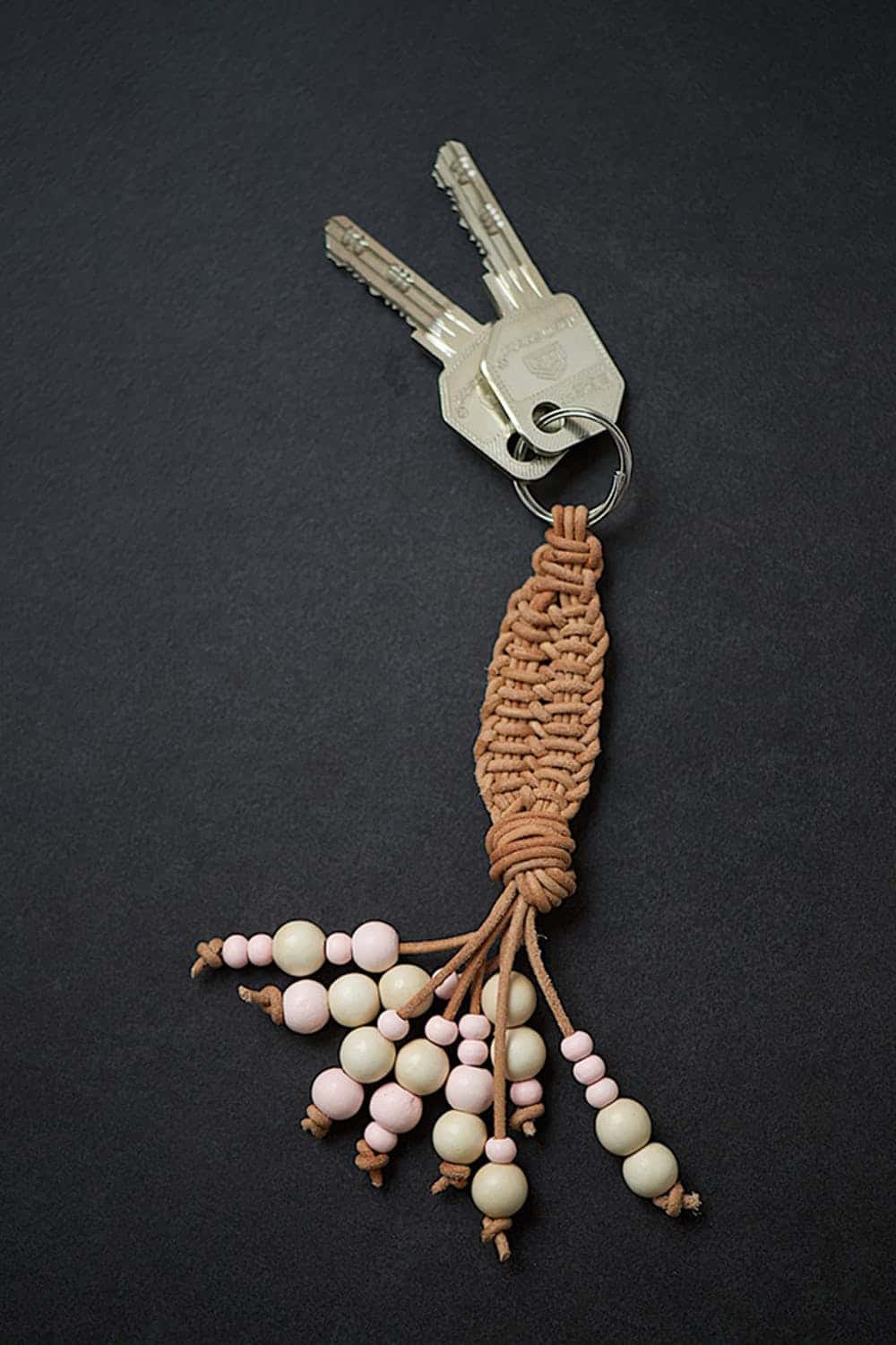 Lebenslustiger makes some beautiful macrame keychains for our boho babes. Add beads or leave them bare, whatever you think you or your loved ones would enjoy most. And use colorful material for a more vibrant finished product.
2. Leather Feathers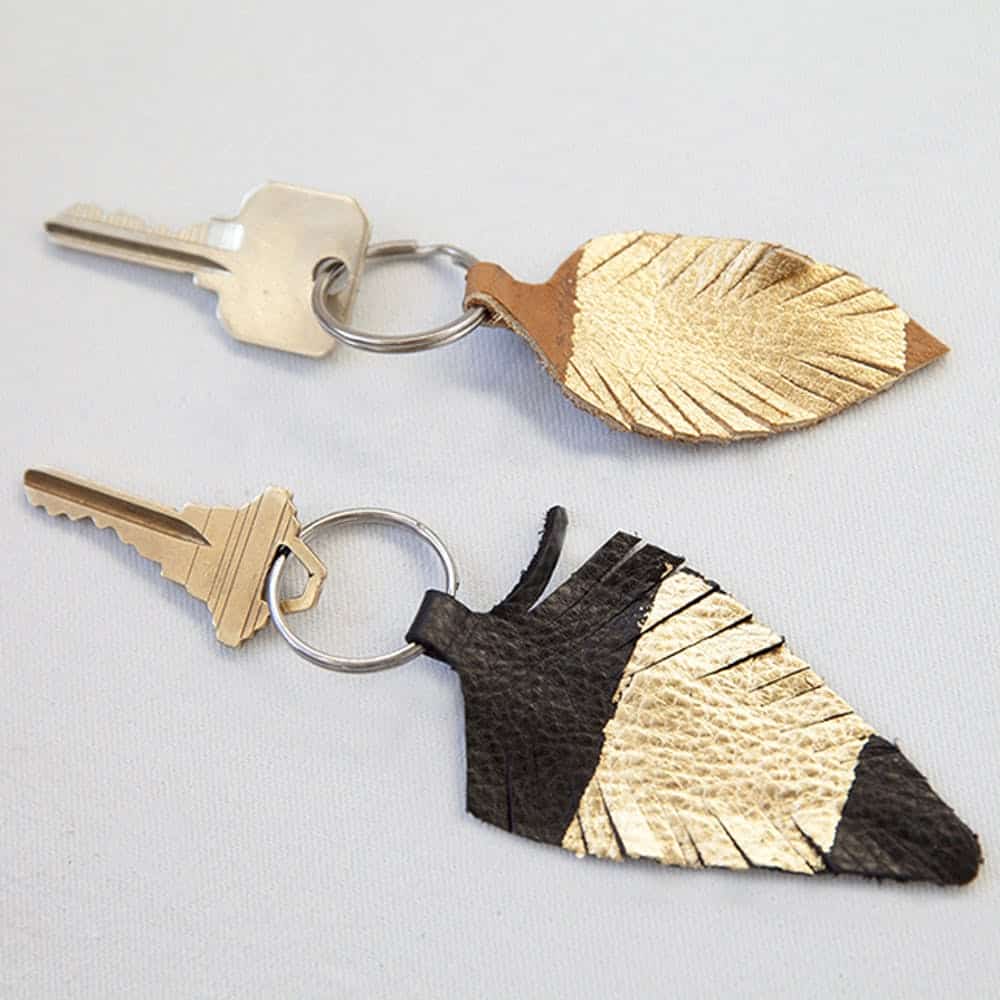 Creative Bug Blog went with some leather materials and metallic paints. There are just so many ways to personalize this project, but we love the minimal spirit behind the original project. And it's just so easy to recreate!
3. Paint Sticks
All of those paint sticks you have out in the garage could come in handy – who knew?! Go grab them and get started on this fun project from Ruffled. Personalize them for your pals and give them away as appreciation gifts.
4. Animal Toys
We've seen those plastic animal toys turn into fun knobs and magnets, but they can be keychains too. Add some playful spirits to that ring with some help from Ginger Snaps. Keep them in their original colors or add some metallic for a more glam effect.
5. Confetti