15 DIY Holiday Gifts Made with Essential Oils
Like most DIY enthusiasts, we're always tempted to give our closest family and friends DIY gifts that we spent time and care making. Because we know that many of them are health and beauty enthusiasts, we like to stick to natural homemade supplies that will help our loved ones relax over their holiday time off. We always check with them for allergies first, but the gifts are always a hit. That's the power of gorgeous smelling essential oils!
Check out our top 15 favourite natural DIY holiday themed ideas made with essential oils for gloriously scented Christmas presents.
1. DIY lavender linen spray
Wholefully suggests making a light, pleasant smelling linen spray from lavender, which is proven to have calming, relaxing effects on those who smell it. Instruct your loved ones to mist the spray lightly over their sheets or pillow cases before they crawl into bed to have the most relaxing sleeps possible this holiday season!
2. Thieve's Spray
"Thieves' spray" is an ancient blend of herbs, including garlic, cloves, and rosemary. For hundreds of years, it's been believed to have some of the most effective disinfecting and sanitizing abilities around. So much so, in fact, that essential oil distributors created an oil form the combination of herbs to make that power easier to harness in your own homemade products. Mama natural guides you through the process of turning that oil into a spray that will help your loves ones stay healthy this holiday season by letting them clean things like airplane seats and other public surfaces without an alcohol scent that bugs the skin and smells strongly.
3. All natural smoothing hair serum
Among its many powers, lavender oil has the power to tame frizzy hair and fly aways! Store bought hair serums will do that too, but they tend to be oilier than homemade ones and some brands contain harmful filler products that might irritate the scalp of people with very sensitive skin. As long as you check with them about allergies first, your loved ones should be able to use this natural hair serum recipe from Body Unburdened with no problems!
4. DIY all purpose healing salve
Sometimes humans encounter scrapes, pains, and small health things that there's no real cure for and that we just have to ride out while we wait for healing. You can help your loved ones during that process, however, by gifting them a naturally homemade organic all purpose healing salve! One Good Thing shows you how to create one that bears disinfectant properties so your minor scratches and scrapes stay clean and your skin stays as healthy as possible.
5. DIY mint sugar body scrub
Peppermint oil is a wonderful thing because it bears antibacterial properties and it smells completely delicious! On top of that, it makes the perfect ingredient for natural DIY holiday gifts because the fresh smell will remind you of classic Christmastime peppermint things like candy canes. Check out how Love Grows Wild created this lovely peppermint sugar body scrub that will help the person you give it to keep their skin soft and exfoliated throughout the dry winter months.
6. Homemade coconut lavender face exfoliate
Do you love the idea of a natural DIY exfoliate but you're not sure the person you're gifting to will use a scrub all over their body since their primary concern is the skin on their face? Then make them a sugar scrub for their visage instead! Pins and Procrastination using lavender oil because it smells pleasant, it's antibacterial, and the scent is very calming. It's the perfect thing for washing your face before bed.
7.  Sore muscle bath soak
Do you ave a friend or relative who's an active gym goer or an athlete and who often feels the effects on their body? Help them relax after a training session or rehearsal by gifting them a natural DIY muscle soak! Recipes With Essential Oils shows you how to make a delicious combination that will relax and soothe muscle pain while your loved one takes a warm, meditative bath.
8. Grapefruit cellulite scrub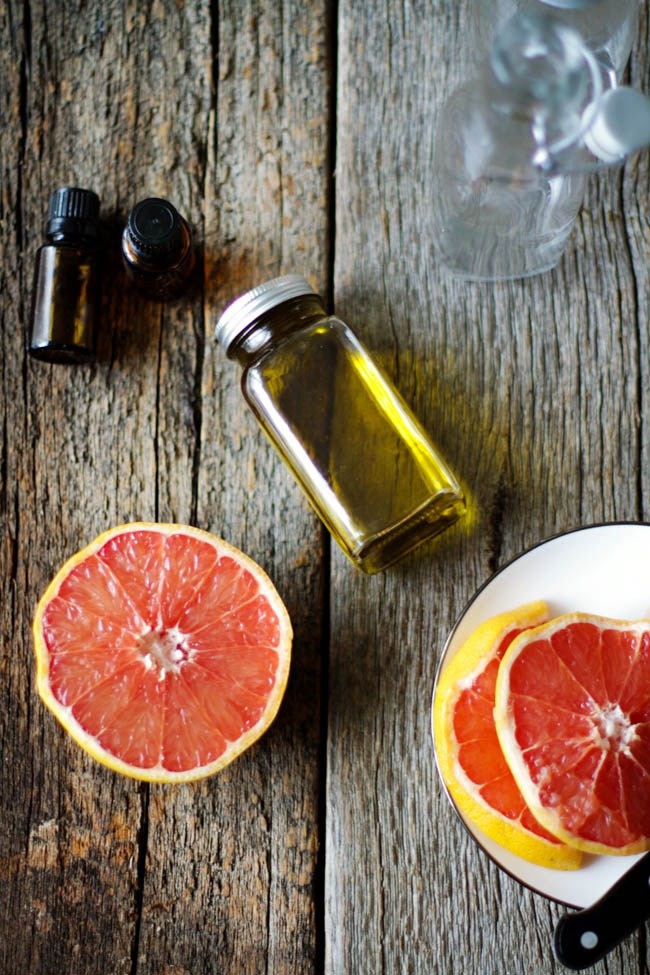 Has your best friend confessed that she feels self conscious about certain areas of her body and how the skin there looks? Of course, we always want to reassure our friends that they're beautiful just the way they are, but we're never opposed to helping them boost their body confidence either. Hello Glow suggests creating a fresh smelling natural scrub that stimulates the skin and helps break down cellulite build up.
9. DIY essential oil perfume
Perhaps you know someone who loves to smell pleasant or even floral, but who works in a place that asks them to be conscious and conservative when it comes to wearing manufactured scents? Maybe your friend is actually the one who is sensitive to strong smells themselves? Then they might have better luck with an essential oil based perfume that has a much more subtle and natural smell. Vegan Beauty Review shows you how to make a DIY perfume and gives you advice for selecting a good scent.
10. DIY essential oil musk cologne
Did everything we said above resonate with you by making you immediately think of someone you know, but the person is a man who would prefer a richer, muskier scent than just lavender oil? Then you might be more interested in the deeper but still subtle smelling natural recipes found on Little Miss Dextrous instead!
11. Homemade lavender shaving cream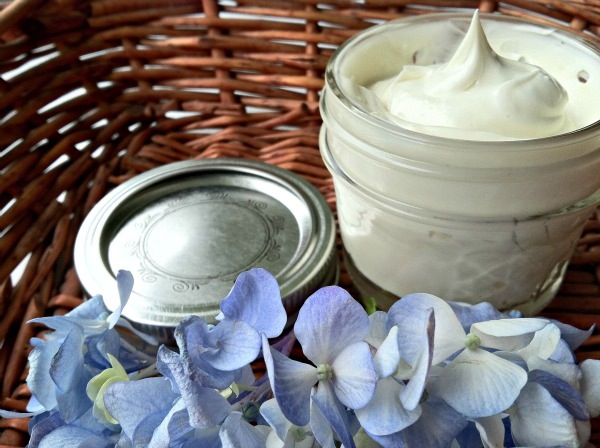 Do you know someone who often struggles with razor burn if they don't use an actual shaving cream rather than soap, but who can't find one in stores that's quite gentle enough on their skin? Then natural homemade shaving cream scented with essential oils is definitely the best gift for them! It'll treat their skin with care while still getting them the results they want. Check out the recipe on Homemade Mommy.
12. Lavender coconut aloe vera soothing shave gel
Perhaps the friend we talked about earlier who's battling razor burn would definitely benefit from a natural DIY solution but they don't like the way that shaving foam feels? Try making them a shaving gel instead! You Brew My Tea shows you how to do it with coconut oil, aloe vera, and lavender.
13. Naturally healing DIY aftershave spray
Perhaps you'd like to give the same person we talked about above just one more thing to make their shaving experiences truly relaxing and worry free? Then a soothing aftershave is definitely the way to go! This recipe by Scratch Mommy is designed to calm and cool the skin after razor contact, keeping things clean and irritation free thanks to antibacterial essential oils.
14. Natural belly butter for expecting mamas
It's always important to keep your skin hydrated, supple, and healthy in the winter, but that's especially true for expecting mom's with popping bellies! Stretch marks are nothing to be ashamed of, but the way the skin stretches during pregnancy can leave some people's skin feeling dry and irritated, so help them soothe that with a smooth, relaxing belly butter cream made of all natural ingredients that won't cause them or Baby any harm. We're big fans of this recipe from Mama Natural for it's pleasant but subtly, rather neutral smell.
15. Homemade sleepy time spray
Are you in search of a version of the linen spray that's a little more geared towards actually helping someone sleep rather than just soothing them into a state of calm before they doze off? Then this lavender and magnesium spray by Butter Nutrition is exactly what you need. We've already talked about the wonderful health benefits of lavender, but adding magnesium means that you're creating an oil combination that's been proven to help people find calm and get some sleep through migraines, anxiety and panic attacks, and even depression. This gift is much more caring than it looks on first site!
Do you have another favourite essential oils recipe that you often make as a gift for your loved ones? Tell us all about it in the comments!