15 Fun Desserts Made With Candy
In our house, there's nothing we love more in the whole world than candy. We love the taste. We love the sweet smell. We love the bright colours and the different presentations and textures that different candies have to offer. Right from the oldest members of our family right down to the very littlest ones, the "sweet tooth" runs strong in our genes. Of course, being fully grown adults, we definitely understand the value of enjoying all good things in balance and making sure we get all the nutrition we need, especially the kids, but that doesn't mean we can't or don't treat ourselves sometimes! What's even more fun than just buying candy from the store, though? Well, if you ask us, that answer is making homemade treats that involve candy in new and creative ways!
Just in case your family loves candy just as much as ours does, if not more, here are 15 of the very best and most creative candy based recipes we've come across in our sugar loving journey to try as many different unique sugary snack combinations as we can.
1. Crazy Halloween blondies
We know that this recipe might be named for Halloween and that we haven't quite made it to that particular holiday yet, since it's still the summer, but this is the kind of recipe that secretly works all year round if you're a candy loving family! Sure, you could definitely make this around Halloween time when you have lots of spare candy to mix in, but you could also alter it slightly to work with whatever candies you already have in your cupboard. Check out how Taste of Home made these fantastic candy blondies using candy corn, M&M's, and pretzels!
2. Candy bar trifle
Are you the kind of sweet lover who is always open to the idea of having just about as many candies mixed together in one place as possible, so long as you get to try a new, delicious combination? Well, if you'r also a chocolate lover, then we have a feeling this fantastic candy trifle outlined step by step on Lil' Luna might be right up your alley! They show you how to layer chocolate pudding with brownie pieces, M&M's, Rolo, Hershey Kisses, and other pieces of chocolate and candy bars.
3. Peanut butter candy bar pie
Are you very intrigued indeed by the idea of combining different types of chocolate treat and candy bar in one place but you also find that some recipes that are all chocolate can get a little bit overwhelming, taste-wise, so you often enjoy when there's anotehr contrasting taste involved as well? Then perhaps you'd get a kick out of this awesome peanut butter candy bar pie outlined step by step on Crazy For Crust!
4. Chocolate dipped, peanut butter cup-stuffed Oreos
If you're going to make an awesome candy combination recipe from scratch, would you prefer to make it something so unique and novelty that even your kids think it's an extra special treat? Then we definitely think you should take a look at how Recipe Boy made these fantastic chocolate dipped, peanut butter cup-stuffed Oreos! As if that's not enough, they also put rainbow sprinkles on top, just for an extra bit of flare.
5. Candy cane layered dessert
Are you the kind of person who will eat any kind of seasonal candy, any time of year, the moment it comes early into stores, or perhaps after its time when it goes on sale because the holiday is over now? Well, if you're a big fan of minty tastes, we think you just might be the perfect person to try your hand at making this super refreshing and wonderfully sweet and creamy candy cane layered dessert outlined step by step on That's Some Good Cookin'.
6. Candy bar blondies
Are you still quite interested indeed in the idea of making candy bar blondies but you can't help but feel like the idea we showed you earlier was just a little too dense for your tastes, making it very heavy in combination with how much chocolate there was involved? Then perhaps you'd prefer this version from Dinner At The Zoo that shows you how to make a little more of a blonde crust to balance out the chocolate cream, M&Ms, and Kit Kat bars on top!
7. Candy bar cheesecake brownies
Well, you've seen brownies and candy bars combined together in one place now, but what if you're a huge fan of rich tastes and you happen to think that the more tastes there are in one place, the better? Then we'd definitely suggest taking a look at how Taste of Home made a version that also involves a cheesecake element to the brownie, just to make sure you really get to enjoy lots of flavours in one place!
8. Candy bar cookie pie
Of all the options in the world, do you actually love cookies the most of just about anything, even though you're still a big fan of combining them with other sweet treats? Then we have a feeling you'll be very enamoured indeed with this awesome recipe from Crazy For Crust that shows you how to make a pie that is also a cookie… but that is also topped with fantastic miniature candy bar pieces.
9. Cookies n' cream white chocolate candy cups
We've already talked quite a bit about peanut butter cups and Oreo cookies, but so far all the recipes we've shown you involving those two things have been doused in milk chocolate or chocolate brownie and we know that richer tasting, darker chocolates are not actually everyones preference. What about the white chocolate candy lovers out there? Well, look no further, because Kirbie's Cravings is here to show you how to make a cookies n' cream white chocolate cup that's basically worth drooling over.
10. White chocolate caramel fudge
Behold: another mouth watering recipe for the white chocolate lovers in the room! This time, Gonna Want Seconds has come through for those of you who love a little bit of salt and crunch elements along with your white chocolate and sugary sweetness. Check out how they made a perfectly textured fudge that also includes caramel and a sprinkling of crushed walnuts on top for a balanced flavour experience.
11. Frog pond cookie cups
Have you actually been scrolling through our list so far and thinking about how, despite the fact that you completely adore chocolate based treats and candy bars, you're still curious to see whether there are awesome candy recipes that involve actual chewy candies, like gummy worms and the like? In that case, we have a feeling you'll get a real kick out of the way Finding Zest used gummy frogs, icing, and two-bite chocolate brownies to make little candy "frog pond" cookie cups.
12. Quick gummy popsicles
Did we really get your attention when we started talking about sweet treats and baked goodies that involve gummy candies but it's so hot where you live right now that you're just not sure a rich chocolate recipe is quite what you're looking for because it might be a little to rich in the heat? Then perhaps a cool homemade popsicle treat would be a better idea for you instead! Check out how A Mom's Take made delicious fruit flavoured popsicles with fun, chewy gummy rings frozen right into each one.
13. Cotton candy dip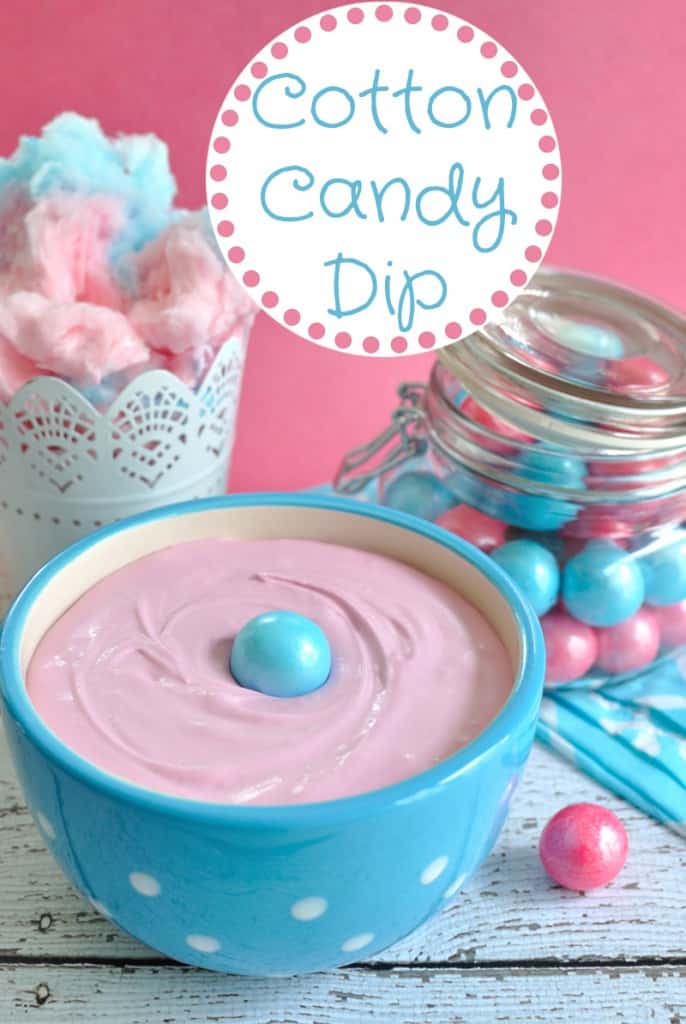 Are you still looking for novelty recipes that are very unique indeed, preferably in a way that most people you know won't have tasted them before, but you also know your kids are big sugary candy fans as opposed to enjoying rich chocolate tastes? Then we'd definitely suggest taking a look at how Dip Recipe Creations made a fantastic tasting tip that's perfectly sweet, tastes and smells just like actual cotton candy, and is also an awesome pink colour that just can't help but brighten your mood! We love to dip graham crackers in this cotton candy dip.
14. Candy sushi
If you're going to go to the trouble of making a hilariously unique candy treat from scratch, would you much prefer to try your hand at something that your kids can actually help you put together, making it more like an afternoon long game or activity rather than just a snack? In that case, we think perhaps this super amusing "candy sushi" idea outlined step by step on Wonky Wonderful might be right up your alley! They show you how to make rice crispy treats, cut them into little chunks, top them with gummy fish, and wrap them in green pieces of fruit leather to mimic the fish and seaweed found on rich in actual sushi.
15. Cotton candy unicorn party parfaits
Just in case you haven't seen quite enough novelty sugar recipes quite yet, or perhaps in case you're the kind of eccentric personality who always wants to take things over the top just for fun, here's an idea that's so colourful and candy based that it actually made our kids laugh when we suggested trying to make it! Check out how Homemade Hooplah created a "cotton candy unicorn party parfait" covered in pastel icing, Lucky Charms cereal marshmallows, and sprinkles that it looks like a happy, rainbow wonderland in a cup. These are just as fun to make as they are to eat!
Do you know a fellow crafter, DIY enthusiast, and baker who loves candy just as much as we do, if not more? Share this post with them to make sure they have all kinds of super sweet, extra creative ways to combine all the things they love in one place!