15 Fruit Dip Recipes To Bring To The Neighborhood Block Party
Fresh cut fruit is delicious. The crisp bites and juicy flavors, there's really nothing better. Although, we found a way that those snacks can be even more delicious and indulgent. Add some fruit dip to the mix. Below, you'll find 15 fruit dip recipes that you'll want to share with everyone – and maybe even bring to the next neighborhood block party.
1. Orange Cream Fruit Dip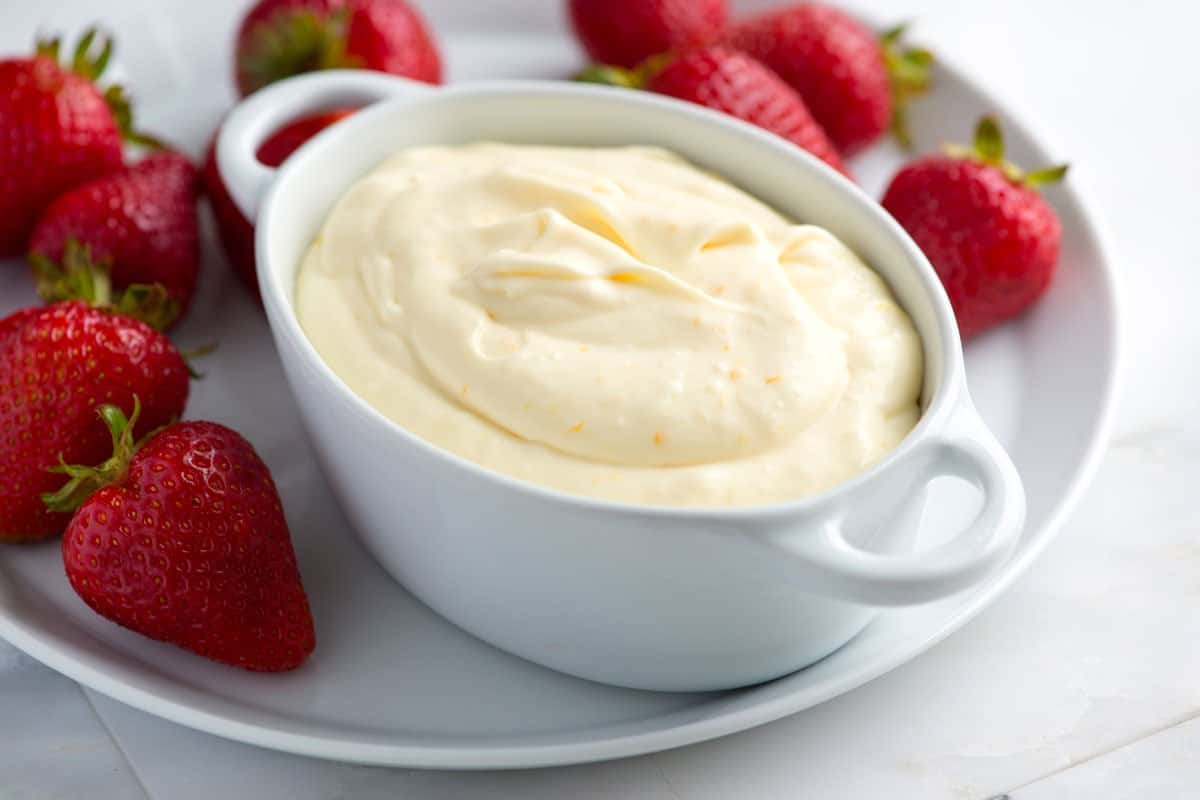 A bit of light, orange creaminess could be what sparks an afternoon snack that everyone will enjoy. Check out the recipe and details by visiting Inspired Taste. Strawberries and cantaloupes are out favorite dippers for this one.
2. Cream Cheese
If you don't know how already, check out Diethood to learn how to make some classic, cream cheese fruit dip. It's the perfect accompaniment for all of your favorite fresh fruits and one that will never disappoint. Grab the instructions after the jump.
3. 2-Ingredient
Here's a 2-ingredient fruit dip for when you're pinched for time. The kiddos can even learn how to whip this one up in a jiffy. Visit Cooking Classy for the details.
4. Brown Sugar
FiveHeartHome went with a brown sugar vision and churned it out within this dip. Add a bit of extra sweetness, and make dessert a little more guilt-free, by going with this recipe. It's another versatile dip that tastes great with all your fav fruits.
5. Lemon Cream Cheese