DIY Knotted Fringe Statement Necklace
Do you have tons of fabric scraps lying around? And a love for colorful statement necklaces? Then this might be the perfect project for you! And it won't take you more than a half hour to make. Inspired by Brit + Co's fabulous t-shirt necklaces, here we've taken them a step further by letting the knots take center stage and creating more of a fringed look.
Here's what you'll need for your knotted fringe necklace:
1 piece of chain at your preferred necklace length (at least 16″)
1 clasp
*16 strips of stretch fabric in a variety of colors, size 1/2″ x  8″
Pliers
*This project works best if you use thin stretch fabric, something that stretches easily. I used mostly light jersey knit fabric which was effective.
Begin by laying out all of your fabric strips in the order that you want them.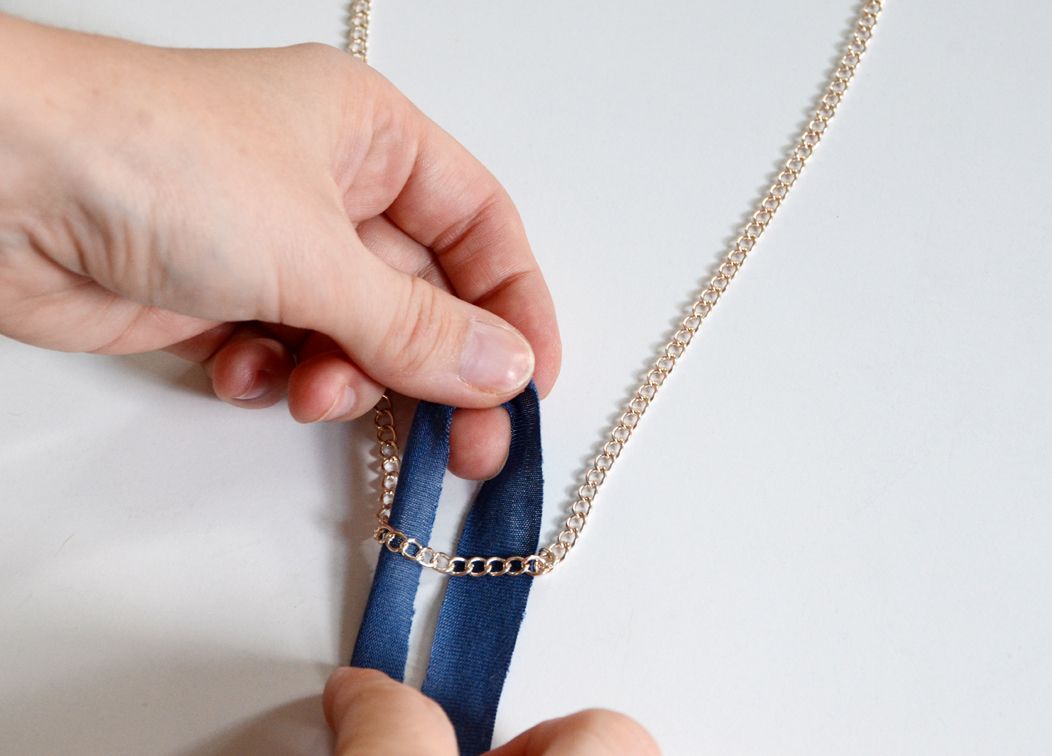 Now you'll start attaching the fabric to the chain. Start with the middle strip and work out from each side so the fringe ends up centered on the chain. Fold the strip in half and slip the folded end underneath the chain.
Then bring the ends through the loop, so that it wraps around the chain.
Pull tightly while keeping the chain taut. Continue in the same manner with the rest of the fabric strips.
Now cut each strip into two or three pieces to create more of a fringed look. Once you've finished this, gently tug on the bottoms of all the strips so they straighten out.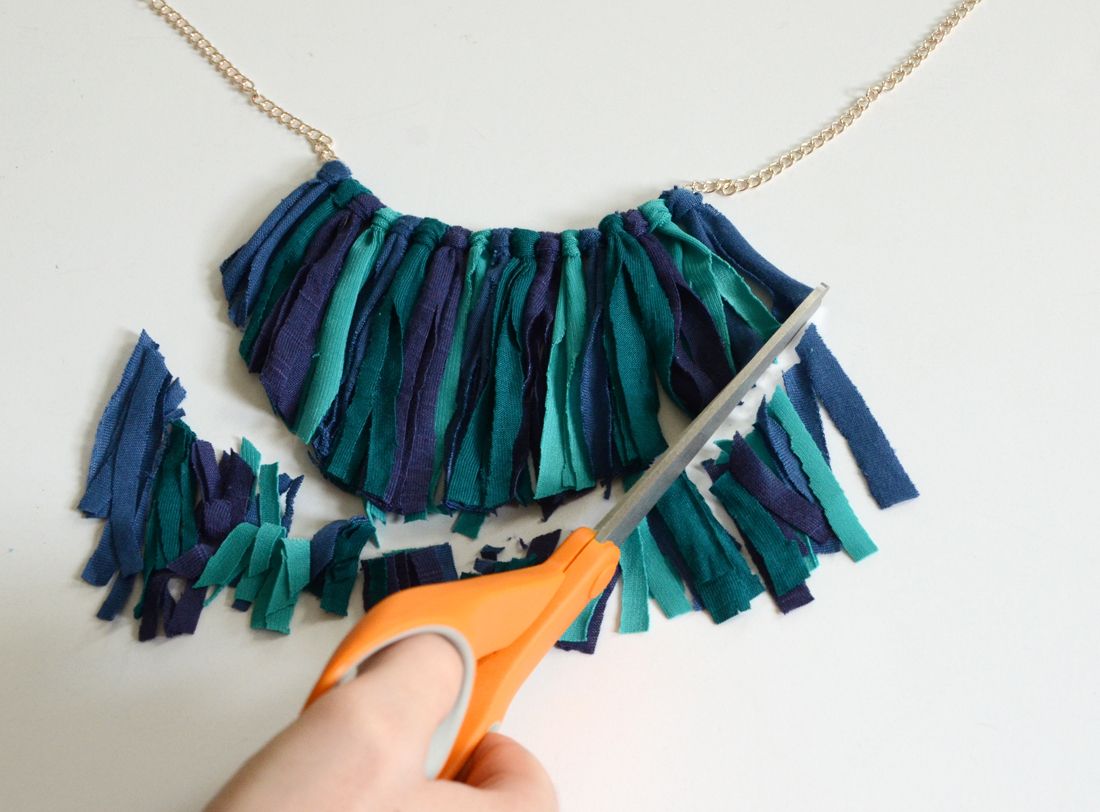 Now, lay it down on your work surface and cut the bottoms off in an arc shape as shown above. Alternatively, you could also cut straight across if you prefer a more blunt look.
And you're finished! You may need to trim a few pieces here and there to make sure they stay fairly even.
The knots add a bit of interest to the piece. And the great thing about this project is that it's easily customized to your taste – consider using a black chain and neon fabric pieces, or a gold chain with light pink fringe. The options are endless!
This necklace looks great with a dressy top, but it will also look fantastic with a plain old white t-shirt since it's made of similar material. Now go give it a try!