10 Best Drawing Instruction Books (Reviews) for Beginners of 2023 
There are lots of drawing techniques to get acquainted with, especially if you're a beginner. But keeping a stock of all the necessary drawing supplies isn't enough more so if you want to step up your skills. Using the right drawing guidebooks will help make your goals materialize sooner and become great at all your forthcoming projects. If you're a newbie, you want to hang on inspiration and illustrations from books written by seasoned artists who've achieved great success in shaping up different drawing ideas over the years.
You'll find a wide range of books for learning how to draw in the market, but some are written in a tone that's mostly coherent with skilled artists. So, we rounded up a collection of books that relate quite well to the pain points of beginners looking to learn the art of drawing right at the very onset.
---
Best Drawing Instruction Books for Beginners
We spared some time to look at the best drawing instruction books for beginners and we pinned down 10 of them—each with a set of techniques that would help beat the learning curve. Here's a list of the books which we recommend, alongside highlights of the value that each brings on board.
If you want to learn the ropes of drawing using classic pointers, then you want to invest in this revised edition. Betty Edwards through her book 'Drawing on the Right Side of the Brain', brings onboard the intricacies of making the most out of your artistic scope, whether you're a professional or just starting to learn the basics. Compared to most other choices in the market, this book remains solid as far as getting coached on the best practices that go into drawing using easy-to-follow illustrations is concerned.
In this book, Betty attempts to unfold the brain's aptitude to extract value from green ideas and remodel them to create fanciful drawings. So, you're likely to find this book useful if you love reading and can use the context hidden in illustrations to come up with crafty drawing ideas.
View price on Amazon
Getting a hold of the basics is the primary step to becoming a skilled drawer. And this book narrows down to all that's essential for a beginner. Alongside the key steps demonstrated in this book, you'll get access to lots of exercises that would help get inches closer to learning what creativity pointers you want to work with, depending on the project you're working on.
It's among the most useful books if you're looking to learn the basics of restructuring sketches, having a razor-sharp focus on fine details, and mapping the essential elements in a drawing. You want to think of this book as a 101 guide for closing the gap between beginner and intermediate level.
View price on Amazon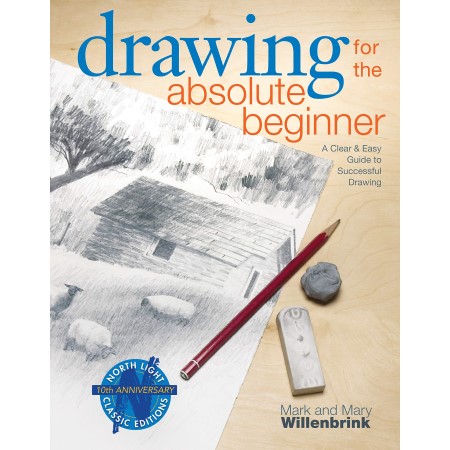 A few trial and errors are needful especially if you want to elevate your drawing skills. And nothing would beat the learning curve than reserving some time to do a bunch of exercises. The book 'Drawing for the Absolute Beginner' is a roadmap towards learning the cues that create value and make drawings look a lot more realistic.
This book is a must-have if you're looking to learn simple hacks such as the right materials required for different kinds of drawings, as well as get inspired by the 24 mini-demos—each with a step-by-step guide on how to go about it. You'll start with simple projects like drawing coffee mugs, and pets, then level up your skills and master the art of drawing outdoor sceneries such as landscapes, or stunning portraits.
View price on Amazon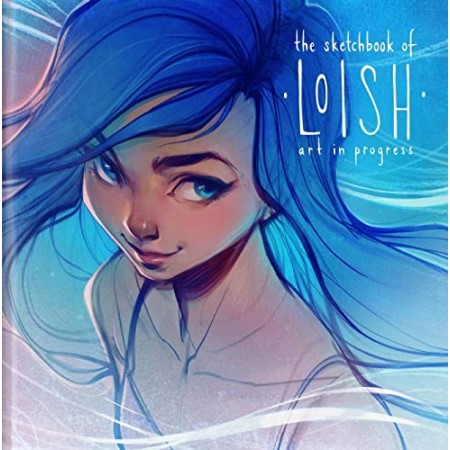 Drawing animation sketches might seem like an idea that needs strapping investment on equipment. For just a few bucks, you'll learn how to go about this drawing genre without having to buy a stylus pen or a graphics tablet. The Sketchbook of Loish is a guidebook for mastering how to express an idea or emotion using animations. It has tutorials that have rounded up grand hints on the whole construction process of sketching animation.
After reading this book, you'll have grasped the varying modes of shading, drawing lines, brush works, and ultimately turning your idea into an imposing art piece. Lois has an impressive portfolio and her career as a digital artist poses so much inspiration to beginners looking to learn everything about animation sketches.
View price on Amazon
Even though this book has dense context on landscape and abstract drawing, it's still an ingenious masterpiece for students or skilled artists looking to scale their drawing skills by learning about diverse techniques—both classic and trendsetting ones. Each chapter has a series of exercises and elements that you could refer to during your future projects.
These elements will give you insights into ways you can shape, draw, and illuminate your drawings in a fanciful manner. Alongside these versatile skills, you get to hone innovative ideas and manifest them in the form of drawings. And most of all, there's a chapter inside this book with lots of findings on the best practices that make drawing systems less strenuous to grasp.
View price on Amazon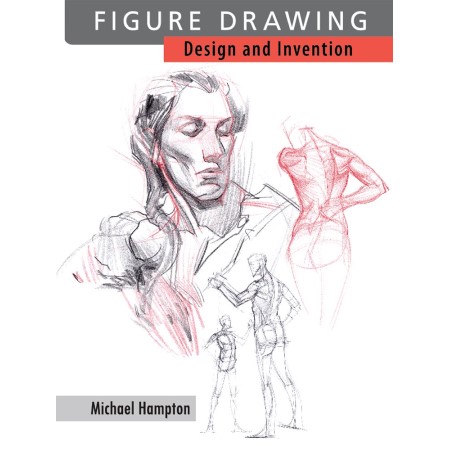 Whether you want to make drawing a hobby or looking to edge up your prowess around gesture drawings, this book will give you the technical aspects of what to include in a figure. You'll also get a few cues on how to take your artistic skills a notch higher especially if you want to make realistic drawing your bankable area of interest.
After completing this guidebook, you're in a plausible position to make figure drawings from your imagination. The other nifty part about this book is the wholesome approach to anatomy drawings. The reader gets to understand the best practices of drawing the human body without leaving key pieces that make it reveal the intended gesture.
View price on Amazon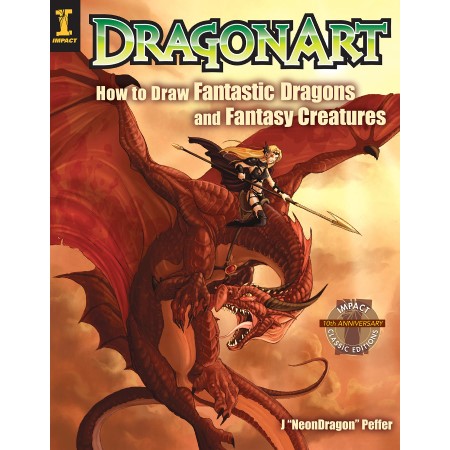 This category is the all-time favorite for most kids since it reveals supernatural and magical themes which they tend to find thrilling. If you want to create a mythical beast, then you want to set aside some little time for learning the fundamentals of depicting the world of fantasy art. And it's nothing too tangled since all you need is an ink pen and some quality pencils.
Depending on the emotion which you want your creature to express—disgust, rage, sadness, fear, or surprise, this book has all the outliers you need to follow through so your fantasy drawings can manifest the exact mood in a fairy tale manner. All illustrations in this book are quite comprehensible to a 5th grader and let the reader mix up different ideas to come up with imaginative characters through fantasy drawings.
View price on Amazon
On the face of it, tweaking angles when drawing real objects might seem like a daunting task for a beginner. In the book 'How to Draw What You See', De Rayna attempts to share fail-proof methods that artists need to use when trying to capture what they see around them on paper. This book goes beyond the typical sketch illustrations you'd find on other books that only touch on the bare-bones. It also has a hands-on orientation on how to build perspective on contemporary drawing ideas and get inspiration from surrounding objects.
If you want to refresh your drawing skills and keep tabs on trendsetting designs that seem burdensome to draw, then this is the go-to book. Even though it was first published in the early '70s this book is a classic collection that presents realistic cognizance on how to draw real objects that you see in real life.
View price on Amazon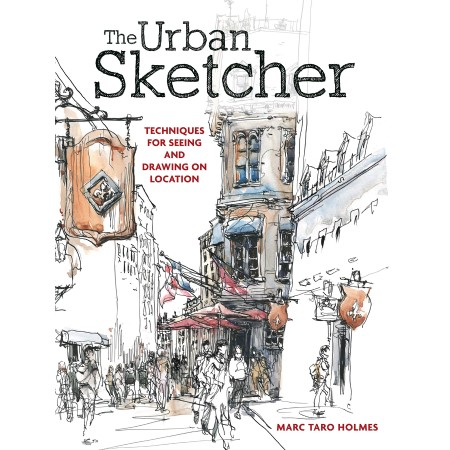 Is snapping tons of photos beginning to feel somewhat unexciting? Perhaps travel sketching could help fill the void. And as far as documenting adventures using travel sketches is concerned, this book tops the list. Here's why—it has step-by-step illustrations on varying modes of making suggestive drawings using a pencil, watercolor, pen, paint, and paper.
There are lots of expert opinions on the dos and don'ts of travel sketching especially if you want to work with a high level of precision on all your projects. If for instance, you're unsure about the type of landscape to focus on, be it mountains, plateaus, or coastal lines, this book will give you leads on the fine details to sketch, depending on what you'll find fascinating.
View price on Amazon
Concept drawing tends to appear like an area that's limited to skilled professionals such as architects, interior designers, and engineers. But that's grossly far from the truth. 'Perspective Made Easy' is a notable book that breaks the bland notion of how knotty it is to draw concepts especially if you're a beginner. Since concepts are all about perspective, you'll learn the essentials of refining how you look at ideas.
This book is more like an introduction to three-dimensional drawings and bolters your exploration of design ideas, regardless of the level of experience you have with concepts. You'll also learn how concise you need to be when placing objects and diagrams in drawings.
View price on Amazon
---
Final Thoughts
We made a thoughtful weigh-up of the best drawing instructions books suitable for beginners and learned that the book ' Drawing on the Right Side of the Brain' earns the Editor's choice spot since it lists a number of drawing illustrations that could help a beginner elevate to the professional level within a short span. We'll be quick to update this guide in case we find other books that could help you become an expert in drawing. We'd be thrilled if you shared this post or dropped your thoughts right under the comment section below.