DIY Simple Concrete Doily Pot
As you might have noticed if you're a regular follower, I've been more than a little bit in love with DIY concrete projects as of late. What you might not know, however, is that I go through phases like this often, and that my obsession previously to concrete was lace crafts! There are just so many stunning things you can make from lace that are so delicate and pretty that I can't get enough of them. I'm sure it only makes sense, then, that someday I'd eventually find a way to combine the two! That's precisely how this lovely concrete lace doily flower pot that I made recently came to be.
I had a strong feeling that I was going to be very happy indeed with this particular idea, so I made sure to document my crafting process all the way through. That way, other crafting enthusiasts I know can follow along and give it a try as well. Check out these step by step instructions complete with photos! If you'd rather follow along with a video tutorial instead of written words, scroll to the bottom of this post to find just what you're looking for.
For this project, you'll need:
DIY fine particle cement
Water
A piece of white paper
A spoon
An empty yogurt cup
An old lace doily
Step 1:
Gather your materials!

Step 2:
Use your spoon to mix your DIY concrete to the right consistency! Follow the instructions on the back of your package to get the ratio of water to powdered concrete mix just right, since it can vary from brand to brand.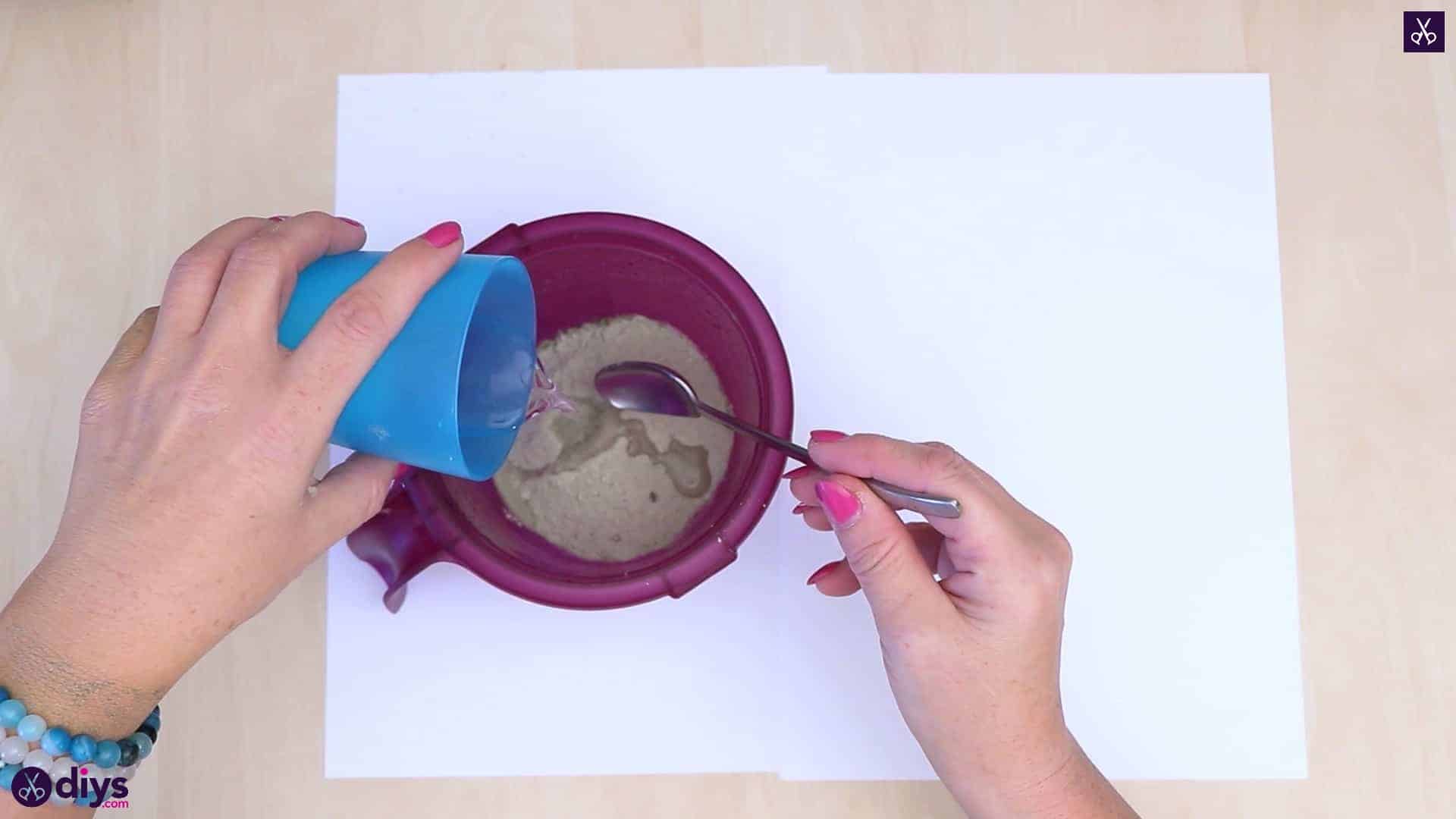 Step 2:
Cover your lace doily entirely in concrete! I did this by dipping it into my concrete mixture and then lifting it and turning it to dip it again. I repeated this process until every piece of lace, including inside all of the holes and delicate patterns, was well coated in concrete.