If you've ever been a gardening enthusiast of any level, then we're sure you'd probably agree with us that the idea of making unique displays for your flowers is just about as much fun as choosing what to plant and enjoying the garden afterwards! That's why we're always on the look out for awesome DIY flower pot ideas, because things are always a little more decorative and satisfying when you make them yourself.
1. Floral decoupage terra cotta pots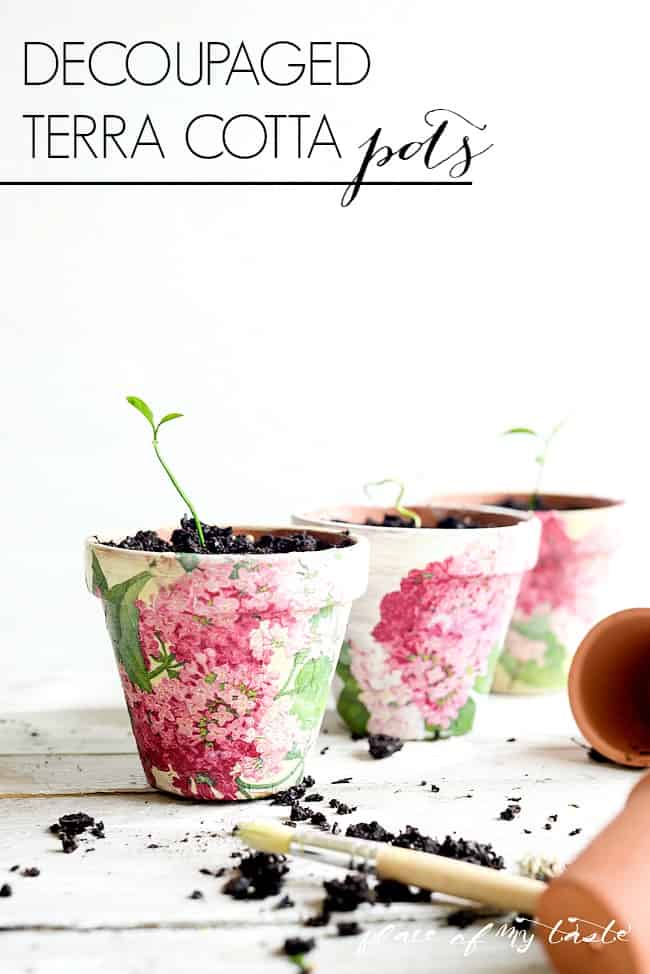 If you've never done the classic crafting technique of decoupage, which is having a resurgence in popularity since it was all the rage in the 19802 and 90s, then we're sorry to tell you that you've been missing out! We're actually such huge fans of this floral napkin decoupage pot idea from Place of My Taste that we actually have a series of six of these sitting on our window sill.
2. Chalk painted and letter stamped pots
Perhaps your personal sense of style and decor has always been a little bit more minimalist but with a slightly rustic and stylishly weathered spin on it rather than a modern one? In that case, we think you just might be the perfect person to give these white chalk painted and stamped letter pots from Rustic and Woven a try! We love how their chosen lettering makes it look like each pot was somehow put through an old fashioned typewriter.
3. Knitted flower pot cover
Are you the kind of multi-talented crafter who loves all kinds of techniques but who has always excelled the most at yarn crafts? That's actually how we are as well, so we're sure it'll come as no surprise to you at all that we got very excited when we stumbled across this knitted flower pot cover pattern featured on The Merry Thought. This is actually a simple enough project that even beginners would have success with it!
4. DIY stencilled clay pots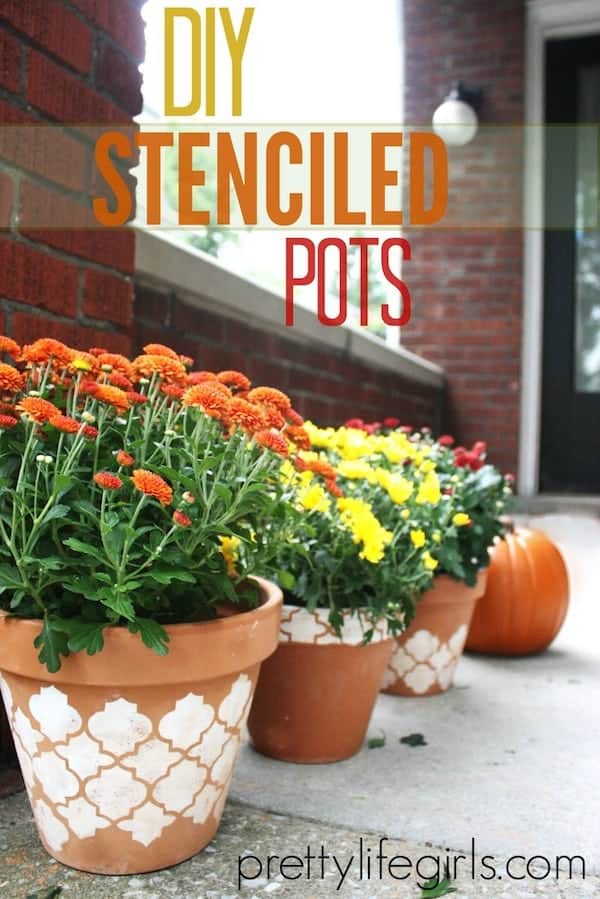 Perhaps you're the kind of person who just can't get enough of a good stencilling session? Well, we can't say we blame you; we went through such an intense stencilling phase that there's hardly a surface in our house that escaped. That's why we thought these awesome, simply stencilled flower pots from DIY Candy were such a good idea. We love that they stencilled the same pattern in different shapes and repetitions, so they are a clear set but with some neat variation.
5. Tied twigs planter