Unique and Delicious Yogurt Recipes
The beauty of a good yogurt parfait is that they're full of delicious flavour but they're healthier than most other sweet and yummy snacks. If all you've ever made yourself are the kind of regular mixed berry and vanilla yogurt mixes you see at Starbucks or McDonalds, however, then you're missing out on half the fun of yogurt parfaits! What's that? You're so in love with yogurt that you wish you could put it into other types of dishes too? Well, we have good news for you!
Check out these 15 amazingly delicious recipes that involve yogurt in more mouthwatering capacities than you'll even realize were possible.
1. Coconut almond Greek yogurt
Thick, creamy vanilla Greek yogurt is the best base for all kinds of parfait recipes, but it's especially sweet and delicious paired with almonds and topped with shaved coconut! Consider dropping a dollop of your favourite jam or a few sliced of pineapple, mango, or another tropical fruit in too! Check out how Simply Tara Lynn made this parfait.
2. Kale, spinach, and artichoke Greek yogurt dip
So Let's Hang Out reminds you that yogurt makes an amazing base for savoury sides too! Kale, spinach, and artichokes transform creamy Greek yogurt into a dip that will have you motoring through bags of nachos at your next get together.
3. Cinnamon maple Greek yogurt dip
Do you love the idea of a yogurt based dip but you're more of a sweet lover than a savoury person? Edible Perspective has you covered with this exquisite maple cinnamon dip that tastes great on everything from apples to cookies.
4. Greek yogurt chicken salad
Chicken salad made with just about any base is enough to get us drooling, so imagine how pleased we were when we discovered this recipe by Imma Eat That made with Greek yogurt! Their serving suggestion of piling the salad on top of a baked sweet potato will have you just as excited about it as we are.
5. Triple chocolate chunk yogurt muffins
The beauty of yogurt is that it makes a great replacement for other ingredients that create a delicious fluffy texture in baked goods, but that aren't the most healthy option for you. My Urban Nutrition shows you how to use it in a scrumptious triple chocolate chunk muffin that will have you waiting with a plate ready by the oven door while they bake.
6. Blackened chicken breast over cilantro Lime quinoa with Greek yogurt avocado puree
Sometimes all you need to do is add a touch of yogurt to an already delicious meal to kick it up a notch in taste! We love this idea from My Urban Nutrition of making an avocado yogurt puree sauce to top off chicken and quinoa.
7. Greek yogurt with warm blackberry and blueberry sauce
Just because mixed berry parfaits are probably the kind you see most often in stores and restaurants doesn't mean they're not delicious and you shouldn't make them at home! Here's a more gourmet version of that classic, involving vanilla Greek yogury, whole blackberries, and a stunningly sweet blackberry blueberry sauce. Check out how it's made on My Recipes.
8. Lemon curd and yogurt fool
Sometimes a yogurt parfait is a healthy breakfast snack, but other times it's a deliciously sweet dessert option! This incredible lemon curd and yogurt fool by BBC Good Food is the latter and we just can't stop thinking about that juicy raspberry topping!
9. Cherry frozen yogurt pie
You might have had "froyo" at an ice cream parlor before, but if you've never tried actually freezing your own yogurt at home before then you're really missing out! To make up for it, we suggest not just freezing some yogurt, but making it into a delicious frozen cherry pie, like this one from Cook the Story.
10. Greek yogurt with pistachios and honey
Are you a huge fan of savory and sweet flavours together in one place? Then we'd be willing to bet that you'll love this idea of combining pistachios and honey in Greek yogurt! If you like a more savory taste make it with plain yogurt and if you prefer things a little sweeter then try vanilla. Check it all out on Fine Dining Lovers.
11. Fresh mint chip frozen yogurt
Even plain home-frozen yogurt is delicious, but adding sweet ingredients just amps up the taste! We're in love with this chocolate chip and mint frozen yogurt idea from 101 Cookbooks because it's just as delicious as ice cream, but healthier!
12. Creamy taco soup
In the category of things that yogurt makes an absolutely delicious base for, we present to you this amazing creamy taco soup recipe from My Urban Nutrition! Yogurt is a much healthier alternative to using actual cream, which is high in fat.
13. Fruity Greek yogurt popsicles
Instead of just freezing your yogurt plain and having to carve it out of a bowl with a spoon, try making yummy little popsicles! Mix fruit puree of your favourite berries in, like strawberries, and put the mixture in a popsicle mould before you freeze it, making it much easier (and more fun) to eat! Nutritioulicious walks you through the whole process.
14. Greek yogurt creme brulee
Do you adore a good creme brulee, savoring the crunchy carmelized sugar on top and letting the rest melt in your mouth, but you're concerned about your caloric intake? Make yourself this mouthwatering yogurt alternative recipe from All Day I Dream About Food instead!
15. Cake batter frozen yogurt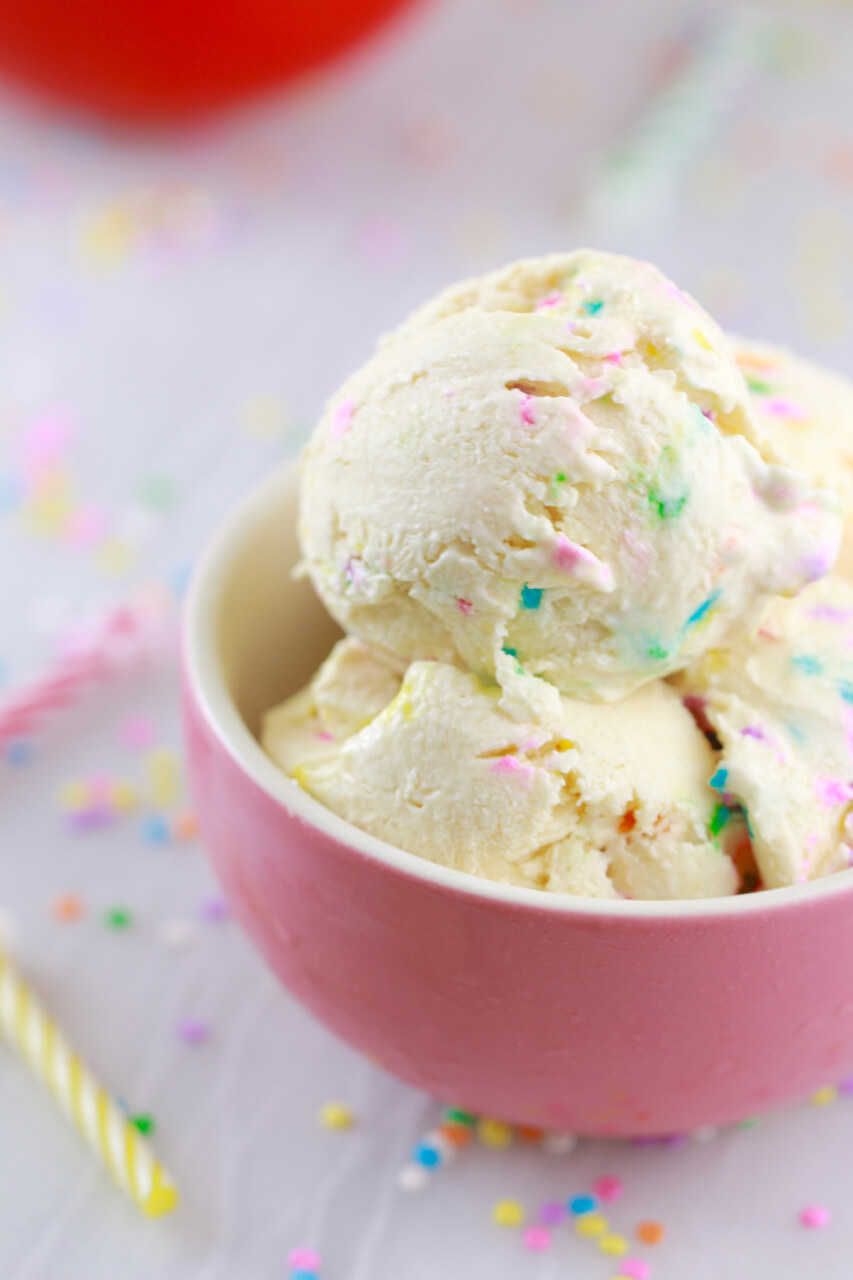 Of course, sometimes it's nice to treat yourself just to enjoy something yummy, without worrying about calories and fat content! Maybe you still want to include yogurt in the recipe just because you like it? Then we highly recommend this birthday cake frozen yogurt recipe from Bigger Bolder Baking! It's like eating the cake and ice cream all in one dish.
Do you know someone who's completely obsessed with yogurt? Share this post with them to give them some exciting new ways to enjoy it!