Dairy-Free Mac and Cheese
This Mac and Cheese is a healthy dairy-free recipe that packs in an entire serving of vegetables! An easy weeknight dinner recipe that is gluten free and vegan.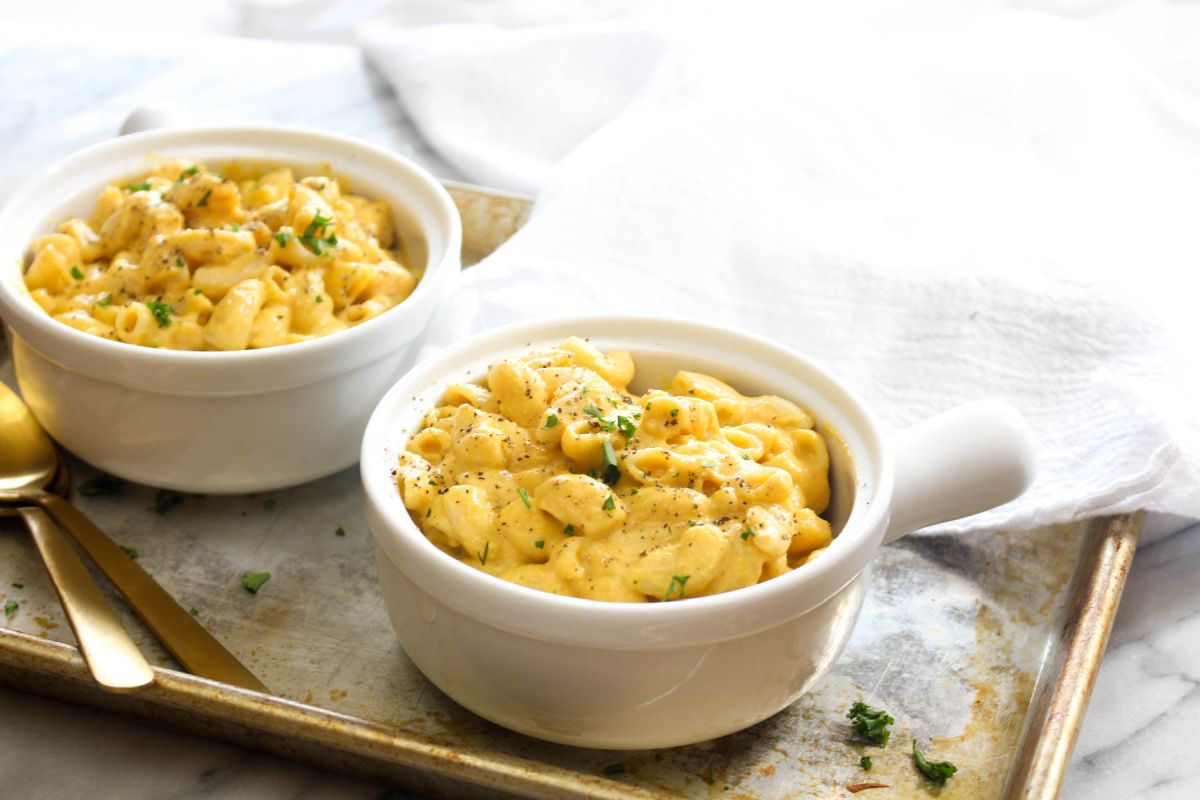 What if I told you this luscious, creamy, mac and cheese contained an entire serving of vegetables? Would you shake your head and walk away? Think I am a crazy person because LOOK AT THAT CREAMY SAUCE. No way.
This sauce contains an entire serving of vegetables, so dish a bowl up and dig in.
Potatoes and carrots form the base of this recipe. These starchy vegetables get boiled until tender and then blended into a sauce. The starch from the cooked veggies is what gives this sauce its impossibly creamy texture. From there we just add some flavoring ingredients to give it a cheesy flavor without adding an dairy or oils.
This recipe will likely make extra cheese sauce. You're welcome. Store this in the fridge and use it to make another cheesy dinner. You could make Vegan Chili Cheese Fries which features this 3 Bean Chili recipe that you might recognize from last year.
Or you could make this Cheesy Broccoli Rice Casserole that sneaks in even more vegetables in the form of broccoli rice.
You could use it as a healthy cheese sauce for nachos or baked potatoes. Any way you serve this sauce, it will be delicious. I mean, how can you go wrong with cheese sauce. Especially healthy cheese sauce.