Easy and Creamy Dairy-Free Mac and Cheese Recipe
This easy and creamy mac and cheese is a healthy dairy-free recipe that packs in an entire serving of vegetables! An easy weeknight dinner recipe that is gluten-free and vegan. What if I told you this luscious, creamy, mac and cheese contained an entire serving of vegetables? Would you shake your head and walk away? Think I am a crazy person because of LOOK AT THAT CREAMY SAUCE. No way.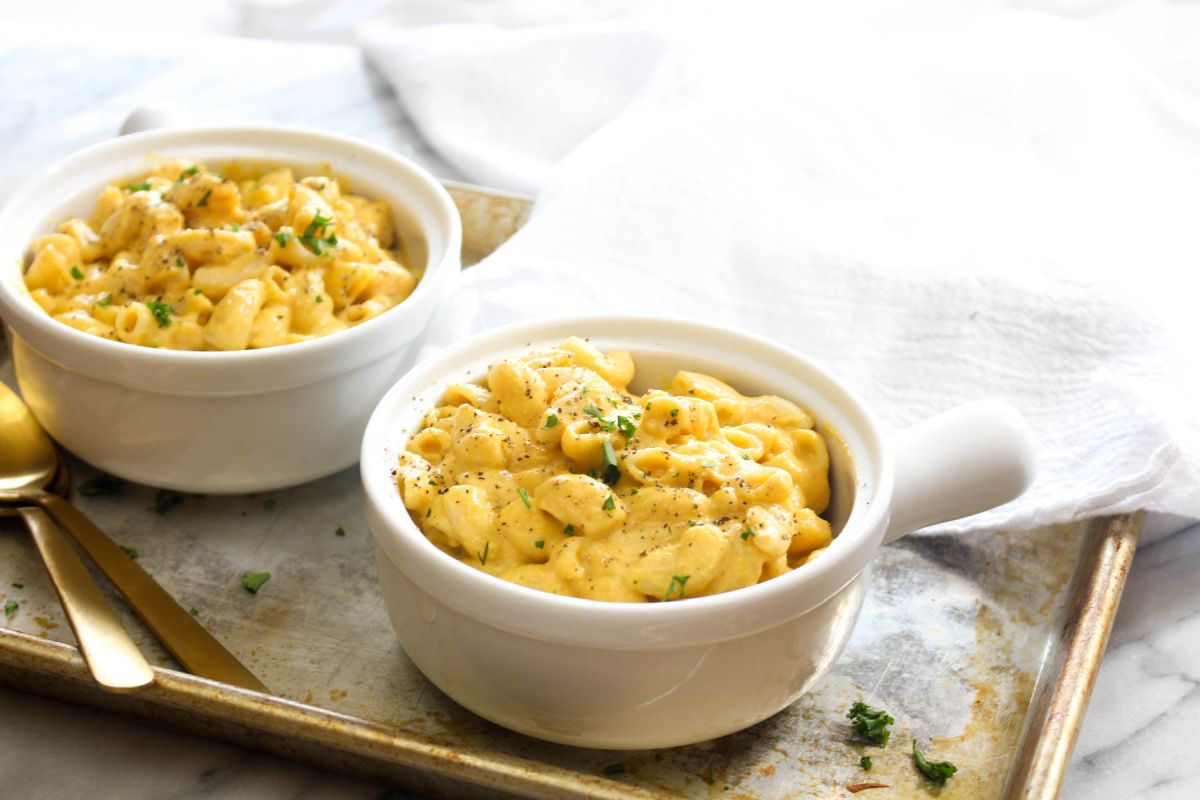 This sauce contains an entire serving of vegetables, so dish a bowl up and dig in.
Potatoes and carrots form the base of this recipe. These starchy vegetables get boiled until tender and then blended into a sauce. The starch from the cooked veggies is what gives this sauce its impossibly creamy texture. From there we just add some flavoring ingredients to give it a cheesy flavor without adding an dairy or oils.
This recipe will likely make extra cheese sauce. You're welcome. Store this in the fridge and use it to make another cheesy dinner. You could make Vegan Chili Cheese Fries which features this 3 Bean Chili recipe that you might recognize from last year.
Or you could make this Cheesy Broccoli Rice Casserole that sneaks in even more vegetables in the form of broccoli rice.
You could use it as a healthy cheese sauce for nachos or baked potatoes. Any way you serve this sauce, it will be delicious. I mean, how can you go wrong with cheese sauce. Especially healthy cheese sauce.
And the health ball just keeps rolling.
Potatoes, which are in the sauce, are a vegetable that doesn't get much love, but they are good for you! Yes, when in their fried forms, or smothered in a fatty gravy, they are less than the ideal health food. But when eaten in their whole food state, they can pack in the nutrients. Potatoes are rich in vitamin B6 which has been shown to build healthy cells in the body, support your brain and nervous system, protect your heart and cariodvaysculas system, and even increase your athletic performance. All those benefits from just a regular run-of-the-mill potato.
Dijon mustard is one of the healthiest condiments out there, and a staple in this recipe. Mustard is actually a member of the same family that broccoli, kale, and brussel sprouts come from – so we know it will be healthy. Mustard is ground from the seeds of the plant and contains anti-inflammatory nutrients. It is also much lower in sugar and preservatives than other condiments.
Ingredients to make the dairy-free mac and cheese recipe
2 medium Yukon gold potatoes, chopped
2 medium carrots, chopped
1/2 cup cashews, soaked overnight
1/2 cup nutritional yeast
2 tablespoons white miso
2 tablespoons Dijon mustard
1 clove garlic, minced
1/4 teaspoon onion powder
Pinch white pepper
Pinch salt
1 lb brown rice macaroni (or pasta of choice)
Directions to make this easy and creamy mac and cheese recipe:
Bring a large pot of water to a boil. Add in a big pinch of salt, the potatoes and carrots. Boil until tender, about 10-15 minutes. Reserve 1/2 cup of the cooking water and set aside. Strain the potatoes and carrots.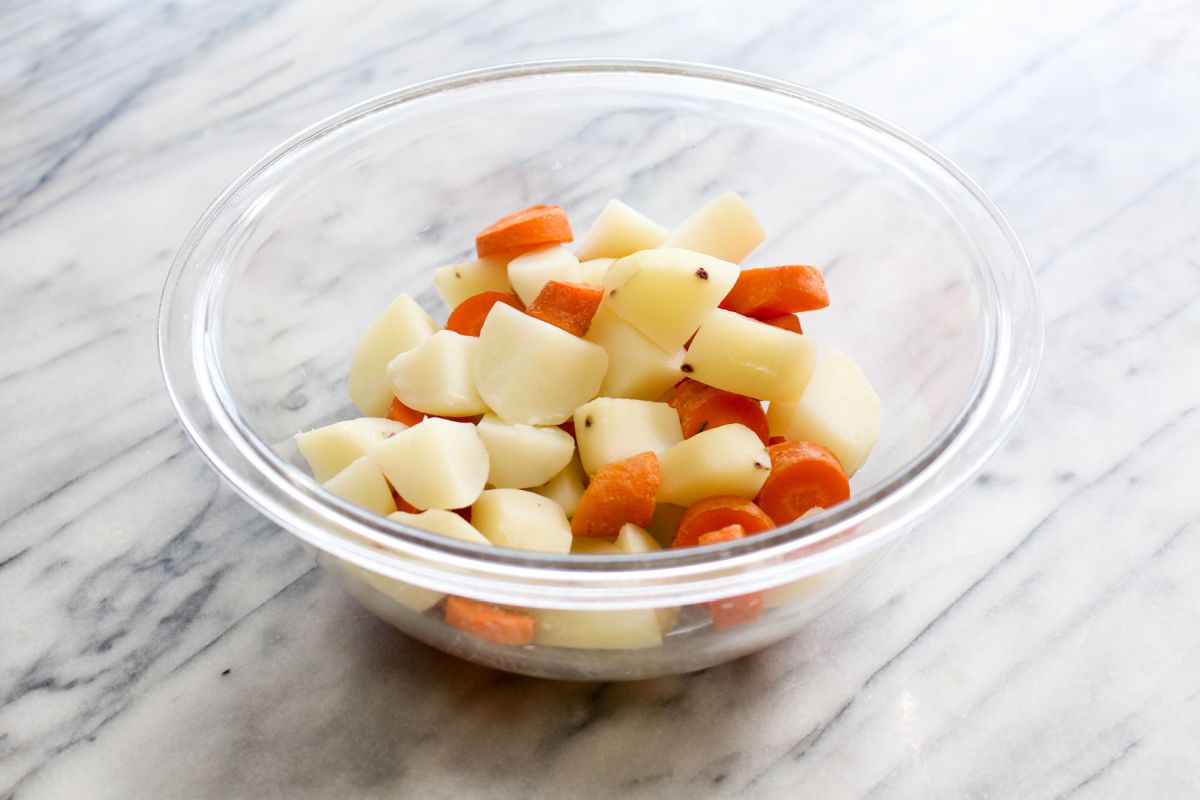 To make the cheese sauce, add the potatoes, carrots, remaining sauce ingredients and the 1/2 cup of reserved water into a blender. Blend until smooth.
Bring the water back to a boil, and cook your pasta according to package directions. Drain the pasta and set aside.
Pour the cheese sauce into a pot. Set it over low heat to gently reheat the sauce.
Add in the pasta into the cheese sauce and toss to combine, warming up again if necessary. Top with black pepper and parsley, if desired, and serve.