13 Crochets Headbands You Can DIY In No Time
From winter wind to summertime bohemian spirit, we've got some accessories that can be made by your own two hands. These 13 crochet headbands can be DIYed in no time and add some extra pizazz to your collection of hair bits and bobbles. There's something extra special for everyone to enjoy below – from costume-worthy to gift-worthy. Scroll through some of our favorite patterns!
1. Half-Double Cluster
Daisy Farm Crafts starts us off with a simple half-double cluster design. This headband is one of our most basic of the bunch and easy to whip up for bestie gifts or stocking stuffers. Make them in various sizes for our littlest of fashonistas too!
2. Griddle Stitch
This stitch is just a bit different than its predecessor and it's called "the griddle." There's a bowed accent featured in the middle and can become a dainty piece for the gals to play around with. Check out the DIY at Repeat Crafter Me.
3. Unicorn
Your Crochet created this wonderful piece of magic and thankfully shared it with all of us! Just think of how great this would be to top off a homemade unicorn costume this Halloween! Or how wonderful this would be as a gift and addition to your little one's dress up collection.
4. The Nora
"The Nora" design is a bohemian beauty that we found while persuing Hooked On Tilly. Hop on over now to check out all the crochet details and grab the pattern. In the meantime, think about whipping up extra of these as a DIY gift for the gal pals this year.
5. Crossed Pair
What about a bit of criss-crossing with your crocheted creations? Check out this fun headband design over at Crafting For Weeks. You'll learn how to add this braided accent to all your future projects.
6. Rustic Fall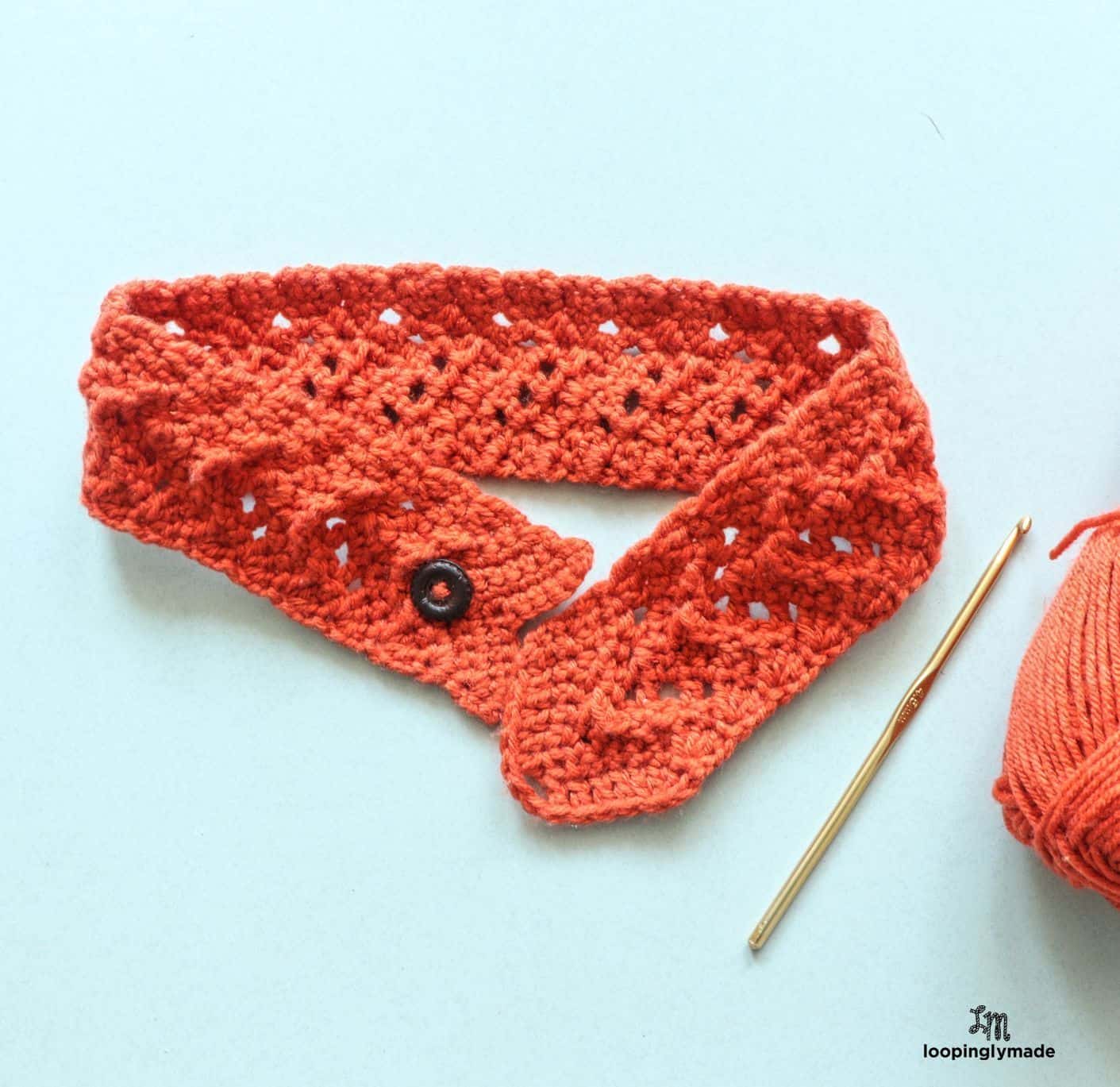 If you're looking for seasonal designs, this one was made for fall. We found it over at Loopingly Made – along with a lot of other great projects you'll want to bookmark and test your skills at. We love how this was also made with a burnt orange which is a fabulous autumn tone.
7. Ear Warmer
Go a little wider with your headband design and turn it into an ear warmer. Everyone needs one of two of these in their collection – especially if you live in the colder-weathered areas. Keep warm and stylish with this design from Your Crochet!
8. Twisted Seed
A Purpose and A Stitch has a headband (that can double as an ear warmer) and also has a fun little knotted feature at its center as well. We love how the crocheted pieces can be jazzed up a bit more with some extra skills. This is another one that would be a great DIY thank you or holiday gift.
9. Bunny
Hop along, little bunny with this charming, crocheted headband! Again, this is perfect as a topper to a handmade costume or as an addition to your kiddo's dress up collection. Although, we think it would be a fun Easter accessory as well! Learn how to make this cutie by visiting Grace & Yarn.
10. Wildflower
A personal favorite on the list comes from our friends at The Roving Nomad. It's perfectly bohemian and summertime friendly! It's also a completely different experience when crocheted this loser piece. Hop on over and give it a go this weekend.
11. Bohemian
This one is quite bohemian in style as well – especially with the addition of that charming little flower. But with this design from Dakotah Knits you'll be adding that carefree style to your winter wardrobe. This thick, chunky headband is the perfect accompaniment to those low temps.
12. With Buttons
Sometimes a simple button can really make a difference. And we see that come to life with this easy, two-button design. For a preppier project, visit Meg Made With Love.
13. Plaid
Traverse Bay Crochet rounds us out with a plaid, crocheted headband that we're swooning for. Whip up an entire set of these for yourself or ones that you can stuff inside your family's stockings this year. It's a new way to test your skills!