How To Curl Your Hair And Create Beachy Waves With a Curling Wand 
Wavy hair is a hot trend right now, and it's easier to achieve than you might think. And faster, too! Once you get the hang of it, it should take about ten minutes. Today I'm going to show you how to curl your long hair, straight hair into wavy, loose curls with a curling wand. And don't forget to check out the video at the bottom of the post!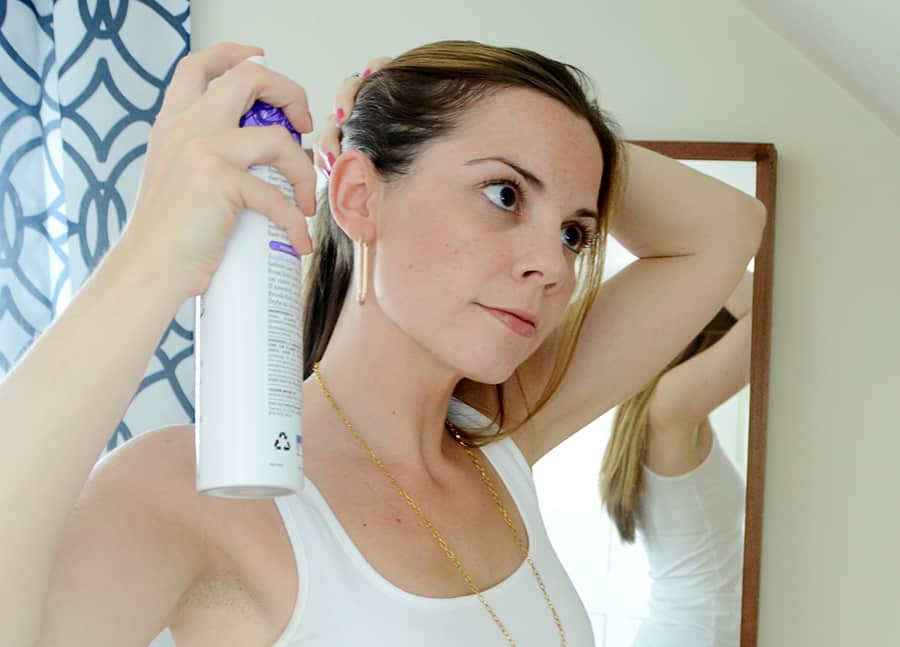 Step 1: Spraying roots
Begin by spraying your roots with dry shampoo. This will give your hair some texture so the curling wand has something to grab onto. Spritz it into your hair at the roots, using your fingertips to rub it in as you go. Then brush through your hair once you're finished.
Step 2: Split hair
Split your hair in half and put one side up in a clip so it stays out of the way. Warm-up your curling wand. I have the Nume 25 mm Classic Wand and it's the best one I've ever tried.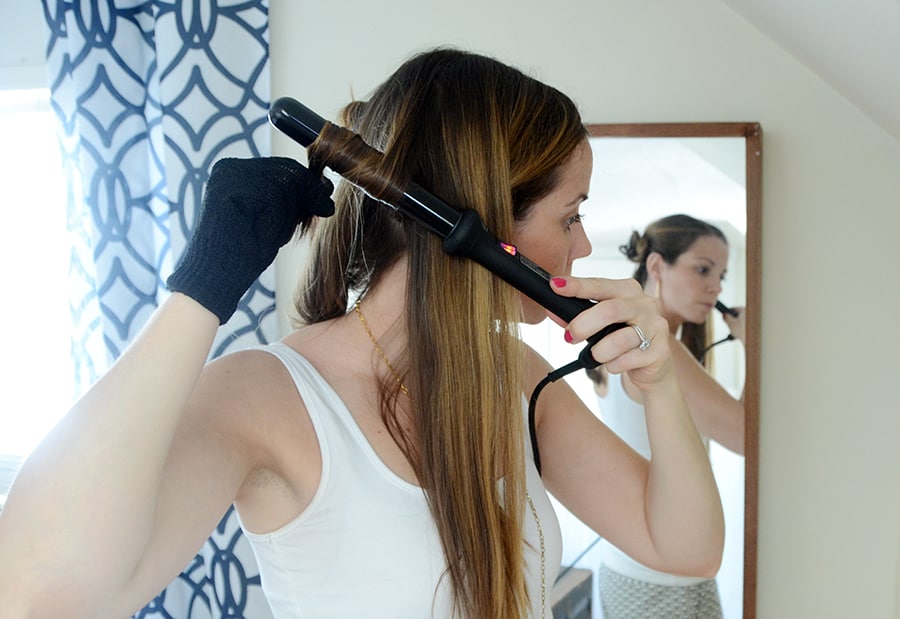 Step 3: Wrap around the wand
Take a one inch section from the back and wrap it around the wand. I hold it for 20 seconds, but the exact time will depend on the texture of your hair and your wand. My hair is super straight so I have to keep it in for longer than most people would. Repeat for the remaining sections of your hair on this side.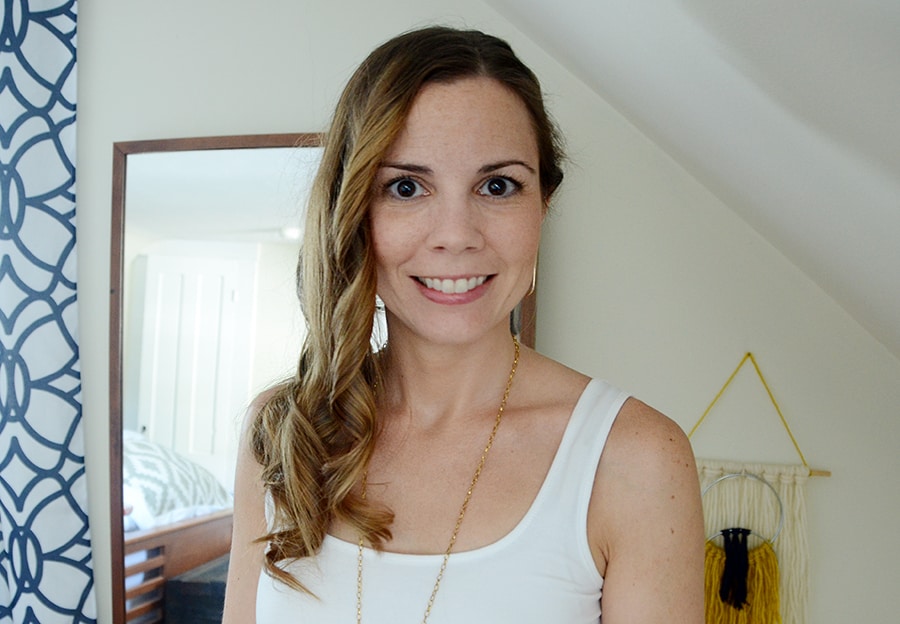 Step 4: Repeat the wanding process
They should look something like this, with a fairly tight curl on the front section by your face. Repeat for the other half of your hair.
Step 5: Wait a few minutes
Let the curls cool off for a minute or two, and then flip your head upside down and run your fingers through your hair to separate the curls and give them a natural, tousled look. Flip your hair back up and secure with lots of flexible hold hairspray.
Conclusion
The curls will loosen up a bit while you finish getting ready, and you will have perfect loose waves by the time you're ready to go out!
Believe it or not… now that I've done it so many times, it only takes me about ten minutes to achieve this look. Sometimes it will even stay fairly curly through to the next day, at which point I will put it half up for a different look.
And here's a view of the back of my hair… loose, relaxed curls with a beachy feel.
You'll want to curl your hair every day once you see how easy it is!
Check out the video below to see the tutorial in action.