DIY Concrete Flower Stand
Have you ever placed a pot or vase of flowers down in your home and thought to yourself that, even though they're quite pretty the way they are, you can't help wondering whether you couldn't make things look even cuter? Well, if you love industrial chic inspired pieces even half as much as I do then I think you might get a real kick out of my latest project! My home decor based loved for exposed concrete and cement has lead to a total DIY cement crafts obsession lately and, since I'm also the kind of person who always has flowers on display, it was only a matter of time before I found a way to combine all of these things together into some kind of crafty yet practical piece. That's how this concrete flower stand came about!
As usual, I decided to document the steps I took in making this project as I went, which turned out to be a wise decision because I ended up so pleased with my finished results. Check out these step by step instructions complete with photos! If you'd rather follow along with a video tutorial instead of written words, scroll to the bottom of this post to find just what you're looking for.
For this project, you'll need:
DIY fine particle cement

Water

Scissors

A Paintbrush

A spoon

Oil

A silicone form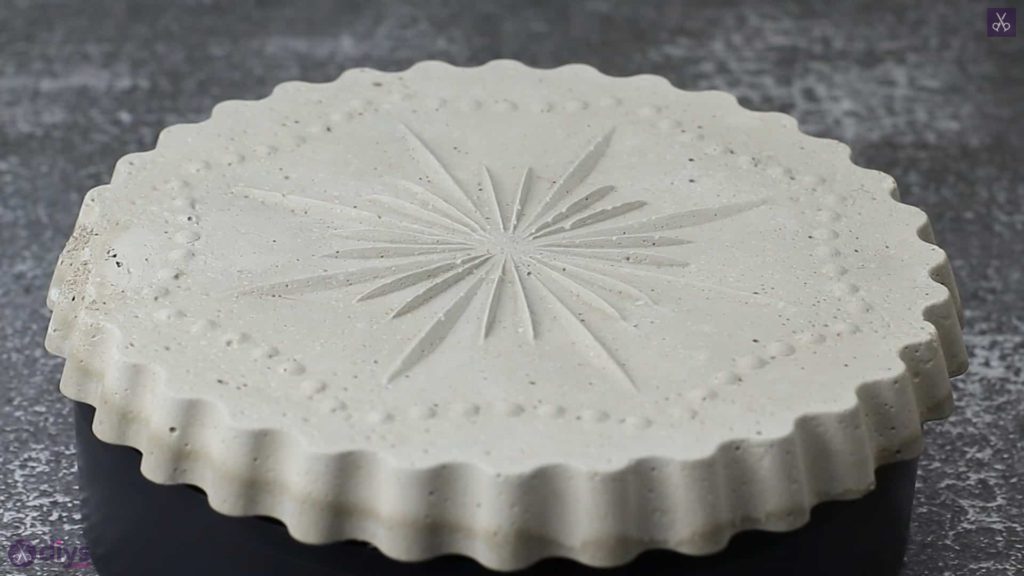 Step 1:
Gather your materials!

Step 2:
Use your paintbrush to coat the entire inner surface of your silicone form with oil, all across the bottom and up the sides. This will stop the DIY cement from sticking to the form as the mixture dries and make it easier to remove your final piece later.
Step 3:
Add water to your DIY fine particle cement mix and stir it with your spoon until it's free of clumps and you have the right consistency! Follow the instructions on the back of your package to get the specific ratio of water to cement mix right, as it can vary from brand to brand.