Boozy coffee milkshakes – not your average milkshake! Get both your caffeine and sugar fix with this indulgent grown-up treat!
I used to enjoy milkshakes a lot as a child, but I realised recently that I couldn't remember the last time I had had one as an adult. That seemed a shame as they really are such a treat and are so quick and easy to make too. To make up for lost time I went all out with these boozy coffee milkshakes; they are an indulgent grown-up treat that double as a dessert as well as a cocktail.
I used coffee ice cream for the base as I wanted quite a strong coffee flavour, though you could use vanilla or chocolate ice cream instead if you like your coffee a little on the milder side. Cold espresso and Kahlua provide the rest of the coffee kick; and Irish cream and a splash of milk add creaminess.
A milkshake isn't complete without at least a couple of garnishes; I like to drizzle the inside of the glass with some chocolate sauce and top the milkshake with whipped cream and a dash more chocolate. Some crumbled Oreos would also be a fantastic addition; you could even add a couple of them to the milkshake when you blend it too – now I think I might have to make another one to try that out!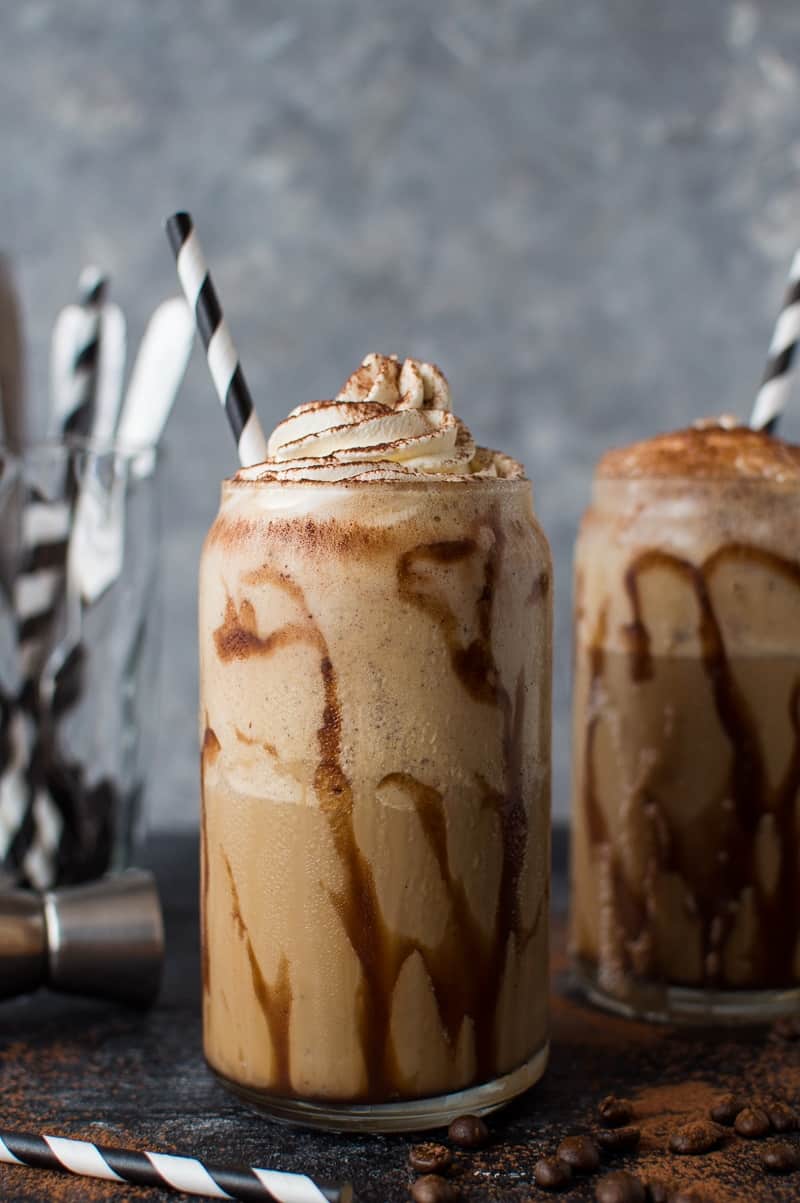 Here's what you'll need:
(Makes one milkshake)
1 cup coffee ice cream (or use vanilla/chocolate)
2 Tbsp Irish cream
2 Tbsp Kahlua
1/4 cup cold espresso coffee
1/4 cup milk (optional – omit for a thicker milkshake)
5 ice cubes
chocolate sauce and whipped cream for topping
1.Place all of the ingredients except the chocolate sauce and whipped cream in a blender. Blitz until smooth.
2.Drizzle the inside of a glass with chocolate sauce and pour in your milkshake. Top with whipped cream (either homemade or from a can is fine) and a sprinkling of cocoa powder or a drizzle of chocolate sauce. Enjoy!