15 French Braids To Rock On Your First Day Back to School
It is time to prepare for the new school year – whether distanced or in-person. No matter the platform, we suspect the kiddos will want some new clothes and maybe even a fresh new haircut as well. In the meantime, we're showing off 15 French braids that those little ones may want to rock on their first day back!
1. The Faux
The DIY Playbook starts us out with a cheat-sheet way to French braid your hair. Use this tutorial for pigtails or the kiddos ponytail before dance class. It is also really easy for novices to follow.
2. The Elsa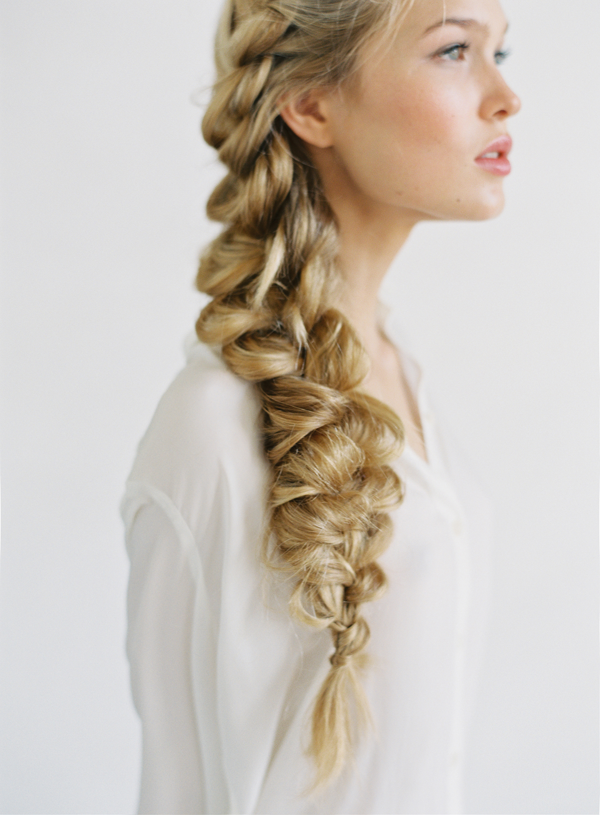 We are absolutely swooning for this look found at Once Wed. It is absolutely bridal-worthy and perfect those with longer, thicker tresses. Just think how this would look with some color or flowers woven in.
3. The Inside-Out
Styleoholic gives us a nice twist – no pun intended – on the classic French braid. This Dutch (or inside out) braid ends in a twisted bun and keeps long locks gathered away from the face. Accessorize it with florals or pins.
4. The Mix
Get a little bit of braid and a little bit of classic ponytail with this mixed style. We found it while perusing the inspiration over at Styleoholic. And we just loved how versatile this could be for school or for the weekends!
5. The Buns
Hair Romance offers up a trendy take on how to go with a look that is both in style and incorporates some French braids too. How adorable are these braided space buns?! They really are the perfect way to walk in on your first day of school!
6. The Waterfall
Run on over to love Maegan and find out how to make this come to life with your own tresses. We are in love with this twist on a French braid. Where your hair up or down with this beautiful, romantic accent in tow.
7. The Loose
The loose French braid may be our favorite. Whether you go in a pony or in a half-up do, it's such a soft and romantic way to style your hair – while still remaining youthful. Check out the inspiration at Lovehairstyles.com.
8. The Shorty
There are ways to get short locks in French braids as well. That's where Twist Me Pretty will come in handy. Hop on over there now and check out how to get your bob to go into a new spin – literally!
9. Th Classic
The Effortless Chic will give you the traditional French braid tutorial. It will move you step-by-step throughout the process of getting your hair braided and in shape. We love the classic – it's timeless!
10. The Side
Of course, if you are looking for a spin on the classic, you could always just move it over to the side like Missy Sue did. This look can easily be dressed up or dressed down depending on your outfit and where you're going. And, it's always a great choice for a school day!
11. The Accent
We love this accented French braid because you can use it on all lengths of hair! All you have to do is learn how to braid your bangs! Check out Elle for all the details.
12. The Half-Crown
The most feminine and storybook-inspired of them all is the half-crown French Braid. We found this beautiful over at A Beautiful Mess and fell in love. It's a click through tutorial so take notes!
13. The Sweeping

Here's another romantic braid that we found over at Hair Romance. Again, this can be modified for a variety of lengths, but we really love this one on the longer locks as well. It's so subtle and charming.
14. The Halfsies
We love this one because it's so closely associated with The Mix we found up top! This halfsie look is a really great way to give a classic French braid a nice, edgy makeover. Grab the details by visiting Twist Me Pretty.
15. The Tuck
You can always tuck your French braided ponytail and flaunt that look too. It's modern and very refined. It works with a variety of lengths too. Find it at Popsugar.