15 Knitting Patterns To Use For The Holiday Season
Grab the needles and get to work! The fall and winter months is prime time for warm and cozy accessories. And since the holidays are now upon up, why not start creating some of those goods? Here are 15 knitting patterns that are perfect for the holiday season!
1. Earflap Hat
Here's an extra warm hat to utilize for the holidays. It's a fun gift to create for your friends and family as well. Grab the pattern at Crochet & Crafts.
2. Chunky Scarf
This gorgeous, Happy Trails Scarf is such a fun piece to add to your reportoire of goodies you can create. It's a fabulous gift idea and it'll keep you warm and stylish throughout the holidays.
3. Wrist Warmers
Yeah, they're kind of gloves but we love how they were dubbed "write warmers" even more. Find all the details behind this fun design at Born to Be Warm.
4. Cowl Neck Scarf
Bargello Cowl will bring you all the details behind the creation of this scarf. It's a cowl neck design that you can pair with so many different outfits throughout the season.
 5. Christmas Stocking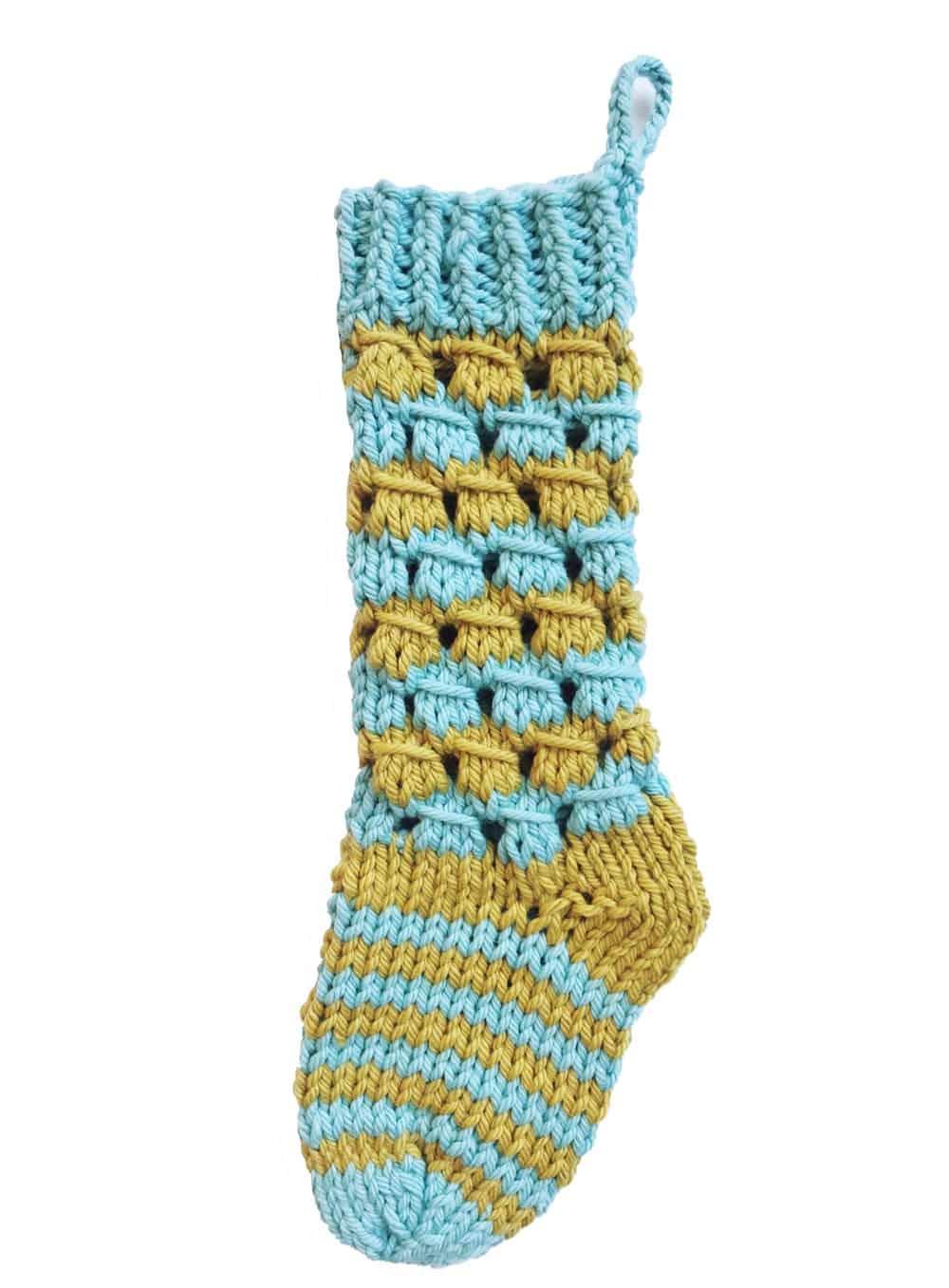 You can even whip up one of these Merry Knitmas Stocking. This is a great way to personalize your family's holiday decor and add some hands-on spirits to the house.
6. Cat Bed
 A Beautiful Mess has a tutorial for knitting your own cat bed! How wonderful will these be for the kitties in your life? Add some extra coziness to their holiday as well.
7. Baby Booties
Domestic Space walks you through the creation of these baby booties. How sweet would these be as a present for a new baby? You could even make multiple colors so they have a new set.
8. Purse
We found this fun pattern while perusing Pinterest. This knit bag can be created using all kinds of colors or varying, contrasting tones.
9. Lilac Slippers
How amazing are these slippers? Not only are we loving the color but the floral accents are a great accompainment as well. Check it out at Useful DIY.
10. Oversized Sweater
This oversized sweater pattern was found on Pinterest as well. It's a great and versatile piece to add to one's wardrobe. It's also a grat gift idea as well!
11. Afghan Throw
In the Loop Knitting has great patterns for various afghan throws. You'll love to have these in the movie room or bedrooms, adding extra bits of cozy.
12. Socks
Melody's Makings has a great sock pattern to scoop up. Perfect as stocking stuffers or just to have some warm additions to your own collection, they're perfect! And easy to whip up too!
13. Fold-Over Clutch
Over here, you'll be able to find all of the ingredients for the creation of this beauty. This is a great, innovative way to add a bit of coziness to your accessories for the season.
14. Triangle Scarf
This triangle scarf is a fun project as well. Add color and cozy appeal to any outfit. You can find the Painter's Palette Triangle Scarf pattern after the jump.
15. Headband
This headband from Seedy is a fun little addition to the accessory collection as well. Make one in a bunch of different colors to stay warm – and well-matching – all season long