Light Up Your Manicure With These 20 July 4th Nail Art Designs
Red, white, blue, stars, sparkles and more, these are just a few ways to pay homage to the holiday. Light up your manicure with 20 July 4th nail art designs! Yes, even your digits can sparkle like the sky when the fireworks go up.
1. Classic
Here's a classic design to start us off with some great ideas for out nails this season. Stars, stripes with a bit of red, white and blue is perfect!
2. Festive Tips
The Polished Perfectionist showed off this beautiful "tipped" design. It's more intricate but definitely sets off the digits nicely.
3. With Anchors
Cuded added an anchor to this simple design. It's got a nautical vibe but still really festive and creative!
4. Drips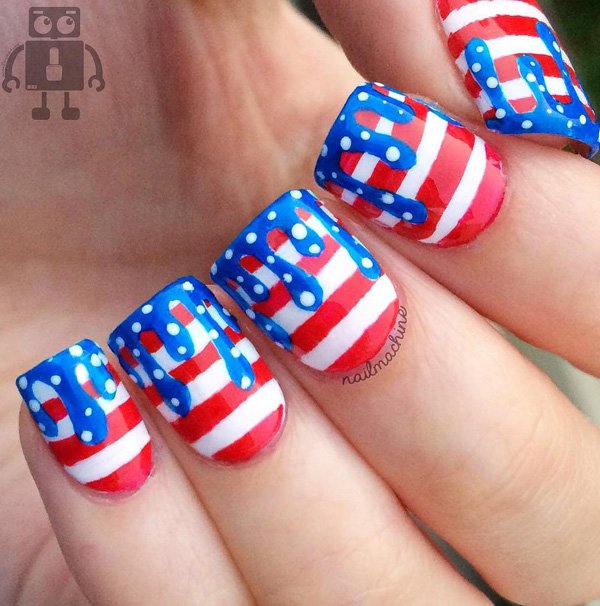 Instagram always provides heaps of inspiration for us. But when we stumbled upon this "dripping" design, we knew we found something special.
5. Marbled