50 Drawing DIYs For Your Kiddos To Create On A Rainy Day
The rain is falling. The children are bored. So, get out all the arts and crafts. Below, you'll have the opportunity to sift through 50 drawing DIYs for your kiddos to create on a rainy day. They can tap into their creativity, expand their imagination, and test some of their artistic skills with any one of these fun projects.
1. Printed Phone Case
Unexpected Expectations will walk you through a super easy tutorial for personalizing one's own phone case. Your kiddos can get really creative with their designs. All they need are some Sharpie markers and a solid or clear phone case to get started.
2. Surprise Ferocious Beings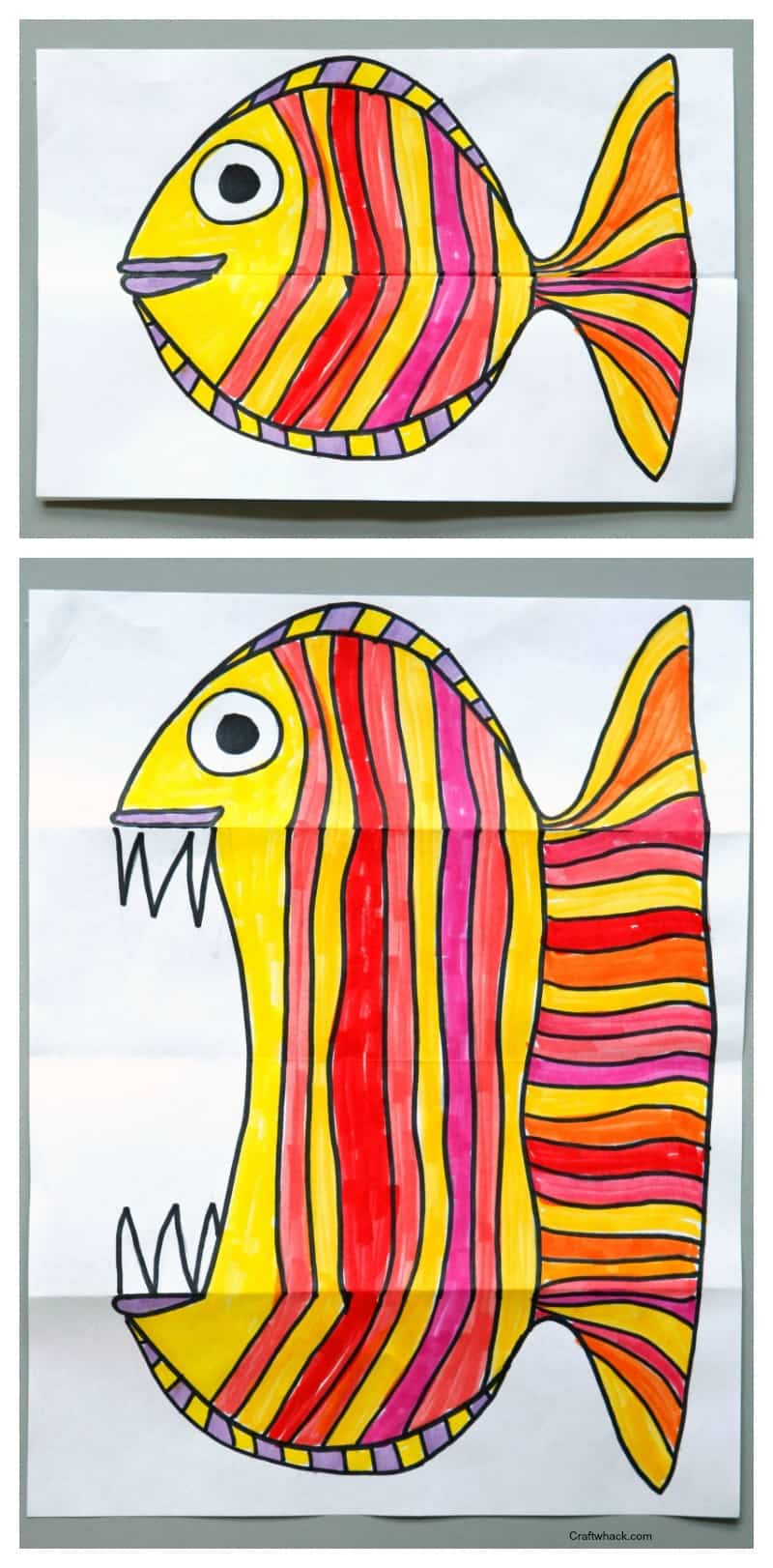 Over at Craft Whack,o you'll learn how to teach your little one's the wonder behind these fun creatures. From sweet to aggressive in such mere moments, this will be a fun, rainy day project to have the kiddos participate in.
3. Drawing Robot
Okay, so this isn't a project that you draw yourself. Instead, you'll be DIYing the robot that will do the drawing. And we think the kiddos will absolutely love this one. Check it out at Hellow Wonderful.
4. Wildflowers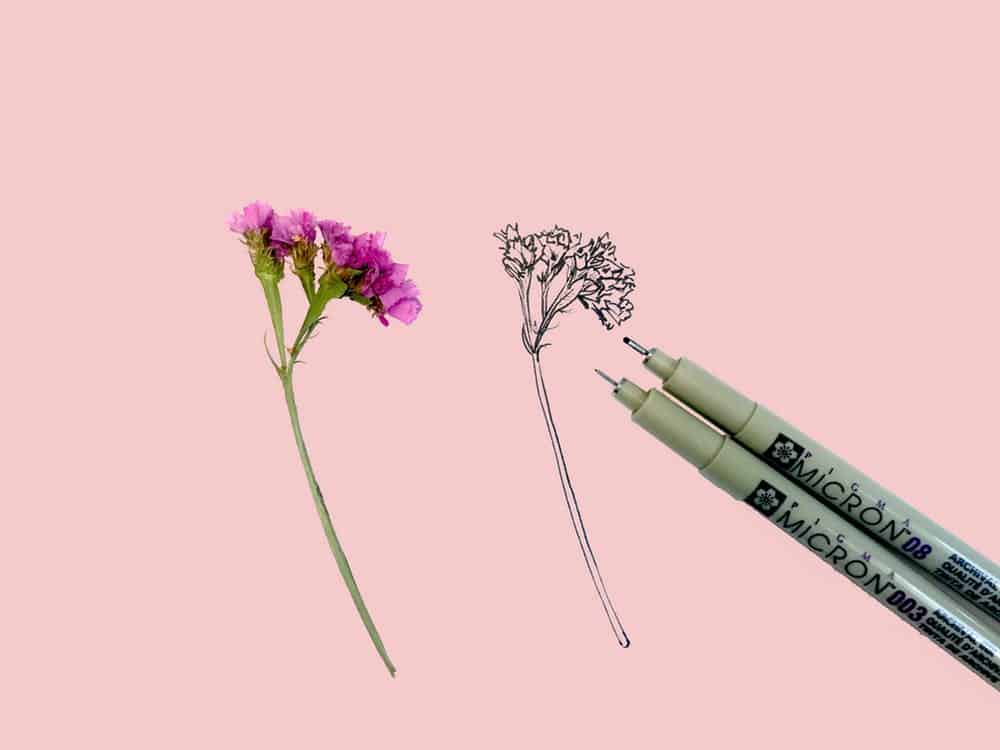 Over at Brit + Co you can learn how to draw any wildflower in just five easy steps. Just think of how many different creations you can muster up with this tutorial! They'll walk you through it with ease!
5. Feathers
Visit Stylizimo to learn how to draw one of these gorgeous feathers. Draw multiples or just one, either way the final product is quite beautiful. We especially love this white pencil on black paper.
6. Unicorns
Easy Peasy Fun will walk you through one of the most magical and trendy creatures around. Within just a few easy steps, you'll be able to show your kiddos how to draw a unicorn!
7. Fine Lines
Run on over to Fellow Fellow and check out these DIY fine line drawing techniques. If you like to tap into your artistic side and spruce up your skills, you'll want to dive into some of this fun. Your little ones may want to try their hands at this too.
8. Narwhal
Here's another magical creature you can learn to draw within minutes. It's so easy! Just visit Easy Drawing Guides to snag the tutorial.
9. Lumiere
Do we have any Disney fans out there? There's even tutorials out there that will teach you how to draw fun versions of your favorite characters. Hop over to How To Draw for this one.
10. Dog Eyes
Craftsy will give you a great tutorial for how to draw realistic dog eyes. Artists tend to have problems recreating eyes that have a natural element, and this is a great way to fine tune some skills – for all those tapping into their creativity, both veterans and novices.
11. Noses
Hildru.K.O. takes the previous lesson a bit further. Learn how to draw a nose! It's a step-by-step tutorial that will definintely level up your next drawing.
12. Coffee Cups
Coffee cups are another good drawing to try a hand at. Their quite easy and once you master them, you can expand from there creating bigger and better scenes throughout your creativity and portfolio. Find the guide at Easy Drawing Guides.
13. Faces
For those that like to draw more realistic pieces, here's a grat guide for drawing faces. And it's targeted toward beginner artists. Peek at it by visiting Erika Lancaster.
14. Converse Shoes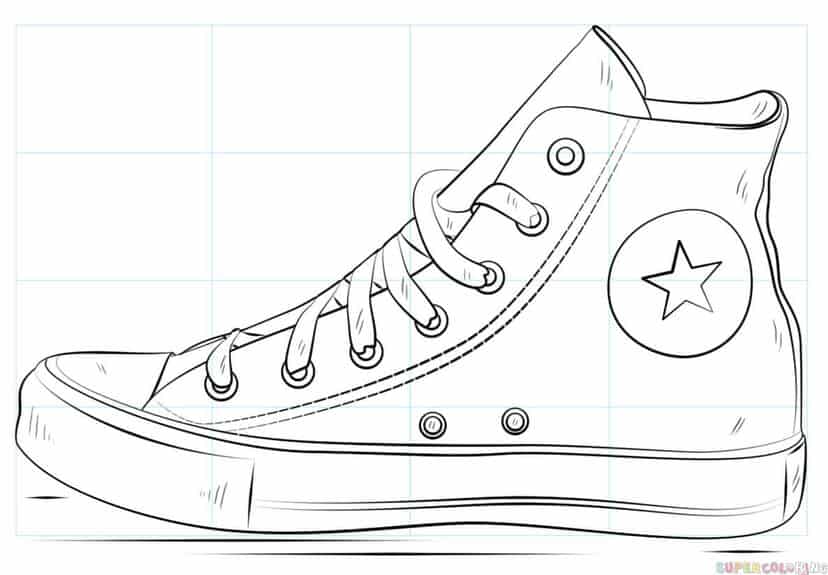 How about learning how to draw a Converse show? They're classic pieces and can be used for a variety of projects! Grab it at Super Coloring.
15. Sketching Tips
This isn't a particular drawing project but it's a great spot for budding artists to build their skills. Maybe you have a small sketcher on your hands. Learn him or her over to Erika Lancaster for a few essential tips.
16. Cats
Want to learn how to draw a cat? This cute version can be spotted over at Easy Peasy Fun. We're certain the little artists in your life will want this in their reportoire.
17. Tulips
Tulips are a wonderful flower, both in the garden and on the page. At Super Coloring, you can learn how to draw one and create some beautiful spring artwork for the house.
18. Hair
Hildru.K.O will also show you how to draw beautiful, realistic hair as well. Your "people" sketches will definintely level up after learning from these tutorials.
19. Color Pencil Techniques
In the mix of these projects, we thought it was improtant to thrown in some sites that offer up real life skills foundations. Over at Craftsy, you can learn 6 colored pencil techniques that will really up your game and get your artwork to an entirely new level of work. Check them out after the jump.
20. Pineapple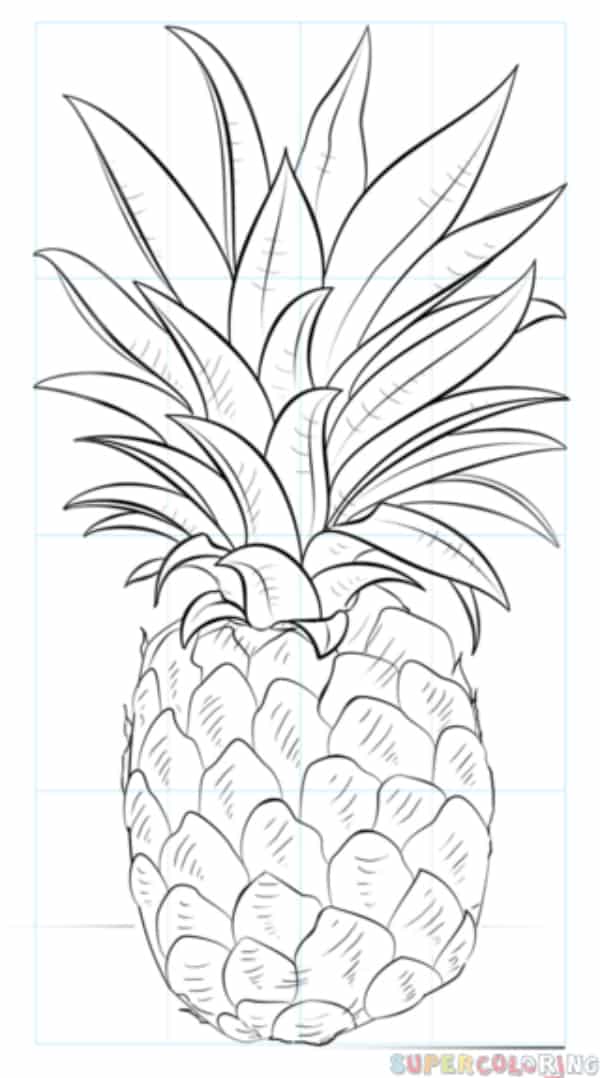 Visit Super Coloring again if you want to add some fruit to the resume of things you can draw. This pineapple is realistic and can be added to so many gorgeous scenes.
21. Face Cups
Use your drawing skills on something that you will actually use throughout the day. At bywilma you can learn how to whip up these face cups. Use them for evening drinks and dessert – or as mini planters!
22. Fashion
A Beautiful Mess offers some great guides in the realm of fashion sketching! Do you dream of becoming a fashion designer or just want to branch out on your doodle pad. There are great skills here!
23. Mandala
Check out Art is Fun to really start testing your skills. Learn how to draw a mandala and then have fun creating the color scheme. These look especially beautiful when using colored pencils.
24. Water Lilies
If you're a fan of water lilies, here's a spot that will show you have to draw them in various forms. From colored pencils to ink, check out Homesthetics for more information.
25. Koi Fish
Here's a step-by-step guide to drawing lucky koi fish! Hop on over and learn how to make one of these beauties come to life. Afterward, add some watercolor to the finished product.
26. Books
Books are another good item to have in your drawing repertoire. Easy Drawing Guides will walk you through this one too. Just hop on over and get started on your trial.
27. Watercolor Leaf
Here's another leaf tutorial that's quick and easy. We found it on Instagram and love how the bouts of color was added. This one incorporates both pencil and watercolor so beautifully.
28. Alphabet Drawing
Activity Mom gives you a slew of ideas for the kiddos to try, especially the little ones. Learn your ABC's and draw through the process with this fun "alphabet drawing" exercise.
29. Drawing Drop Shadows
Over at Julianna Kunstler, you'll be able to add some fun skills to your toolkit. Learn how to drop draw shadows throughout your pieces. Create more realistic settings with her help!
30. Clouds
Carrie L. Lewis will give you another realistic tutorial. This time, grab your colored pencils, and learn how to create clouds using them! These are really realistic when finished and will round out your landscape sketches beautifully.
31. Pies
Want to learn how to draw some yummy pies? These cartoon versions are fun to give to the kiddos to create as well. Grab the tutorial at Easy Drawing Guides.
32. Comic Eyes
If you're really into comic books and learning how to draw that genre Robert Marzullo has a tutorial for you! With these bits of help, you'll be able to create some comic style eyes in an afternoon.
33. Your Manga Self
On WikiHow, you can learn how to draw yourself – manga style! How cool is this tutorial? If you're already a fan or just want to try your hand at a new genre, hop on over now and take a peek.
34. Superman Logo
Do we have any superhero fans out there? If so, you can learn how to draw your favorite's logo. Just take this YouTube video for instance which walks you through how to draw the Superman logo!
35. Funny Potatoes
Art For Kids features this hilarious tutorial and we had to snag it too. It features a tutorial on how to draw funny potatoes – with faces. The kids will absolutely love this one. They can stretch their creativity and create new looks and faces for multiple drawings!
36. Heart with an Arrow
Learning how to draw a heart with an arrow can come in handy – especially during Cupid's Hour. So many projects can be completed with this little drawing. Check out the tutorial at Drawing Tutorials 101.
37. Human Skull
Here's a slightly more challenging tutorial to dive into. Whether you're testing your skills or just want to try something new, this is a really fun and edgy project to take part in.
38. 3D Steps
Hop on over to Quarto Knows to learn how to create 3D steps. This is another skill that's great to fold into your repertoire and helps to create more realistic final products.
39. Candy Corn
Another one that's great for beginners and kiddos alike is the candy corn tutorial from Art For Kids Hub! Similar to the potatoes above, everyone will have fun making new faces. It's a great treat for the kids to create for Halloweentime!
40. Dodge Challenger
Do you have someone who wants to learn how to draw cars? It's a popular item to want to figure out. And at Drawing For All, you can learn how to whip up a Dodge Challenger.
41. Anime Dog
Super Coloring has a great tutorial for an anime dog that you'll want as well. It's such a cute final product, don't you think? It just needs a bit of color to finish it off.
42. Sheep
These precious sheep are fun to draw as well! Over at Easy Peasy Fun you'll get all the details on how to bring these cuties to life on the page.
43. Elsa
Check out this amazing tutorial for Elsa! It's kid-friendly so your little ones will adore you for introducing them to it. Grab it at Art For Kids Hub.
44. Angel Wings
These angel wings from Easy Drawing Guides are beautiful. Learn how to draw them and then have fun personalizing the finished product with some colored pencils or watercolor.
45. Unicorn Donut
Bringing two of the most trendy items into one project, Hildur.K.O. will walk you through the steps. This is such a fun project to give to the kiddos. And they'll have a great time figuring out their color combination.
46. Mickey Mouse
A classic, Mickey Mouse is easier than you may think to draw. And you can learn by visiting Super Coloring. Everyone should know how!
47. Skull Troops
Kids are loving Fornite right now. So, why not add that obsession to their creative outlets? At Art for Kids you'll be able to show your little one how to draw his or her very own skull trooper.
48. Warm-Up Exercises
Carrie L. Lewis will give our artists some great warm-up exercises to try and add into their routine. There are tons of fun ones and it's a great way to expand and fine-tune sketching skills as well.
49. Robin
Easy Drawing Guides will walk you through the creation of some quaint robins. These birds are easy to create – even for novice sketchers. Hop on over now and snag the tutorial.
50. Embellished Dishes
These dishes are versatile. You can use them in the bedroom or the kitchen – and you can also add some pizzazz to them as well. Do some freehand artwork on them. Take inspiration from bystephanielynn.