DIY Leather Bracelet with A Pearl
If I'm being totally honest with you, the only thing I love as much as crafting might just be accessorizing! There's just something about coordinating which jewelry pieces I want to wear with my outfits that's so fun and fulfilling. Now, I won't pretend that I don't love shopping for new accessories in stores, but what makes me feel the absolute best is when I can make my own jewelry pieces myself! This is especially true when I have something in mind that I can't actually find in my favourite usual boutiques and shops. That's why, when I decided that I really love the way pearls and leather look together but that combination isn't really mainstream trending right now, I decided to just go ahead and make it myself! Luckily for me, I was actually so thrilled with the outcome that I made several more.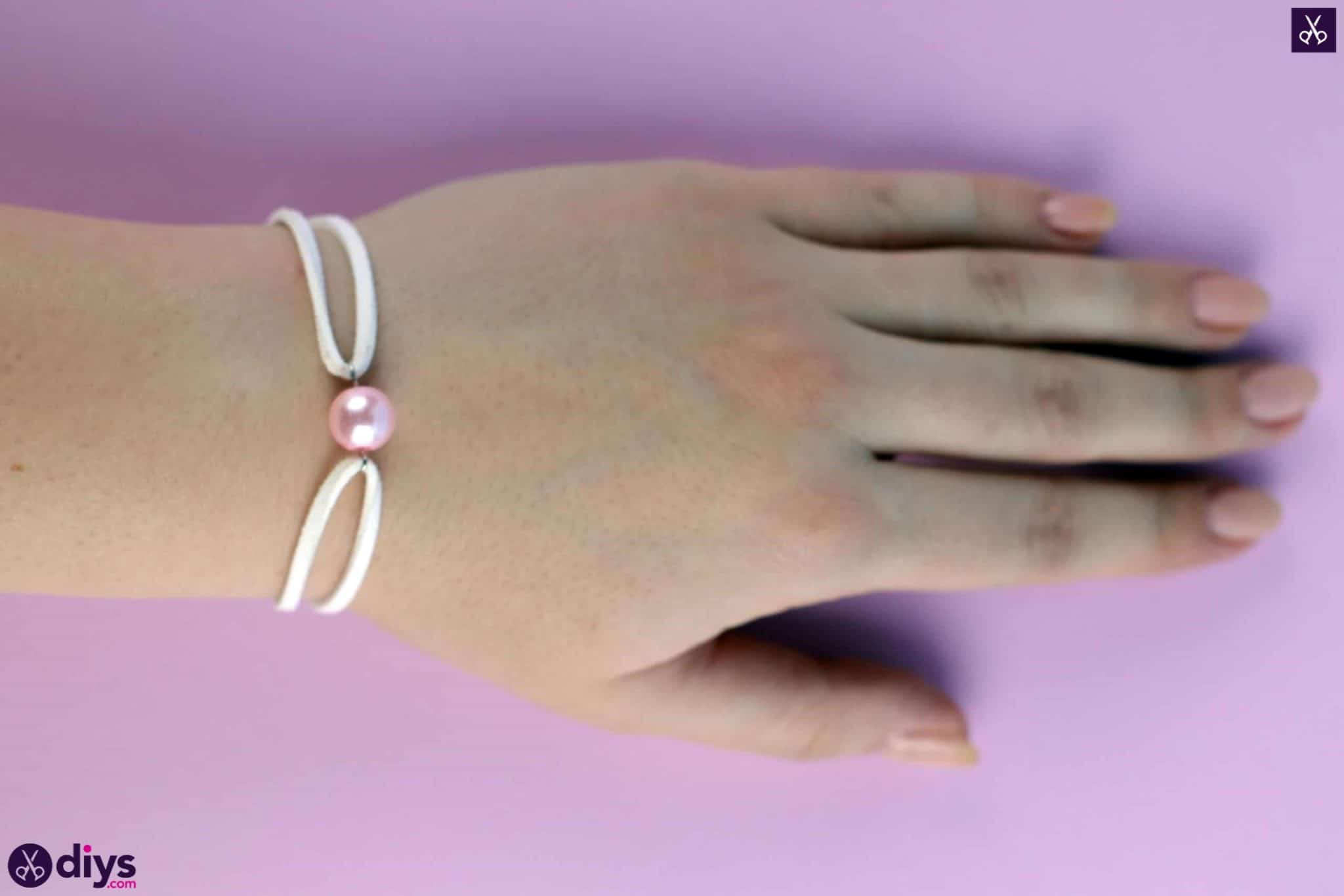 Because I've always really enjoyed seeing other people's tutorials and crafting processes when they made their own jewelry, I also decided to make sure I documented my own crafted jewelry so that other accessory lovers can try their hand at these little leather and pearl bracelets as well! Check out these step by step instructions complete with photos. If you'd rather follow along with a video tutorial instead of written words, scroll to the bottom of this post to find just what you're looking for.
For this project, you'll need:
Scissors

A dotting tool

White leather cord

Pink pearl

Jump rings

Pliers

Ribbon clasps

Wire
Step 1:
Gather your materials!

Step 2:
Cut two pieces of leather thong that are six inches long each (or figure out how long you'll need to make yours based on the diameter of your wrist). Fold the first piece in half so its ends meet and a loop is created at the other end. Take your first ribbon clamp and insert both of the thong's ends into the clamp, keeping them as even as possible, then press the clamp closed on both ends to hold them in place. This is one half of your bracelet.
Step 3:
Use your dotting tool to pry one of your jump rings open and slide its open end through the little loop on the end of the ribbon clamp. Pinch the jump ring closed again and set this piece aside for the moment; you'll finish it off later.