18 DIY Coffee Stations To Make Your Mornings Brighter
A warm cup of coffee seems to be an always-invited notion in our lives. So, that means, we need a place in the house where we can conjure one up and enjoy it. Thankfully, there's a lot of inspiration and DIY idea out there to get us started. Check out these 18 DIY coffee stations that will make your mornings a heck of a lot brighter.
1. Ultra Modern
Carla Aston starts us off with an ultra modern set up. It's clean. It's functional. And there's no clutter involved. This works well for smaller kitchens and ones with a more contemporary vibe.
2. With Shelves
Open shelving really does help when it comes to coffee stations. Just look at this set-up. Everything is organized but in reach! We found this easy – farmhouse-inspired space – at Involvery.
3. Hidden Away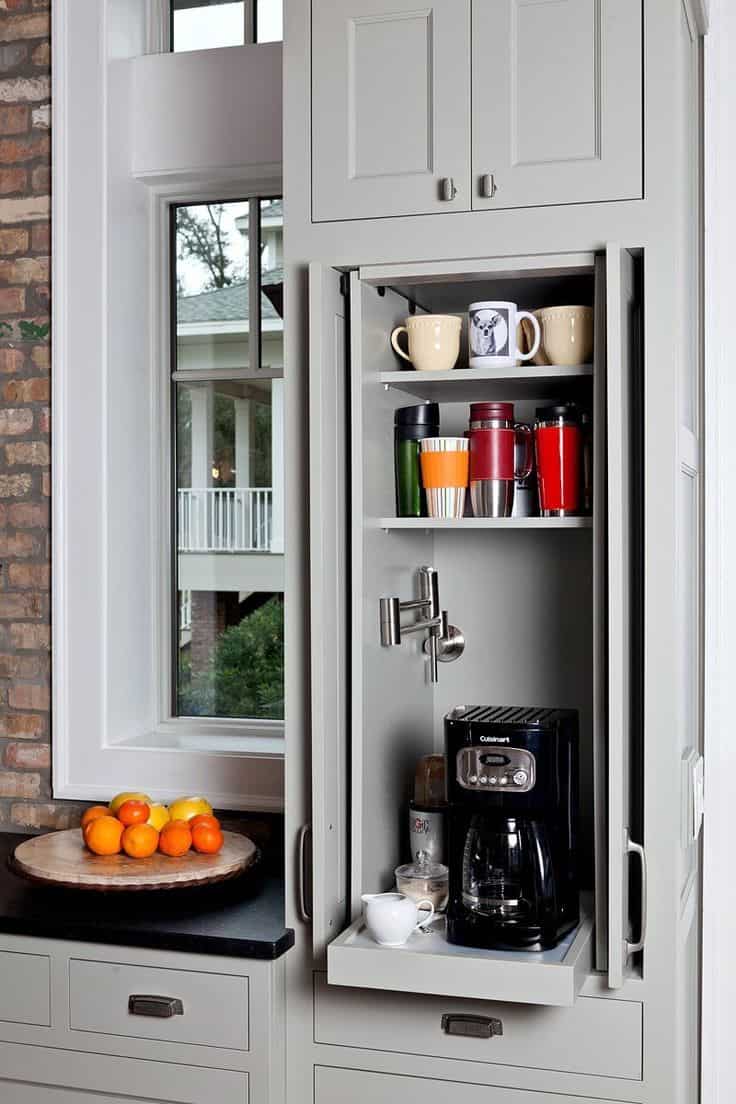 Other spaces may not have a corner carved out for a coffee break. Instead, you may have to hide it away. We found a great example of this idea at Decoist.
4. Chalkboard
The best way to highlight your at-home coffee station is with a chalkbaord wall at the backsplash. You can change the designs with the season and really personalize the set-up. Check it out at DECORILO.COM.
5. Posh Cottage