50 Cuban Recipes That Will Spice and Sweeten Up The Dinner Table
If you're looking for a way to branch outside-the-box of your normal cooking habits, we have some beauties lined up for you today. With a bit of heat, spice and sweetness you'll be jazzing up the dinner table in no time. Grab some ideas from these 50 Cuban recipes and make an entire night's feast full of new surprises for the family.
1. Broiler Snapper
BHG makes a Cuban-broiled snapper with a bit of parsley. Serve this dish up for dinner with a side of fresh green beans for a healthy and innovative treat.
2. Cubano Breakfast Sandwich
Check out Kitchen Confidante for a fun breakfast sandwich idea that will spice up the mornings a bit for you. It includes a bit of roasted pork, ham and some pickled pepperoncini.
3. Black Bean Soup
This black bean soup from My Gourmet Connection could be a great lunchtime idea for the entire family to try. Pair it with a light salad for a zesty pick-me-up!
4. Sandwich Egg Rolls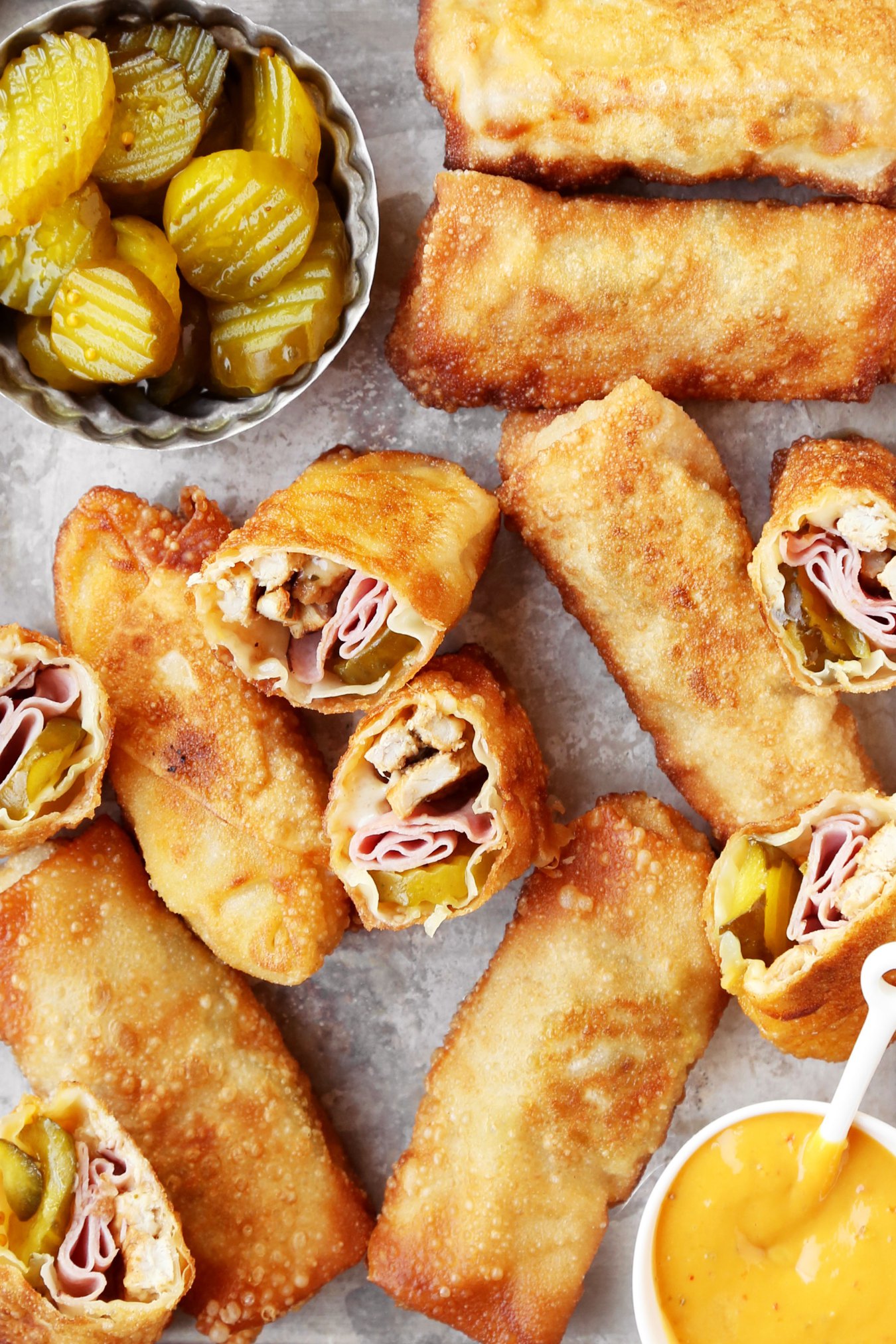 The Candid Appetite gives us these delicious sandwich egg rolls to try out in the kitchen. Stuffed with all the most delicious of ingredients, they're a great meal starter!
5. Cuban Burger
Morning Star Farms shows us how to make a classic, Cuban-styled burger. With a bit of cumin, garlic powder and paprika, you'll be able to turn a veggie patty into something special.
6. Cuban Hash
Pork Be Inspired shows off how to whip up some delicious Cuban hash. It's a great way to kick up brunch time a bit and start your taste buds off on the right foot for the day.
7. Iced Chocolate Frappe
Check out Salt & Wind for this Cuban iced chocolate frappe recipe. Give yourself a fun pick-me-up in the morning or afternoon with this fun sip.
8. Cuban Frittata
It looks delicious doesn't it. This frittata from Food & Wine is topped with a glorious amount of bacon and potatoes. Go ahead and start making it so you can dive right in.
9. French Toast
You can even learn how to put a Cuban twist on your morning French Toast. Topped with berries and infused with a bit of rum, check out the details at The Chew.
10. Meaty Potato Stuffing
Hop on over to The Kitchn for this delicious, meaty potato stuffing recipe. Serve this alongside any main course dish for a heartier, more satisfying meal.
11. Cuban Calzones
With some help from Pillsbury, you'll want to learn how to put a Cuban spin on your calzones! Packed with ham, pickles and some other yummy ingredients, you'll have a new treat for the entire family to try.
12. Huevos Rancheros
A Sassy Spoon gives us a delicious recipe for huevos rancheros. Starting with rice and beans and working its way to the top, its the perfect brunch plate!
13. Cuban Stir Fry
It's spicy and super easy to whip up in a pinch. Check out Pillsbury for all the details behind this Cuban stir fry.
14. Coconut Candy
Here's something a bit sweeter you may want to try your hand at. Check out how to make these coconut candies for the family or as a DIY gift for a friend! (via)
15. Ham Spread
Kraft makes a ham spread you'll want to take an extra peek at. Cuban-inspired, grab some crackers and dig in!
16. Burritos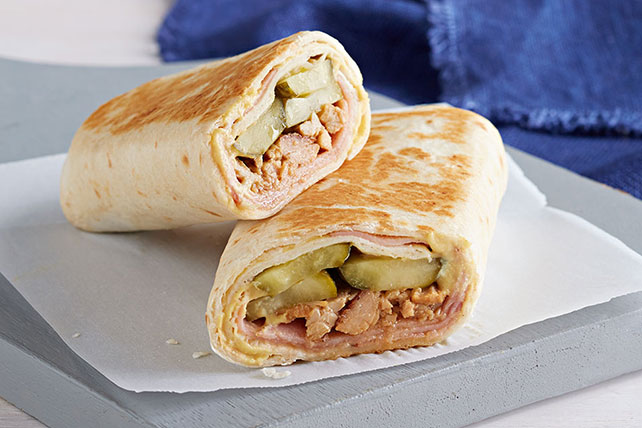 And if you visit Kraft again, you'll learn how to make a burrito with a lot of Cuban flavor inside. Yes, it includes pickles, ham and pork.
17. Lunch Candies
These lunch candies are a great way to finish off any meal throughout the day. Check out Food for all the details and sweetness.
18. Bite-Size Pavlovas
Sunday Supper makes some bite-side pavlovas that could be the center of the party. These little treats have a funny history but they sure are delicious no matter where you think they're heritage sits.
19. Cuban Crisp
With all the makings of a Cuban sandwich, this appetizer will satisfy everyone. Pile it onto a crisp and check out the details at Love & Duck Fat.
20. Cuban-Style Black Beans
Here's a side that you'll want to try out on the family. Check out these Cuban-style black beans and jazz up dinner tonight! (via)
21. Yellow Rice
If you visit Master Cook you'll learn how to make some Cuban-style yellow rice too. It's just another great side dish to try out with the family!
22. Chicken Pizza
This fun, chicken pizza from My Recipes could be a showstopper for the weekend. Grab the recipe after the jump and let us know how it goes!
23. Cuban Lasagna
Oh goodness, how does a Cuban spin on lasagna sound? Put some pep into that layered, pasta step with help from Betty Crocker.
24. Sliders
Taste of Home offers up a quick way to whip up some Cuban-styled sliders. Use them as the main course or as treats before dinner is done.
25. Grilled Cuban Sandwich
Here's a classic Cuban sandwich recipe but one that involved a bit of grilling. Check it all out at Epicurious.
26. Grilled Veggies with Mojo Sauce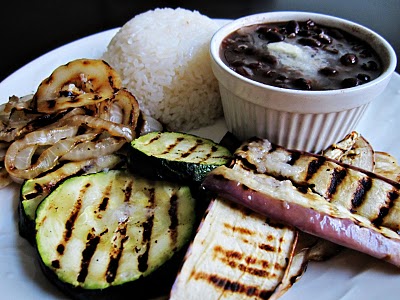 Tasty Kitchen offers up a superb recipe for veggies and mojo sauce that you'll fall in love with instantly. The tangy sauce is the best part.
27. Cuban Green Beans
You can even put a Cuban twist on your green bean sides. Just follow along and do something a bit different to the nights veggies. (via)
28. Mofongo
If you're looking for something outside-the-box of your average, everyday at-home cooking, check out this number. Plantains and pork are only the beginning. (via)
29. Flan
Here's a popular dessert served up in Cuba that you've probably tried before. But now it's time to try and make it at home. Epicurious has the details.
30. Chicken & Rice
Spoonful of Flavor gives us a classic dinner idea that everyone will love. It's an easy-to-please meal and includes … chicken and rice – staples of any house!
31. Picadillo
Delicious Techniques gives us a Cuba-style Picadillo that looks delicious. And it's such a flavorful dish you won't get bored eating or making it.
32. Cuban Mojo Marinated Pork
You're going to want to keep this recipe for the recipe box. Gather around and learn how to make pork alongside The Food Charlatan.
33. Potato Balls
You'll want several of these babies to chow down on. Grab the recipe at The Candid Appetite and read about all the delicious ingredients.
34. Shredded Beef
This Cuban shredded beed is perfect for stuffing tacos with or laying over rice. Just take a look at the recipe at The Cooking Jar.
35. Croquettes
These Cuban-styled croquettes, stuffed with ham of course, will have everyone wanting seconds or even thirds. Dive in and get started on their recreation in your kitchen! (via)
36. Beef Stew
We found your dinner for tonight! Visit Tablespoon for all the details and ingredients behind this yummy Cuban beef stew.
37. Boliche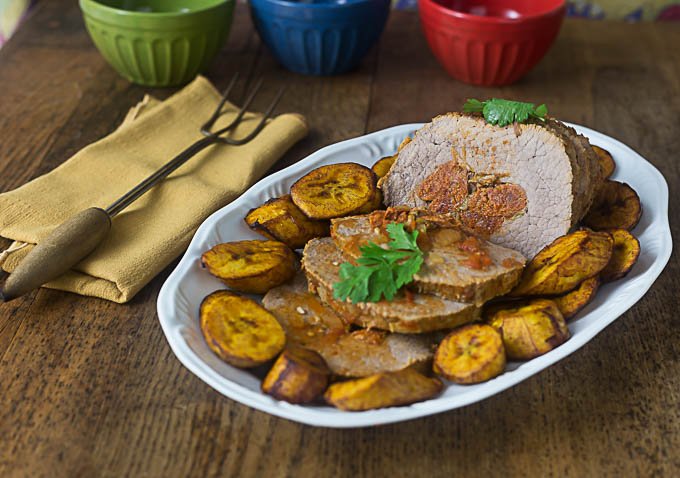 PopSugar gave us this great recipe for Cuban Boliche. Visit now and learn how to make this braised beef creation by the weekend.
38. Green Salad with Avocados
Chowhound shows us how to made a salad inspired by Cuban flavors. It's fresh, it's delicious and healthy to boot!
39. Meatless Bowl
You can get the flavors of Cuba without any meat. Check out the details behind this meatless bowl over at A Sassy Spoon.
40. Mojo Shrimp
Betsy Life made some delicious shrimp that you may want to try. If you're a seafood lover, try you hand at this one first!
41. Pork Chops
Courtesy of Bobby Flay, here's a great recipe from the Food Network for Cuban-styled pork chops. Follow the link now!
42. Braised Beef & Peppers
Grab your slow cooker for this one. Visit Real Simple and learn how to make another Cuban braised beef, but this time with peppers!
43. Chicken & Veggies
Here's a Cuban-styled chicken and veggie plate that's fresh, delicious and healthy too. Visit Woman's Day for the details.
44. Cuban Corn
Learn how to give your side of corn a Cuban twist as well. Just visit Serious Eats for all the details.
45. Shrimp Empanadas
Are you drooling yet? They're the perfect backyard dish to serve up when friends and family are over in the springtime, don't you think? (via)
46. Sofrito Salsa & Tostones
Check out this fun appetizer over at The Noshery. It's a super simple recipe to conquer and full of fresh flavors!
47. Yuca Con Mojo
Check out how to enjoy some fresh yuca over at The Curious Coconut. You may even get an extra recipe to use for leftovers after you take the leap.
48. Fried Sweet Plantains
Joy of Kosher shows us how to make those delicious fried sweet plantains. Check out the recipe and details after the jump!
49. Rice Pudding
There's even a Cuban version of classic rice pudding that you'll want to try. It's a delicious treat and something a bit more outside the box for your loved ones to try. (via)
50. Cuban Breakfast Scramble
Here's another Cuban-inspired breakfast to get your hands on. Check out Spabettie behind this black bean and tofu delight.