17 Alternative Spaghetti Dinners To Try Out With The Fam
It seems like everyone loves a great bowl of spaghetti. It's friendly on the budget and kid-safe too. But what about mixing up the flavors and foregoing the traditional marina and meatballs? We've scoured the blogosphere and found 17 alternative spaghetti dinners to try out with the fam. Introduce fun and delicious new ingredients in a really low stakes way. Check them out below!
1. Three-Cheese
Over at Delish, you'll find a way to go with the cheesiest of ideas. This three-cheese spaghetti recipe will hit the spot all the way around the table. You can even think about adding some grilled chicken to top it off.
2. Garlic Parm
For a dish that has less of a "scare" factor for the kids, try this plainer but just as flavorful option. Found at The Diary of a Real Housewife, learn how to whip together this 5-ingredients spaghetti dish. It's filled with parm and garlic, which is never a bad idea.
3. Montery Chicken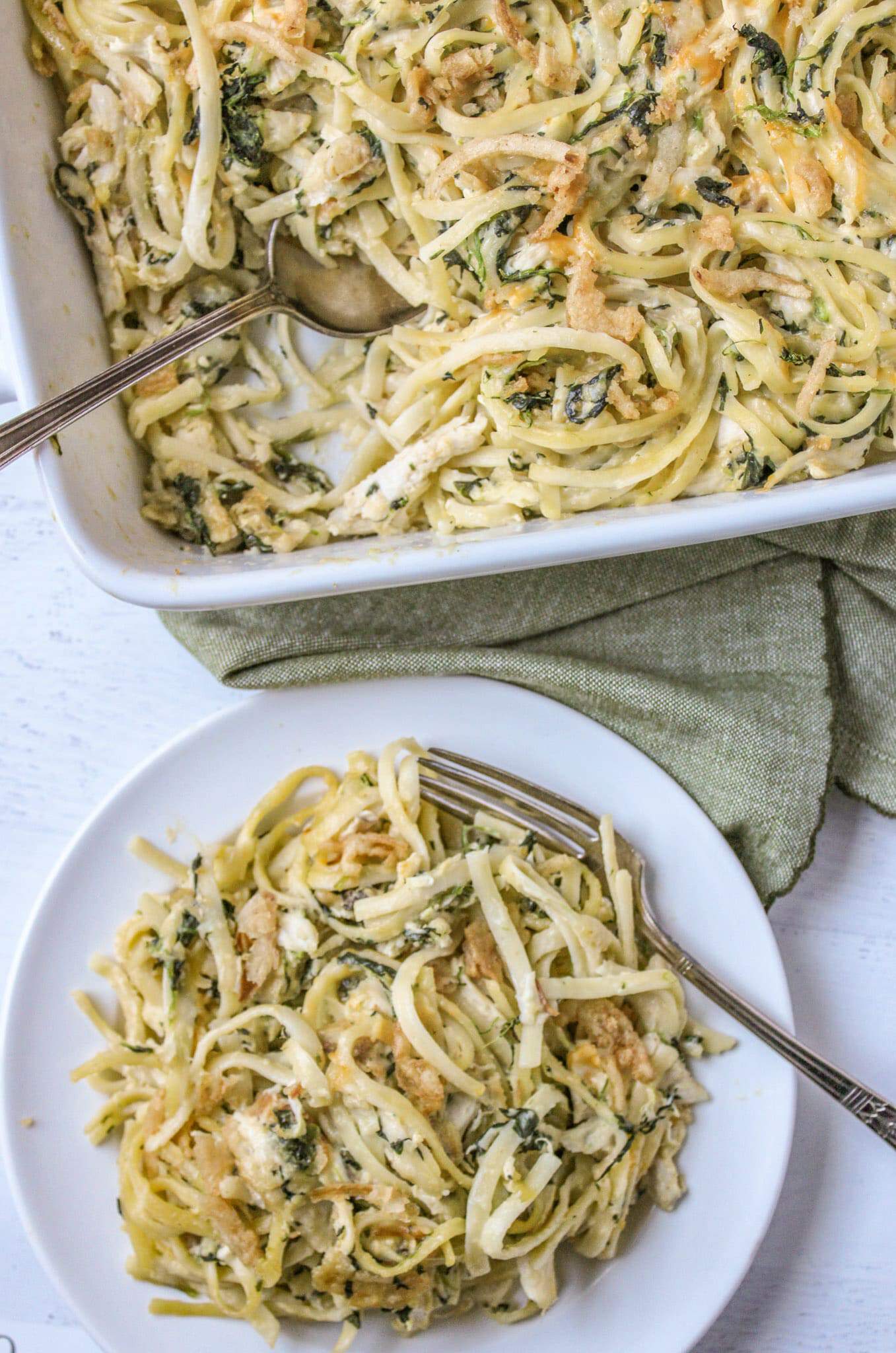 This spaghetti dinner has some chicken involved and some Monterey vibes. New South Charm introduced us to a dish with spinach and crispy fried onions at the forefront of flavor. Add a bit of extra cheese on top, because you can never have enough cheese, of course.
4. Cowboy
Cowboy spaghetti is a really fun time and can be made in iron skillet. Melissa's Southern Style Kitchen will give you the step-by-step directions. And it's sneakily packed with protein!
5. Pizza Baked