Vegan Spiced Red Lentil And Root Vegetable Soup
Vegan spiced red lentil and root vegetable soup – a healthy, hearty and warming meal that is quick, easy and thrifty to make!
Soup is my absolute favourite winter lunch, it is warming and filling and as a bonus is usually super healthy too! This one is packed full of root vegetables and red lentils which make it extra filling and nutritious and it is also really cheap to make!
I used mild curry powder along with some extra spices to give it a delicious spiced flavour and warming feel while not being too spicy for kids to enjoy it; if you want it to have more of a kick then simply use hot curry powder instead and add a dash more chilli powder.
I added coconut milk to complement and balance the spices and to make the soup deliciously creamy while still being suitable for vegans; I used full fat coconut milk but light will work just as well if you prefer.
I like to make a big batch of soup and keep it in the fridge for a fast, healthy lunch (saves me from reaching for the biscuits or a cheese-laden sandwich); it can also be portioned out and frozen so that you've always got a convenient healthy meal to hand. The soup is perfectly filling and delicious on it's own but I like to serve it with plenty of buttered crusty bread for dipping!
Here's what you'll need:
(Makes 4 large portions)
1 large onion
3 cloves garlic
3 large carrots
3 large parsnips
2 medium sweet potatoes
2 Tbsp olive oil
1 Tbsp mild curry powder
1 tsp ground cumin
1/2 tsp chilli powder
1/2 tsp ground ginger
1/2 tsp ground turmeric
3/4 cup red lentils
1 400ml/14oz can coconut milk
3 cups vegetable stock
couple of sprigs fresh thyme
small handful fresh coriander
1.Peel and finely chop the onion; peel and crush the garlic; peel and dice the carrots, parsnips and sweet potatoes.
2.Heat the olive oil in a large pan over a medium heat. Add the onion and cook gently for about five minutes until the onion has softened.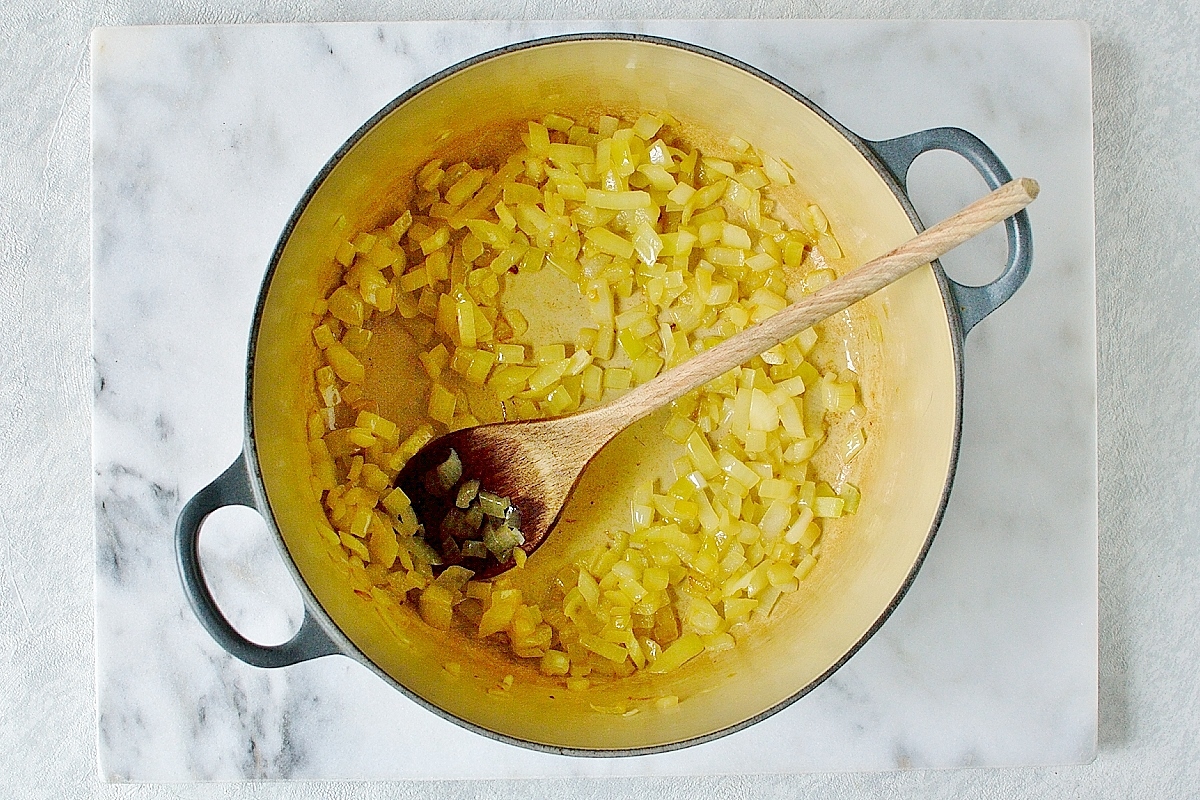 3.Add the garlic and the rest of the vegetables to the pan along with the spices. Continue to cook, stirring frequently, for another five minutes.
4.Rinse the red lentils and add to the pan along with the coconut milk and stock.
5.Bring up to the boil then turn down to a simmer and leave to cook, stirring every now and again, for 20-30 minutes until all of the vegetables and the lentils are soft.
6.Remove from the heat. Strip the leaves from the thyme and roughly chop the coriander, add to the pan along with some salt and pepper to taste.
7.Use a stick blender to blend the soup until it is completely smooth then serve.