49 "More Than Just Fried" Green Tomato Recipes To Try
Who doesn't love a crisp and crunchy … and maybe even a bit spicy, fried green tomato? Topped with some cheese or even black eyed pea relish, it's quite a delicious side dish or appetizer. But what else can you do with those green tomatoes? Dive into 50 recipes to try out and start experimenting with, we'll start off with the classics and feature some more unique plates as well.
1. Fried Green Tomatoes
Simply Recipes will give you a classic recipe to keep for the recipe box. Whip up some delicious fried green tomatoes for the entire family to enjoy!
2. Green Tomato Mayo
Slather some of this deliciousness on your next burger. My Recipes has all the details for this green tomato mayo.
3. Green Tomato & Leek Frittata
Cooking Books makes this delicious green tomato and leek frittata that's both nutritious and delicious. It's satisfying and full of flavor.
4. Fermented Green Tomatoes
Nourished Kitchen shows us how to ferment your green tomatoes … but with a kick of hot peppers! Garnish a lot and add some spice and bite to so many different dishes!
5. Grilled Green Tomato Tostadas
Find more ideas
Check out these beautiful projects and get a lot more ideas for your DIY project
Check out these grilled green tomato tostadas from Food 52. Topped with a bout of black beans, avocado and cilantro, you'll get lots of flavor with every bite!
6. Summer Green Tomato Salad
You could always make a delicious summer salad using some ripened green tomatoes. There are tons of different variations you could try. (via)hcgmn
7. Green Tomato Chili Pepper Sauce
Chili Pepper Madness makes something that's a bit spicy and will give you a kick in your pants. And it's all made with fresh ingredients!
8. Green Tomato Galette
Savory and delicious, check out this green tomato galette from Corner Cottage Bakery looks scrumptious. Serve this up at brunch!
9. Spiced Green Tomato Bundt Cake
My Diverse Kitchen took green tomatoes and made it into a bundt cake. But don't be scared, just remember how delicious zucchini bread it and know that this will turn out just as yummy.
10. Lighter Fried Green Tomatoes
Paula Deen showcases a recipe that lightens up some classic fried green tomatoes. Check it out after the jump!
11. Green Tomato Chutney
My Tiny Plot makes chutney with some fresh green tomatoes. Grab the recipe and don't forget to throw in the cranberries.
12. Fried Green Tomato Po'boys
Check out these scrumptious-looking fried green tomato po'boys from My Recipes. Serve these up next time your pals come over!
13. Baked Green Tomatoes
Southern Food shows us how to bake your green tomatoes. It's a simple recipe that everyone will fawn over.
14. Green Tomato Jam
The GastroNom turns green tomatoes into jam. It may sound funny at first, but it's quite a  yummy way to jazz up some toast!
15. Green Tomato Pie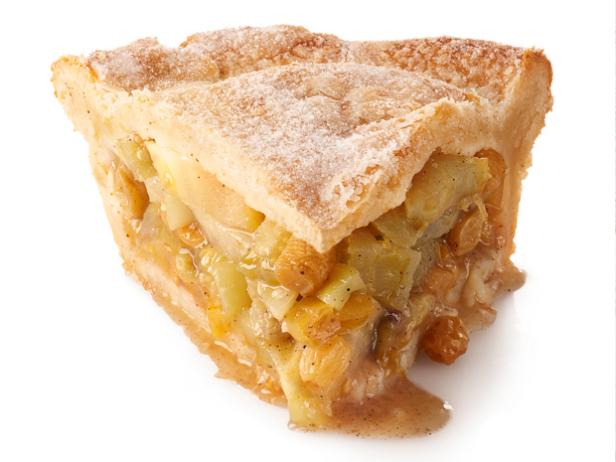 Yes, they can even go inside a pie! Check out Food Network and grab all the yummy little details. You'll surprise yourself with this one.
16. Green Tomato Muffins with Cheese
The Southern Lady Cooks whipped up a batch of green tomato muffins. And the secret ingredient isn't the tomatoes .. it's the cheese!
17. Green Tomato Ketchup
Who loves ketchup? If you're a fan, get a little creative and try something new with this green recipe from This Mama Cooks.
18. Green Tomato Bread
Instructables gives us another great recipe for all the bakers out there. Learn how to whip up a batch of green tomato bread in an afternoon.
19. Cucumber & Green Tomato Gazpacho
Check out this recipe for cucumber and green tomato gazpacho over at My Recipes. It's fresh and full of fun flavors!
20. Green Tomato Pasta Sauce
Zest up pasta night with a new kind of sauce! Visit The Daily Meal and learn how to make your very own pasta sauce!
21. Corn & Green Tomato Cakes
These savory corn and green tomato cakes from Syrup and Biscuits will be fun to serve up at your next family get together! You'll want something to dip them in too – Ranch always works!
22. Green Bloody Mary
You can create some funky cocktails with the help of some green tomatoes. Visit Platings and Pairings for all the juicy details.
23. Pickled Green Tomato Salad
Eat Drink Nourish shows us how to make a pickled green tomato salad – and prep it ahead of time. Grab and go with a fresh bite every day of the week.
24. Oven-Fried Green Tomato Caprese
Diane, A Broad has my favorite recipe on the list featured! Sprinkled with some balsamic and cut with mozzarella, this salad is super indulgent and delicious.
25. Green Tomato Salsa
Southern Living makes a fresh green tomato salsa that can be used on so much. From your chicken to your chips, sprinkle it on everything!
26. Fried Green Tomato Pie
How does a fried green tomato pie sound to you? This one is a bit more savory, but just as yummy. Check it out at Just A Pinch.
27. Green Tomato Brownie
For something sweet, check out this green tomato brownie cake from Watching What I Eat. You can't get much more unique than this!
28. Grilled Green Tomatoes with Creamy Basil Sauce
Martha Stewart grills up her green tomatoes and tops them with a delicious creamy basil sauce. Check out the recipe after the jump.
29. Green Tomato Gratin
Green tomato gratin looks like something you'd want to sink your fork into. Grab the recipe at No Recipes.
30. Fried Green Tomato & Bacon Grilled Cheese
There's no one that can look at this sandwich and not want to reach out and grab it for themselves. Learn how to concoct one at home with the help of Spicy Southern Kitchen.
31. Green Tomato Southern Burger
Swanky Recipes tops off their burger with some slices of green tomato. Check out this bite after the jump!
32. Green Tomato Casserole
If you're from the south, you love your casseroles. And this recipe from Deep South Dish is another one you'll want to try your hand at and try.
33. Fried Green Tomatoes with Shrimp Remoulade
Closet Cooking jazzes up their shrimp with some fried green tomatoes. We're loving this recipe and how it's bursting with a bit of indulgence.
34. Fried Green Tomato & BLT Salad
I Breath I'm Hungry turned some of our favorite – and easiest – of recipes into a salad. A bit of fried green tomatoes and BLT elements come together for a low carb delicious bite!
35. Green Tomato Tartines
Over at A Couple Cooks you'll learn how to make a green tomato tartine. This recipe may not be the most popular but it's worth a try!
36. Fried Green Tomatoes with Basil-Goat Cheese Grits
Oh my goodness, you couldn't find a more delicious bed for your fried green tomatoes to rest on. A batch of basil-goat cheese grits is the best compliment. (via)
37. Fried Green Tomatoes Eggs Benedict
Kitchenmaid knows how to do brunch right. Top off your eggs Benedict with some fried green tomatoes – because you can!
38. Grilled Green Tomato Caprese Salad
You can do a caprese salad with some grilled green tomatoes. Check it out at Southern Living for all the details!
39. Green Tomato Chicken Stew
Panning the Globe makes a scrumptious green tomato chicken stew that will satisfy all the bellies in the house. Give it a go this weekend!
40. Fried Green Tomato & Pimento Grilled Cheese
They go well with pimento grilled cheese too. Buns in My Oven tops of their tasty treat with a bout of fried green tomatoes.
41. Cheese & Green Tomato Toast
Lauren Ariza makes a cheese and green tomato toast to start off her day. And we love the idea, it's such a fresh way to begin the morning.
42. Green Tomato Pizza
Southern Food makes a green tomato pizza that will knock you off your feet. Friday night just got even more delicious!
43. Fried Green Tomato Sliders
That Square Plate makes some green tomato sliders that can be served up at your next event at the house or of the kiddos for lunch. Check out the recipe now!
43. Scalloped Green Tomatoes
Over at Martha Stewart you'll learn how to make this scallops green tomatoes side dish. It's really great for summertime dinners.
45. Spicy Green Tomato and Apple Chutney
Here's another type of chutney you'll want to learn how to make. Cooking Sisters have all the details you need to get started.
46. Green Tomato Relish
Cook Diary makes a green tomato relish that will jazz up the condiment bar. We love all the different ways to utilize this too, from hot dogs to chicken salad.
47. Green Tomato Cobbler
Grab some fresh tomatoes and make a cobbler! Drum Beets will show you how to transform these fruits into something more.
48. Ribs with Picked Green Tomatoes
Eats Well With Others shows us how to make green tomatoes the most perfect accompaniment. And we're using ribs too.
49. Green Tomato Soup
My Recipes whipped up a green tomato soup that would be a great – and impressive – addition to the dinner party. visit now and Take a peek!
Find more ideas
Check out these beautiful projects and get a lot more ideas for your DIY project